Honorees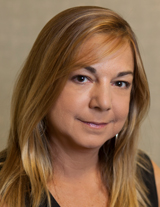 Sandi Vito
Executive Director
1199SEIU Training and Employment Funds
Sandi Vito is the Executive Director of the 1199SEIU Training and Employment Funds (TEF). TEF provides training, job placement and quality improvement programs to over 700 healthcare employers and 250,000 workers in New York, Massachusetts, New Jersey, Maryland, Washington, DC and Florida.
Ms. Vito joined TEF in 2011 as the Director of the 1199SEIU League Training and Upgrading Fund (TUF) and the 1199SEIU Greater New York Education Fund (GNY). Jointly governed by labor and management, these organizations provide front-line healthcare workers with an array of education and training benefits, including foundational skills and healthcare-related certificates and degrees. During her tenure as Director of TUF, Ms. Vito oversaw the realignment of programs and expedited new ones, including the development of Care Management and Care Coordination programs and Bachelor of Science in Nursing initiatives.
Prior to joining TEF, Ms. Vito served as Secretary of the Pennsylvania Department of Labor and Industry, where she oversaw unemployment compensation, labor law, workers' compensation and workforce development programs. From 2003 to 2008, she served as the department's Deputy Secretary for Workforce Development and led the Governor's Industry Partnership initiative to align education and training to serve the needs of growing economic sectors. She also served on the 2008 Presidential Transition Team for the U.S. Department of Labor.
Ms. Vito received a Bachelor of Arts from Richard Stockton College and a Master of Arts in Labor Studies at the City University of New York.

---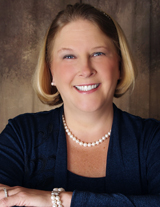 June M. Como, EdD, RN
June M. Como has been a Registered Professional Nurse (RN) since 1976 serving in various capacities as a critical care Clinical Nurse Specialist (CNS), educator, and researcher. She has been with CSI since 1992 and recently retired as an Assistant Professor and Graduate and Clinical Doctorate in Nursing Practice Programs Coordinator. Her theoretical and clinical knowledge base of over 40 years in critical care nursing and education allowed her to be actively involved in various forms of research, education, administrative, and professional pursuits. Dr. Como is the recipient of several awards for her work in the aftermath of 9/11, was named CNS Educator of the Year-2011 by the National Association of Clinical Nurse Specialists, and has received awards from Sigma Theta Tau International-Mu Upsilon for both excellence in education (2009) and in research (2013). She was inducted as a Fellow at the New York Academy of Medicine (NYAM) in 2016.
Dr. Como holds an AAS in Nursing from CSI when it was Staten Island Community College, a BS from Hunter-Bellevue School of Nursing, an MS in Administration from Central Michigan University, an MS-Clinical Nurse Specialist from CSI, and EdD in Health and Behavior-Nursing Education from Teachers College-Columbia University. She has published numerous chapters in textbooks, several articles both independently and collaboratively, and presented her work at venues locally, at the state level, nationally, and internationally.
Since her retirement her pursuits include: the establishment of an apiary at her New Jersey home where she currently has five honeybee hives, attending art classes in blacksmithing and on the use of glass in stained glass, glass mosaics, and in fused glass artistic works. She continues to garden, hike, kayak, read, and travel as well as maintain philanthropic pursuits.
---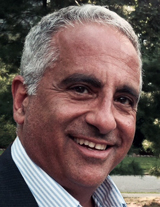 Anthony Como
Anthony Como started Anthony Como Associates, a New York Real Estate Tax (ACA-NYRETS) consulting firm based in Staten Island, in 1994. Previously he worked in real estate taxation as a New York City Tax Assessor for the Department of Finance-City of New York for 11 years and as a Property Tax Consultant for Marvin F. Poer, a national real estate tax firm, for 5 years. He served as a Board Member for the Visiting Nurse Association in the 1990's, and volunteered as an umpire in the Staten Island Little League.
Mr. Como grew up in East New York, attended Thomas Jefferson High School and completed his BA degree at Queens College-City University of New York while working full-time. He is a member of the Friends of Bonsai-Brooklyn Botanical Garden and has over 20 years' experience as a bonsai artist having created more than 100 bonsai trees in his Staten Island, NY and Montague, NJ studios. His bonsai have been exhibited several times at the Cherry Blossom Festival at the Brooklyn Botanical Gardens. His focus is on Penjing landscapes and Yamidori sourced bonsai.
An avid hiker, kayaker, gardener, and traveler, Mr. Como also explores the use of fused glass and glass mosaics in artistic expression. He has created several pieces of art from found objects on display in his Montague and Staten Island homes. Philanthropic pursuits include support of several environmentally friendly organizations, news outlets, and the Pennies from Heaven Scholarship for Nursing.
---
National Grid
Carol Decina, NY Community and Customer Management
Frank Lombardo, NY Business Planning and Performance