Additional Navigation
Close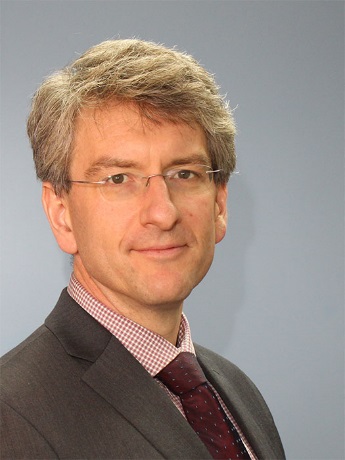 Ralf Peetz, PhD
Associate Provost for Undergraduate Studies and Student Success
Prior to his current assignment, Ralf Peetz served as a faculty member of the Chemistry Department at the College of Staten Island and the Graduate Center Doctoral Faculty since 2003. This followed some time in Akron, Ohio, as a Visiting Scientist at the Institute for Polymer Science with Dr. Joseph P. Kennedy.
Dr. Peetz has served in several faculty leadership positions within CUNY and CSI, e.g. CUNY/Graduate Center Graduate Council and Chemistry Executive Committee (2004-2016), CSI Faculty Senate (Executive Committee, 2007-2016), CSI Graduate Studies (Chair, 2010-2014; major developments for CSI graduate education during this period),  CSI Institutional Planning Committee (2015-2016), CUNY Postdoctoral Initiative (Chair, 2015-2006), UFS Advisory Board for Senior Vice Chancellor for Academic Affairs (2014-2015), CSI Chemistry Department (P&B/Deputy Chair, 2007 – 2016).
At CUNY/CSI, Dr. Peetz has taught and developed curriculum at all levels, from introductory undergraduate to advanced graduate PhD classes, including interdisciplinary programs. In his research laboratory and classes, Dr. Peetz has mentored postdoctoral research associates, PhD students, undergraduates, as well as High School students.
Dr. Peetz' research interests lie in the area of functional materials and macromolecular engineering, addressing future energy needs. He has published peer-reviewed articles the leading journals of his field, written book chapters and encyclopedia contributions, and is co-inventor on patents. His current research team combines PhD and undergraduate research in joint projects. Dr. Peetz has been privileged to have drawn or help draw significant funding from NSF, NY-State, PSC/CUNY, as well as from industrial partnerships during his time at CSI, and to serve as founding Co-Director of the NY State funded Center for Engineered Polymeric Materials at CSI from 2004-2009. With his growing involvement in University-wide issues, he has become deeply concerned with the current challenges facing education in the liberal arts and sciences at all levels.
Dr. Peetz holds a "Vordiplom" in Chemistry from the Martin-Luther-University Halle-Wittenberg and M.S. and Ph.D. degrees in Chemistry (Technical and Macromolecular Chemistry) from the University of Hamburg in Germany.