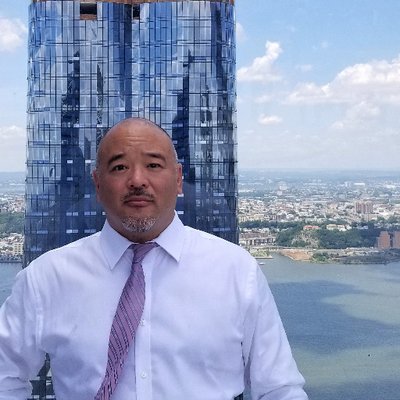 Ken Iwama, JD, was appointed Vice President for Economic Development, Continuing Studies, and Government Relations in 2016. Prior to his appointment, Ken served as Chief of Staff and Deputy to the President from 2010 through 2016, and from 2009 through 2010 he served as the Director of the College's Office of Diversity and Compliance.

Before coming to the College of Staten Island, Ken held a number of senior executive positions with the State-Operated School District of Jersey City, the second largest school district in New Jersey, including General Counsel and Chief Labor Counsel. In these various leadership capacities, he was one of the architects of the Board's educational policies and procedures in all areas of program and instruction, personnel, fiscal management, operations and management, and governance. Prior to serving in senior administrative positions for educational institutions, Ken practiced law in the State of New Jersey concentrating in education law, labor and employment law, and served in judicial clerkships with the State of New Jersey Office of Administrative Law and the New Jersey Superior Court.

Ken has held positions in numerous professional organizations including the Editorial Board of the Journal of College and University Law, National Association of College and University Attorneys; the Editorial Board of the Journal of Economic Development in Higher Education, University Economic Development Association; Committee on Legal Education, National Association of Colleges and University Attorneys; and Chair of the Administrative Law Section, New Jersey State Bar Association; and he is a member of the Phi Beta Delta Honor Society for International Scholars. Ken has also presented and served as an expert legal speaker at the New Jersey Institute of Continuing Legal Education and the United States Equal Employment Opportunity Commission and has presented on higher education issues at numerous national conferences.

Ken is actively involved in community organizations including serving on the Board of the Staten Island Freshkills Park Alliance of the New York City Park System and is a member of the Staten Island Community Organizations Active in Disaster (COAD).

Ken holds a BA from the University of New Hampshire, an MA from Rutgers University School of Management and Labor Relations, and a Juris Doctor from Seton Hall Law School.
Follow @IwamaKen on Twitter