Robert Wallace, Interim Vice President for Economic Development, Continuing Studies, and Government Relations
---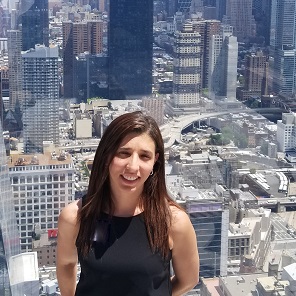 Jasmine Cardona, Executive Director
Contact Via Email
Contact Via Linked In
Follow @jasmincardona11 on Twitter
Jasmine Cardona was appointed Executive Director for Economic Development, Continuing Studies, and Government Relations in 2018. Prior to her appointment, Jasmine served as the Director of Workforce Development and Innovation, Director of the CSI Technology Incubator, and Director of Administration and Finance.
Jasmine has held positions in professional organizations including, University Economic Development Association (UEDA) Awards for Excellence Committee, Network of Academic Corporate Officers (NACRO) Marketing and Communications Committee and is a member of the Phi Beta Honor Society for International Scholars.
Jasmine is actively involved in a number of community organizations including YouthWins and the SI Perinatal Network. She is also the recipient of the CEANY Outstanding Educator of the Year and the Staten Island Power Woman in Business Award

Jasmine holds a BS from the College of Staten Island, CUNY and an MBA from Fairleigh Dickinson University.
Contact Us
Frances Yee
Administrative Executive Assistant
718.982.2420
Frances.Yee@csi.cuny.edu
Erma Tacopino
CUNY Administrative Assistant
718.982.2420
Erma.Tacopino@csi.cuny.edu
Dawn Whalen
CUNY Office Assistant
718.982.2420
Dawn.Whalen@csi.cuny