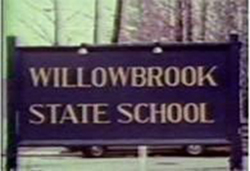 Willowbrook State School opened in 1948 as the largest institution in the world for the treatment of people with developmental disabilities, separating them from the mainstream of society. The New York State Legislature, in 1938, had authorized the building of a school for what they then termed "mental defectives." The Willowbrook site was selected and the buildings were erected in the early 1940s.
source: http://index.geraldo.com/folio/willowbrook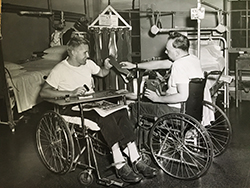 However, when the U.S. entered the Second World War, the site was turned over to the military for use as a hospital and prisoner-of-war camp – Halloran Hospital – that operated until 1951. As the hospital was closing down, the entire site returned to its original intended purpose as the Willowbrook State School.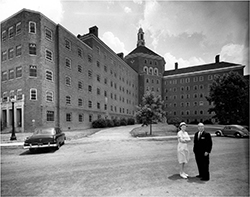 Places like Willowbrook had existed for hundreds of years in Europe. U.S. physicians imported European models into the U.S. in the 1800s. New York State built its first large institution in 1852, and subsequently many others. When Willowbrook was built in the late 1930s, it was by no means unique. Many similar but much smaller institutions existed in New York State and across the country at that time.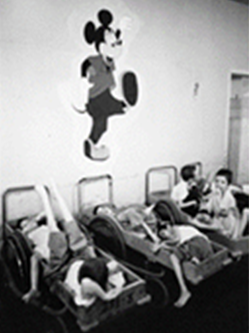 When it opened, Willowbrook set out to establish a better standard of care for individuals with developmental disabilities in an institutional setting. At that time, the medical community routinely recommended institutionalization for people whose development appeared to be delayed.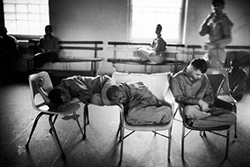 Many families agonized over the decision to place their children in such impersonal facilities where staff struggled to meet even the children's basic needs. Rather than keeping their child at home where almost no community therapies or education were available, many families hoped that institutionalization would be in the best interest of their child.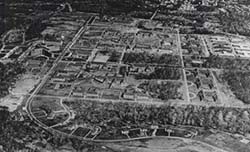 The mere scope and size of the more-than-380-acre Willowbrook State School impaired its ability to provide normal, personalized comfort and care. The facility soon filled far beyond its intended capacity of 2,500. As a result of overcrowding, buildings lacked not only space, but also failed to provide basic personal dignity and privacy.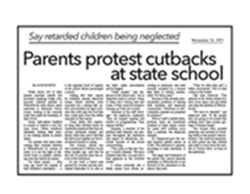 In fact, as budget cuts consistently deepened and the number of residents grew, Willowbrook became an inhumane warehouse. When Senator Robert F. Kennedy visited the institution in 1965, he argued that the housing of 6,000 there had made Willowbrook "a snakepit."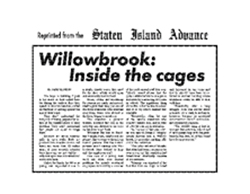 Families whose children resided in the School, as well as staff who worked there had long advocated for change, but only in the early 1970s were they successful in making those outside of the system aware of the problems inside the facility. For a month in the fall of 1971, Staten Island Advance reporter Jane Kurtin published a series of daily articles revealing the appalling conditions at the School.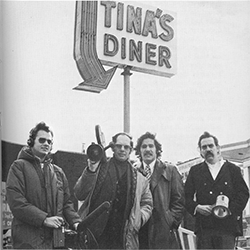 Willowbrook physicians William Bronston and Michael Wilkins made families and the community aware of the problems caused by understaffing and overcrowding. In 1972, Bronston and Wilkins brought ABC reporter Geraldo Rivera onto the grounds to film. Rivera's televised exposé brought Willowbrook State School to national attention in an explosive and realistic investigation into the cold, stark, inhuman institutional setting.
Most importantly, the exposé gave a platform for residents and their families to be heard and set the foundation for a 1972 lawsuit that established that Willowbrook residents had a constitutional right to be protected from harm.
The harm from which residents had a right to be protected – abuse and neglect – was not simply the result of "bad" people working there. In fact, the vast majority of caregivers did their best to help residents under horrible conditions. To understand why things became as bad as they did, one needs to appreciate several factors.
It is important to appreciate that Willowbrook was a "total institution" – that is, a place where a large number of powerless people are put under the total control of a small number of powerful ones. Scholars have long known that this creates forms of social pathology, including physical and mental abuse. Both residents and staff are powerfully influenced by such places. They both tend to conform to their assigned roles.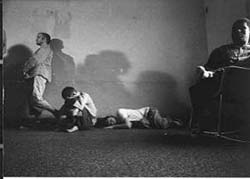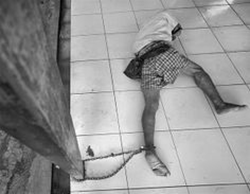 In addition, Willowbrook operated at a time when people with disabilities were devalued by society. There had been no disability rights movement and, as with other minorities, the full humanity of people with disabilities was not generally appreciated. Families with children with disabilities often endured shame and social ostracism.


When workers came to Willowbrook, they usually had no experience with or knowledge of disability. When they arrived, they would find the residents in crowded conditions with inadequate clothing, food, or education. This contributed to their perception of residents as less than human. https://www.youtube.com/watch?v=lWDt5IE8RPI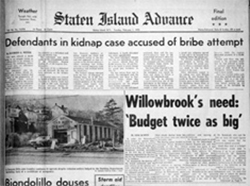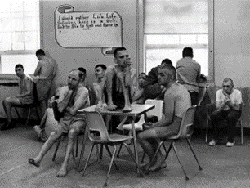 A final reason why Willowbrook became as bad as it did was the indifference of New York State government. The State was well-aware of conditions but even under criticism failed to do anything about them until forced by an exposé and lawsuits in the early 1970s. Source:https://disabilityjustice.org/the-closing-of-willowbrook/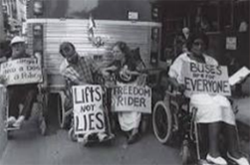 These efforts formed the foundation of a disability rights movement, which is still underway. Families and advocates pressed an agenda that stressed an appreciation of the humanity of all people with disabilities. They worked to create community care systems and to close large institutions through legal actions.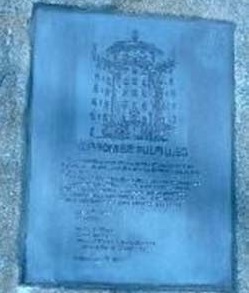 In 1975, a Consent Judgment was entered in the 1972 Willowbrook lawsuit. That Judgment ordered that Willowbrook residents receive humane treatment and adequate clinical and educational services. This also set in motion the eventual closure of Willowbrook in 1987 and began the development of community-based services. It mandated a reduction from 6,000 to 250 residents by 1981.

The Consent Judgment was revolutionary. It can be linked to the placement of people with developmental disabilities in community residences, the growth of voluntary agencies, the expansion of special education and day programs, and the training of direct-care workers, therapists, teachers, and administrators.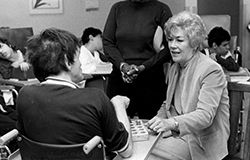 The broader impact on care for persons with disabilities included the creation of a range of community services. These services were also made available to those who had never been institutionalized, or those who, because of the Judgment, would never be institutionalized. This gave new options to families that were more conducive to quality of life for all involved than institutionalization could ever be.
Further, the Judgment has become the basis for improving standards of care for people with disabilities in New York, the U.S., and around the world. The Willowbrook story provides a stark reminder of the societal loss when people are segregated due to their difference, whatever that difference may be. At the same time, it reveals how advocacy and visibility can change this.
The Willowbrook story also reveals how the devaluation of persons with disabilities could lead to their use in unethical research. From its opening, medical and psychological research was central to Willowbrook's mission and produced many contributions to medicine and habilitation.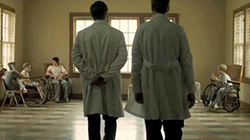 There were programs of research on electroshock therapy, drug therapies, endocrinological studies, genetic diseases, and communicative diseases such as rubella and hepatitis (common at Willowbrook). Psychologists conducted research on resident intelligence, therapies involving parents, the effects of institutionalization, and testing and assessment with special populations. Photo source https://well.blogs.nytimes.com/2013/03/07/film-festival-explores-an-ugly-medical-chapter/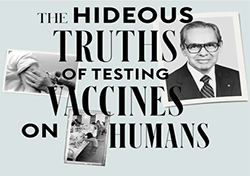 Today, some research conducted at Willowbrook is held up as an example of unacceptable breaches in human subject research. The most infamous of these is the Willowbrook Hepatitis Studies of the 1950s and 1960s. In these, children at Willowbrook were infected with hepatitis to study the disease's progression.
The lead researcher used highly unethical procedures to convince parents to allow their children to be so infected. The resulting scandal and legal challenge successfully blocked medical research at Willowbrook through a 1973 US District Court ruling. This ruling is often mentioned as one of the main reasons there are now federal ethical guidelines for medical research.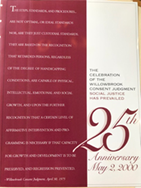 On May 2, 2000, the College of Staten Island/CUNY and the Staten Island Developmental Disabilities Council sponsored an all-day conference at the College recognizing the 25th anniversary of the Willowbrook Consent Judgment. This conference highlighted the significant events and individuals that led to the eventual closing of the gates at Willowbrook and the opening of the doors of opportunity for thousands of New Yorkers with intellectual disabilities.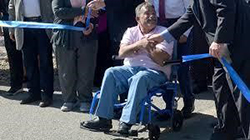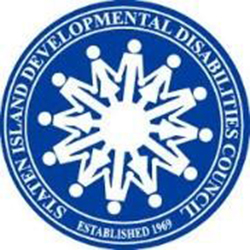 Spurred by a conviction that nothing like the Willowbrook story should ever happen again, the Council – the primary advocacy group on Staten Island for people with disabilities and their families – formed the Willowbrook Legacy Committee. The Committee began to work on collecting and preserving the history of the Willowbrook State School and increasing the visibility of the stories of those who had once lived and worked in the facility.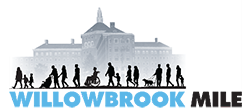 In 2012, the Council partnered with other stakeholders – the College of Staten Island/CUNY, the NYS Institute for Basic Research (IBR), and the Office for People with Developmental Disabilities (OPWDD) – and established a memorial walking trail that is now the Willowbrook mile.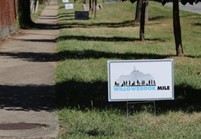 The Willowbrook Mile Committee dedicated itself to ensure that whatever the final format this memorial should take, that presence had to be inclusive, progressive, productive, creative, collaborative, sustainably-designed, and both philosophically and physically universally-accessible to people of diverse abilities and needs. This unique project aims to preserve the site's history and create a visionary presence that commemorates the continuing struggle for social justice for all people of all abilities.