Additional Navigation
Close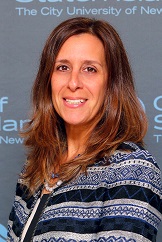 Hope Berte was appointed to Vice President for Campus Planning, Facilities Management, and Operations in March of 2020 after serving as the Interim VP since July 2018. She previously served as the Chief of Staff/Deputy to the President, and Executive Director of Human Resources and Labor Designee and has worked at CSI since 2006.
While serving in her role as Chief of Staff and Deputy to the President, Hope worked closely on all matters related to campus operations. She managed the day-to-day operations of the President's direct reporting departments including Human Resources, Athletics, Facilities, Public Safety, and Diversity and Compliance. While serving in her role as Executive Director of Human Resources and Labor Designee, Hope worked closely with campus leadership to manage all matters related to staffing, grievance and discipline, contract matters, payroll, benefits and pension administration, and training. 
Before coming to the College of Staten Island, Hope held the position of Director of Human Resources with a New York-based nonprofit human services agency offering residential assistance, clinical treatment, family support, and pioneering solutions for people with mental illness and/or developmental disabilities. She worked closely with the Executive Team to ensure compliance with city, state, and federal mandates. Some highlights of her13-year career at this organization include the implementation and migration of employee data to ADP Payroll/HR and Time and Leave, implementation of an agency-wide policy and procedure manual, compensation review including implementation of consistent job descriptions, creation of a merit-based performance bonus system, and implementation of employee health and wellness initiatives.
Hope is actively involved in College organizations, currently serving on the Auxiliary Services Board, as well as a past member of the CSI Association Board, the Finance Committee, and the Personnel Committee of the Association Board. She is also a member of the President's Cabinet and past Chair of the HEO Screening Committee. 
Hope holds a MS in Business Management and Leadership from the CUNY School of Professional Studies and a BA in Psychology from Brooklyn College.
Hope Berte 
Interim Vice President
Campus Planning, Facilities Management and Operations