Associate Professor
Dr. Denton's primary research interest is to identify prevention factors associated with suicide-depression, cross-culturally, and to develop, test, and disseminate primary and secondary interventions to improve adolescent mental health outcomes in low and middle income countries (LMICs) or resource poor areas in the US. Dr. Denton is a licensed psychologist with postdoctoral training in pediatric psychiatry and clinical research methods, and experience providing psychological consultation services to youth organizations.  
She is currently funded as a Co-Investigator by the NIMH (R01-MH11736001A1) to collaboratively perform a longitudinal community cohort study of suicidal behaviors and risk factors aims to understand how the relationships of specific key demographic characteristics, e.g., age, gender, race/ethnicity, socioeconomics, religion, and location, etc., interact to influence one's risk for suicide. The epidemiology project is entitled, Uncovering the risk architecture of suicidal behaviors: a representative sample at high risk.
Degrees
PsyD, St. John's University
MS, Columbia University, Mailman School of Public Health
Scholarship and Publications
1. Denton, E. Community Based Participatory Research (CBPR): suicide prevention for youth at highest risk in Guyana. Suicide and Life-Threatening Behavior. 2020 In Press.
2. *Thornton, V., Asanbe C., and Denton, E. Clinical risk factors among youth at high risk for suicide in South Africa and Guyana. Depression and Anxiety, 2019, 1-10. 1002/da.22889."
3. Denton E, Shaffer J, Alcantara C, Cadermil, E. Neighborhood matters: The impact of Hispanic ethnic density on future depressive symptoms 1-year following an ACS event among Hispanic patients. Journal of Behavioral Medicine, 2016, 39, 1, 28-40.
4. Denton E, Shaffer J, Alcantara C, Clemow L, & Brondolo E. Hispanic residential ethnic density and depression in post-ACS patients: Re-thinking the role of social support. International Journal of Social Psychiatry. 2014, 60:4, 1-11. PubMed Central PMCID: PMC4281507.
5. Denton E, Green P, Newman J, Siqin Ye, Davidson KW, & Schwartz, J. The benefits of neighborhood racial diversity: neighborhood factors and its association with increased physical activity in ACS patients. International Journal of Cardiology, 2014, 173, 517-518. PubMed Central PMCID: PMC4031237.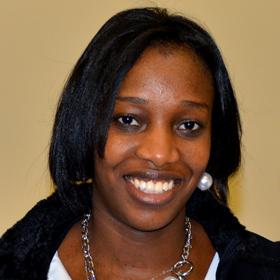 Contact Information
Office: Building 4S Room 229