Professor
Dr. Ciaccio joined the faculty of CSI in September of 1971 with research interests in Physiology, Endocrinology and Behavior and currently serves as Professor of Biology.  Since 1987, he has been involved in a number of projects which address the development of more effective approaches to teaching. Professor Ciaccio founded and served as co-director of the Discovery Institute with Dr. James Sanders.  He has received over 70 grants totaling more than $25 million from numerous local, state and federal agencies to support collaboration between college faculty and teachers as an academic community focused on teaching excellence. During 2004 more than 200 teachers and 75 college staff were engaged in curriculum development and 300 college students working in schools with exemplary teachers.  During this period, Professor Ciaccio served on then CSI President Marlene Springer's Cabinet as Special Advisor.  In January 2005 he was appointed to the position of Dean for School Partnerships, to oversee the growing partnership between CSI and the schools. In January 2006 Dr. Ciaccio was invited to serve in the Office of the Vice Chancellor for Academic Affairs as the first Director of the Teacher Academy, a CUNY wide initiative to develop highly qualified math and science secondary level teachers for New York City.  In the spring of 2007, he returned to his position as Professor of Biology at the College of Staten Island.  During 2012 -13, Dr. Ciaccio served as the Chairperson for the Life and Physical Sciences committee of the CUNY Pathways Initiative.
Degrees
Ph.D., Princeton University
M. S., Princeton University
B. A., Biology, Marist College
Scholarship and Publications
Book:  The Youngest Partisan: A story of a young boy who fought the Nazis.Written with Romi Cohn. ArtScroll History Series, Me'sorah Publications, ltd. 2001Professional papers and articles:Shimony, R., Russo, J., Ciaccio, L., Sanders, J., Rimpici,R., and Takvorian, P., Medical Laboratory Technology: A New York State Tech-Prep Model that Improves Academic Skills, Journal of Educational Research. Vol.95, 300-3007, May/June 2002.Robert D. Lisk, L.A. Ciaccio & Cathy Catanzaro, Mating Behavior of the Golden Hamster under Seminatural Conditions. Anim. Behav.1983, 31, 659—666.Ciaccio, L.A. DiResta, R.D., Henderson, S.B. and Kincl, F.A.Preferential uptake of estradiol in the pituitary and hypothalamusof mature male rats in the presence of testosterone.Endocr. Expt 1. (1978), 13,153—169 (1979).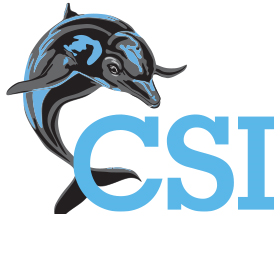 Contact Information
Office: Building 6S Room 136A