Office Hours
Monday to Friday
9:00 am - 5:00 pm
Staff
Director's Office

Dr. Stephen Ferst
Executive Director
Dr. Stephen Ferst serves as the Executive Director and is charged with providing the overall direction for the Center and campus internationalization. He has worked in international education for over 25 years in multiple roles in study abroad, international student and scholar services, and strategic planning.  Dr. Ferst has studied, lived, and worked abroad in Israel and England and has travelled to over 50 countries.  Among his favorite cities in the world are Sydney, Delhi, and small town of Lewes, England - particularly on November 5th. He prefers to spend his spare time riding a bicycle and is recalls fondly riding up the 21 switchbacks of Alpe D'Huez before settling in to watch the Tour de France riders tackle the famed climb.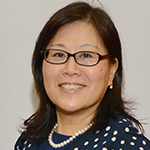 Winnie Brophy
Special Programs Coordinator
Winnie Brophy is a Special Programs Coordinator in the Center, where she manages arrangements for international visitors, special projects and international programming for the Center and the College. She is also a chapter coordinator of the Phi Beta Delta Honors Society for International Scholars at the College. Winnie had served as the coordinator of the Pluralism and Diversity Program simultaneously for seven years where she developed and implemented diversity programs for the campus community. Prior to working at CSI, Winnie was working at the Council of East Asian Studies at Yale University. She received her B.S. in Geography and M.A. in Urban Education in Connecticut. Her mission is to broaden our students' perspectives and increase their understanding and appreciation of diversity here at the College of Staten Island and in the world.

Donna Incorvaia
College Assistant
Donna Incorvaia has been a College Assistant in the Center since 1998, working for the Executive Director and supporting study abroad programs.  She has also assisted the Center in its many activities and events, including faculty study-tours and the Phi Beta Delta International Honor Society.
English Language Institute (ELI)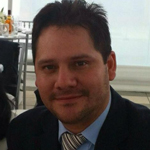 Gonzalo Villena
English Language Institute (ELI) Director
Gonzalo Villena serves as ELI Director and is in charge of the academics and promotion of the English programs at the Center. He has worked in international education for almost 10 years and 17 years dedicated to the field of language teaching and training. Gonzalo has been the Executive Director at another international area in a university with branches in Peru, Paraguay, and the United States, traveling to more than 20 countries around the world. He holds a Master's degree in Education from the TEC de Monterrey (Mexico). His mission is to make teachers and students enjoy ELI with its semester and summer terms and faculty-led and customized programs.
Terry Degaeta, College Assistant
International Student and Scholar Services (ISSS)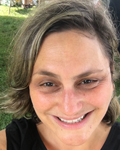 Deborah Stengle
Assistant Director for International Student & Scholar Services and SEVIS Coordinator
Deborah Stengle is the Assistant Director for International Student & Scholar Services and SEVIS Coordinator. In this role she works closely with the all the J-1 and F-1 international students and scholars. She worked previously in the Center from 2006-2011 as a Study Abroad Advisor. Prior to joining the Center for Global Engagement she was most recently the Director of Study Abroad at the Borough of Manhattan Community where she worked with faculty to implement study abroad programs and help students go abroad. Deborah loves traveling and working with students to help them realize their goals in their undergraduate careers. She herself was a study abroad student in Belize and then a Peace Corps Volunteer in Lithuania where she taught English as a Second Language.

Danielle Castro
College Assistant
Danielle Castro is a College Assistant at The Center for International Service. She works mainly with student and scholar services, since 2004. Danielle enjoys working with students from around the world, talking with them and learning about their cultures and traditions. She was born and raised in Staten Island. Her free time is spent creating party favors and invitations, but spending time with her family is what she treasures the most.

Linda Lewis
College Assistant
Linda Lewis is  working mainly with International Students and Scholar Services.  She also works with students attending the English Language Institute along with other tasks.  Ms. Lewis has been with the Center since 1990.  She was born and raised on Staten Island and worked in Manhattan for 9 years as a secretary for a maritime lawyer.  She enjoys spending time with her two small grandchildren.  She also enjoys walking, shopping, music, crafts, cooking, and movies. Her dream is to visit Italy one day and walk the cobblestone streets and see all the beautiful sights.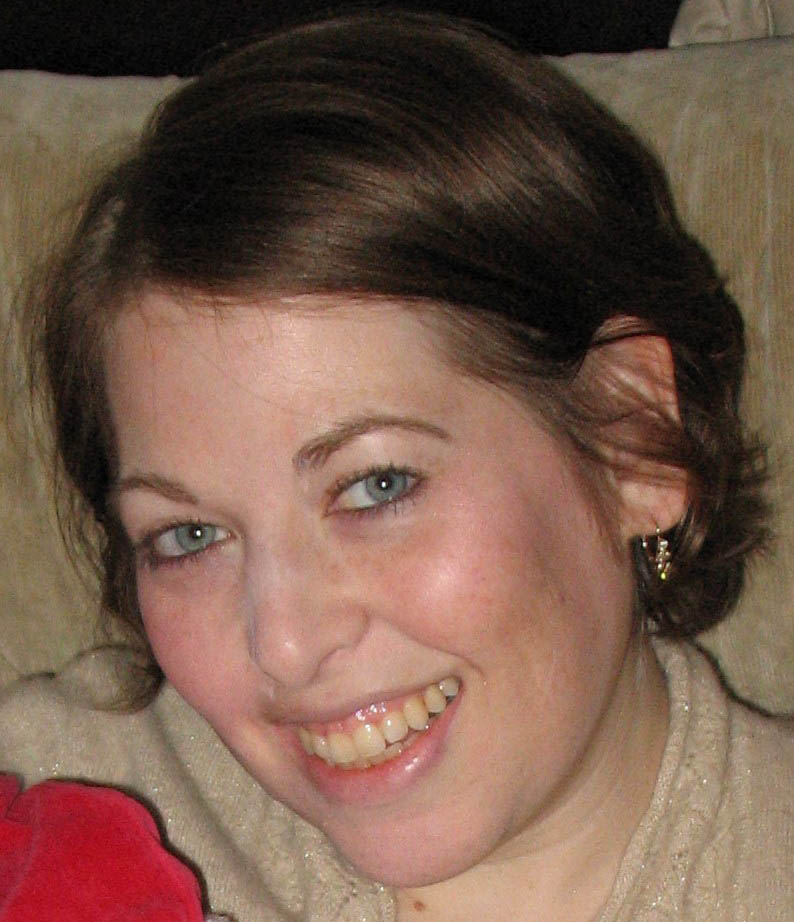 Nina Morgenlander
Foreign Student Advisor
Nina Morgenlander first developed an interest in international education while studying in Japan as a high school student. She returned to Japan as an undergraduate student, and due to these experiences, she developed a passion for the field. Consequently, she received a Masters in International Education from New York University. While obtaining her graduate degree she studied in China. She has worked at CSI since 2010. Aside from traveling, her other interests include cooking and spending time with her friends and family.
Study Abroad
Debbie Bruno
College Assistant
Debbie Bruno  has worked with study abroad programs at CSI for over 10 years and has helped hundreds of CSI, CUNY, and CCIS students go abroad. She has focused primarily on the ever popular programs to Italy including semester, year, summer and winter programs to the four sites of Florence, Rome, Tuscania, and Venice. Recently, she took her first trip to Italy and visited these locations. She enjoyed this trip and likes to travel, but also enjoys taking part in local celebrations of Italian heritage and other cultures. Originally from New Jersey, she completed an Associate's Degree at FIT, has raised two boys, and is now a proud grandmother. Besides spending time with her grandson and family, she also enjoys caring for two dogs and rooting on her hometown Yankees.
Debbie Clinton
College Assistant
Debbie Clinton  works with international and study abroad students.  Her responsibilities are mostly with collecting payments and necessary documents to help students fulfill their dreams of studying abroad.  After leaving a 20 year career as an event planner, she transferred her customer service to the Center where she enjoys organizing the monthly coffee hour that the Center has for all staff and students.  She is very active with CSI Athletics, going to games and cheering the teams on – Go Dolphins!  Debbie loves to travel (favorite country visited is Japan), plays golf, enjoys skiing, hikes, and goes to many concerts.

Russell Davis
Senior Study Abroad Advisor
Russell Davis manages programs in Australia, China, Denmark, Greece, Hong Kong and Japan and advises CSI students who study on programs world-wide. Russell lived four years in Asia, has an MA in Asian Studies from the University of Hawaii, and speaks Mandarin. He has helped CSI students study in Iceland, on an archeological program excavating Viking ships, and in many countries including England, Russia, France, Mexico, and Botswana… Russell loves to swim, bike, and travel. He has happily helped a couple of thousand students study abroad! Where do you want to study abroad?

John Dunleavy
Study Abroad Advisor
John Dunleavy has worked with the Center for Global Engagement since 2010. He has over thirteen years of experience in international education with four of those years spent teaching and living in Guayaquil, Ecuador, a city he originally fell in love with through a CSI study abroad program. Having helped many of his Ecuadorian students achieve their dreams of studying abroad, he is committed to helping CSI students do the same.
Leah Gartenbaum
College Assistant
Hello, and welcome from the Center and Leah Gartenbaum, College Assistant. I am a twenty year veteran at the Center who would like to invite you to come and visit with us, learn about opportunities for fantastic study abroad programs, have family and friends from abroad come to our Intensive English as a Second Language studies, and for great fun, food, and friendship, come share in our International Coffee hour every second Thursday during the regular academic year. Looking forward to meeting you!
International Student Peer Advisors
Nicole Agu
Nicole Agu is an international student from Nigeria. She is a college sophomore who has dual majors in Accounting and International Business, and a minor in Business Management. She is very active with club activities on campus and she is the president of the International Business Society club. She earned acceptance into the National Society of Collegiate Scholars, the Verrazano Honors Program and was on the Dean's list 2016-2017. She loves to assist other students to overcome their challenges, and exhibits this passion through being an accounting and mathematics tutor. She lives by one of her favorite quotes by Lincoln which states, "Let no feeling of discouragement prey upon you and in the end you are sure to succeed." Her passion includes singing, writing, and exploring. She looks forward to making great connections with students this upcoming year.
Keerti Arora
Keerti Arora is an English literature graduate student from India. She loves to read and write about life and its quirks. She takes immense pleasure in learning about new cultures and connecting with different people. Feel free to get in touch with her for help, to explore the city, to chat about the international experience at CSI or simply to enjoy some good old Indian food.
Yamin Inzali
Yamin is an international student from Myanmar (formerly called Burma). She has been studying at CSI since 2016 majoring in Economic. She loves helping fellow students and exchanging different cultures. While being a member of CSI's International Student Club and CSI's Photography Club, she is enjoying campus life and the diversity of the United States of America.
Gamoi Paisley
I am international student from Jamaica, where I studied Biotechnology at The University of the West Indies. I am currently majoring in Medical Technology here at the College of Staten Island. I am also an active member of the International Students Club and enjoy taking part in intramural soccer, cricket and volleyball leagues. As an International Student Peer Adviser, I am looking forward to meeting new people from across the world and expanding my knowledge of the world's cultural diversity.
Sarah Peart
Sarah Peart is currently an international student at C.S.I. She was born and raised in Jamaica located in the West Indies. Her favorite subject areas are the sciences, English Language and Literature. Her major is Medical Technology. Despite her love for the sciences, she also enjoys writing stories and reading novels. She hopes your journey at The College of Staten Island will be a joyous one.
Ayaka Sato
Ayaka Sato is an international student from Japan. She has been studying at CSI since January 2018, majoring in Sociology/Anthropology. She is also an active member of the Japanese Visual Cultural Club. Whether you like anime or Japanese culture or not, feel free to talk to her! She likes sharing information about other countries and cultures and talking with new people.
Sobia Seneviratne
Sobia Seneviratne is an international student from Sri Lanka. She transferred from Slippery Rock University in Pennsylvania for the Spring 2018 semester. She is majoring in Finance and is a member of the CUNY Cultural Corps which is a great internship opportunity for all students. Sobia loves meeting new people and is very interested in sports, music, culture, adventure and adrenaline-rush activities like rollercoasters and bungee jumping.