The Center for Global Engagement organizes events and special programs throughout the year for CSI students, faculty, staff, and the community, oftentimes inviting local and international visitors. Detailed information on the various program and events can be found in this section of our site (see links to the right) and on the CSI Calendar of Events. If you're interested in hosting or inviting international scholars and would like our assistance, please contact Winnie Brophy, Special Programs Coordinator, at Winnie.Brophy@csi.cuny.edu or at 718.982.2100.
CSI Study Abroad Fair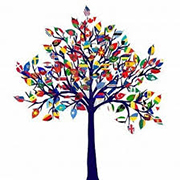 Thursday, February 22, 2018
12:30pm -3:30pm
Center for the Arts (1P) Atrium
Learn about study abroad opportunities worldwide!
Add to your calendar and tell your friends
Come and learn about study abroad opportunities worldwide. Talk with representatives from programs, meet CSI students who have studied abroad, and discover CSI, CUNY, and other program options. Enter a raffle for prizes including a scholarship to study abroad. Learn about scholarships and financial aid to help you study abroad.
This is a CC CLUE event. Call the Center for Global Engagement at 718.982.2100 for more information.
International Coffee Hour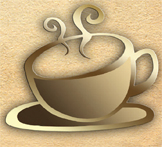 Taking place on place the second Thursday of every month, the International Coffee Hour is an open house gathering of international students, study abroad participants, faculty, staff, and others in the community. This event is held at the Center (located in building 2A, Room 206) and takes place from 4:00 - 5:30pm. Anyone wishing to meet and mingle with others who are interested in global issues is encouraged to attend.
Study Abroad & Exchanges Information Sessions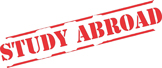 Spring 2018

Tuesday, February 13, 2:30pm-3:20pm
Session Focus: Summer Programs
Location: 2N-006
Advisor: John Dunleavy
Event Description: Did you know that you can study in another country while earning credits towards your CSI degree? Come to a workshop to learn how to take advantage of the study abroad opportunities that are available to you in countries all over the world. Co-Curricular CLUE

Tuesday, February 27, 2:30pm-3:20pm
Session Focus: General Study Abroad
Location: 2N-006
Advisor: Lucy Amon
Event Description: Did you know that you can study in another country while earning credits towards your CSI degree? Come to a workshop to learn how to take advantage of the study abroad opportunities that are available to you in countries all over the world. Co-Curricular CLUE

Tuesday, March 06, 2:30pm-3:20pm
Session Focus: Study in Italy
Location: 2N-006
Advisor: John Dunleavy
Event Description: Come and learn about study abroad opportunities in Italy. This program hosts CSI students for winter and summer sessions as well as academic semesters. Scholarships available. Co-Curricular CLUE

Tuesday, March 13, 2:30pm-3:20pm
Session Focus: Scholarship and Financing Study Abroad
Location: 2N-006
Advisor: Russell Davis
Event Description: : Learn about scholarships and ways to finance your study abroad program. This session will give you an overview of financial aid and study abroad scholarship opportunities from CSI, CUNY and other providers. Co-Curricular CLUE

Tuesday, March 20, 2:30pm-3:20pm
Session Focus: Study Abroad Exchange Ambassador Programs
Location: 2N-006
Advisor: Lucy Amon
Event Description: Come learn about being a study abroad exchange ambassador in Australia, France, Ireland, Hong Kong, Italy or Japan. Use your financial aid to help cover the cost of this opportunity. Pay CUNY tuition and study at an international institution. Co-Curricular CLUE.


Tuesday, March 27, 2:30pm-3:20pm
Session Focus: General Study Abroad
Location: 2N-006
Advisor: Lucy Amon
Event Description: Did you know that you can study in another country while earning credits towards your CSI degree? Come to a workshop to learn how to take advantage of the study abroad opportunities that are available to you in countries all over the world. Co-Curricular CLUE


Tuesday, April 10, 2:30pm-3:20pm
Session Focus: General Study Abroad
Location: 2N-006
Advisor: Russell Davis
Event Description: Did you know that you can study in another country while earning credits towards your CSI degree? Come to a workshop to learn how to take advantage of the study abroad opportunities that are available to you in countries all over the world. Co-Curricular CLUE

Tuesday, April 17, 2:30pm-3:20pm
Session Focus: Study Abroad Exchange Ambassador Programs
Location: 2N-006
Advisor: Lucy Amon
Event Description:
Come learn about being a study abroad exchange ambassador in Australia, France, Ireland, Hong Kong, Italy or Japan. Use your financial aid to help cover the cost of this opportunity. Pay CUNY tuition and study at an international institution. Co-Curricular