Director's Office

Dr. Stephen Ferst
Executive Director
Dr. Stephen Ferst serves as the Executive Director and is charged with providing the overall direction for the Center and campus internationalization. He has worked in international education for over 25 years in multiple roles in study abroad, international student and scholar services, and strategic planning.  Dr. Ferst has studied, lived, and worked abroad in Israel and England and has travelled to over 50 countries.  Among his favorite cities in the world are Sydney, Delhi, and small town of Lewes, England - particularly on November 5th. He prefers to spend his spare time riding a bicycle and is looking forward to one day riding up the 21 switchbacks of Alpe D'Huez before settling in to watch the Tour de France riders tackle the famed climb.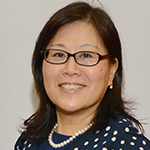 Winnie Brophy
Special Programs Coordinator
Winnie Brophy is a Special Programs Coordinator in the Center, where she manages arrangements for international visitors, special projects and international programming for the Center and the College. She is also a chapter coordinator of the Phi Beta Delta Honors Society for International Scholars at the College. Winnie had served as the coordinator of the Pluralism and Diversity Program simultaneously for seven years where she developed and implemented diversity programs for the campus community. Prior to working at CSI, Winnie was working at the Council of East Asian Studies at Yale University. She received her B.S. in Geography and M.A. in Urban Education in Connecticut. Her mission is to broaden our students' perspectives and increase their understanding and appreciation of diversity here at the College of Staten Island and in the world.

Donna Incorvaia
College Assistant
Donna Incorvaia has been a College Assistant in the Center since 1998, working for the Executive Director and supporting study abroad programs.  She has also assisted the Center in its many activities and events, including faculty study-tours and the Phi Beta Delta International Honor Society.
English Language Institute (ELI)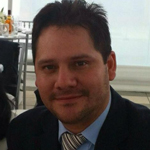 Gonzalo Villena
English Language Institute (ELI) Director
Gonzalo Villena serves as ELI Director and is in charge of the academics and promotion of the English programs at the Center. He has worked in international education for almost 10 years and 17 years dedicated to the field of language teaching and training. Gonzalo has been the Executive Director at another international area in a university with branches in Peru, Paraguay, and the United States, traveling to more than 20 countries around the world. He holds a Master's degree in Education from the TEC de Monterrey (Mexico). His mission is to make teachers and students enjoy ELI with its semester and summer terms and faculty-led and customized programs.
Terry Degaeta, College Assistant
International Student and Scholar Services (ISSS)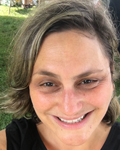 Deborah Stengle
Assistant Director for International Student & Scholar Services and SEVIS Coordinator
Deborah Stengle is the Assistant Director for International Student & Scholar Services and SEVIS Coordinator. In this role she works closely with the all the J-1 and F-1 international students and scholars. She worked previously in the Center from 2006-2011 as a Study Abroad Advisor. Prior to joining the Center for Global Engagement she was most recently the Director of Study Abroad at the Borough of Manhattan Community where she worked with faculty to implement study abroad programs and help students go abroad. Deborah loves traveling and working with students to help them realize their goals in their undergraduate careers. She herself was a study abroad student in Belize and then a Peace Corps Volunteer in Lithuania where she taught English as a Second Language.

Danielle Castro
College Assistant
Danielle Castro is a College Assistant at The Center for International Service. She works mainly with student and scholar services, since 2004. Danielle enjoys working with students from around the world, talking with them and learning about their cultures and traditions. She was born and raised in Staten Island. Her free time is spent creating party favors and invitations, but spending time with her family is what she treasures the most.

Linda Lewis
College Assistant
Linda Lewis is  working mainly with International Students and Scholar Services.  She also works with students attending the English Language Institute along with other tasks.  Ms. Lewis has been with the Center since 1990.  She was born and raised on Staten Island and worked in Manhattan for 9 years as a secretary for a maritime lawyer.  She enjoys spending time with her two small grandchildren.  She also enjoys walking, shopping, music, crafts, cooking, and movies. Her dream is to visit Italy one day and walk the cobblestone streets and see all the beautiful sights.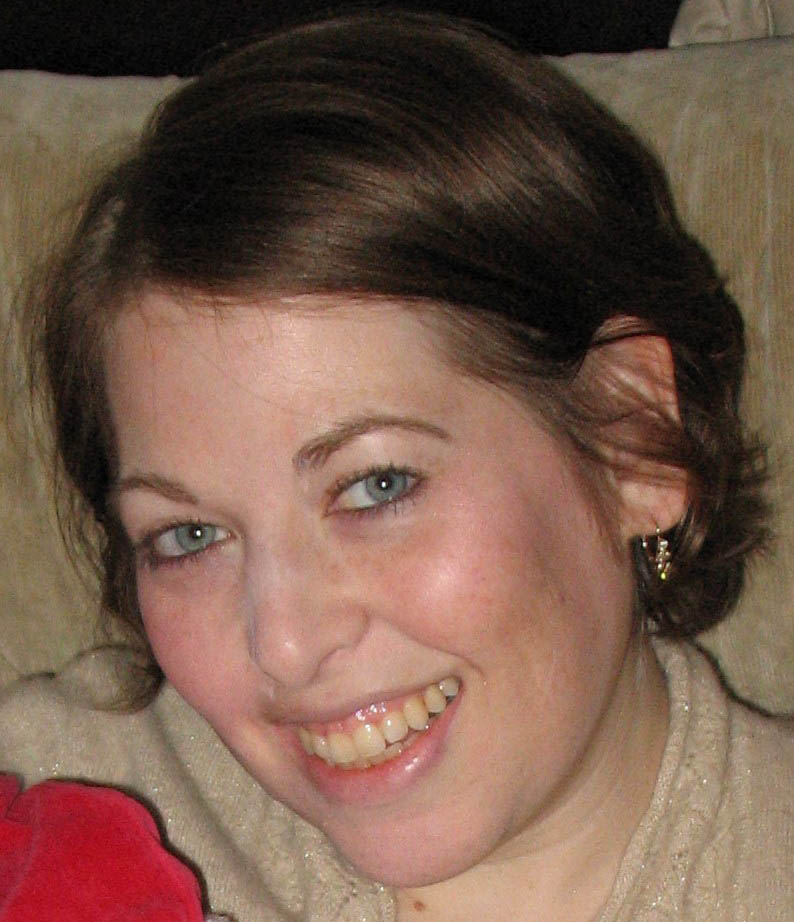 Nina Morgenlander
Foreign Student Advisor
Nina Morgenlander first developed an interest in international education while studying in Japan as a high school student. She returned to Japan as an undergraduate student, and due to these experiences, she developed a passion for the field. Consequently, she received a Masters in International Education from New York University. While obtaining her graduate degree she studied in China. She has worked at CSI since 2010. Aside from traveling, her other interests include cooking and spending time with her friends and family.
Study Abroad
Lucy Amon
Study Abroad Advisor
Lucy Amon is coordinating programs all over the world. Lucy grew up in an airline family, traveling to Europe and South America. While earning her B.A. in English at Fordham University, she participated in a semester-long study abroad program in Glasgow, Scotland. After graduation, Lucy interned abroad in Delhi, India before transitioning to international education. She earned an M.A. in Intercultural Relations from Lesley University and worked in study abroad at Fordham and Georgetown. She returned to New York recently to join CIS and is thrilled to work with this team and the CSI students.
Debbie Bruno
College Assistant
Debbie Bruno  has worked with study abroad programs at CSI for over 10 years and has helped hundreds of CSI, CUNY, and CCIS students go abroad. She has focused primarily on the ever popular programs to Italy including semester, year, summer and winter programs to the four sites of Florence, Rome, Tuscania, and Venice. Recently, she took her first trip to Italy and visited these locations. She enjoyed this trip and likes to travel, but also enjoys taking part in local celebrations of Italian heritage and other cultures. Originally from New Jersey, she completed an Associate's Degree at FIT, has raised two boys, and is now a proud grandmother. Besides spending time with her grandson and family, she also enjoys caring for two dogs and rooting on her hometown Yankees.
Debbie Clinton
College Assistant
Debbie Clinton  works with international and study abroad students.  Her responsibilities are mostly with collecting payments and necessary documents to help students fulfill their dreams of studying abroad.  After leaving a 20 year career as an event planner, she transferred her customer service to the Center where she enjoys organizing the monthly coffee hour that the Center has for all staff and students.  She is very active with CSI Athletics, going to games and cheering the teams on – Go Dolphins!  Debbie loves to travel (favorite country visited is Japan), plays golf, enjoys skiing, hikes, and goes to many concerts.

Russell Davis
Senior Study Abroad Advisor
Russell Davis manages programs in Australia, China, Denmark, Greece, Hong Kong and Japan and advises CSI students who study on programs world-wide. Russell lived four years in Asia, has an MA in Asian Studies from the University of Hawaii, and speaks Mandarin. He has helped CSI students study in Iceland, on an archeological program excavating Viking ships, and in many countries including England, Russia, France, Mexico, and Botswana… Russell loves to swim, bike, and travel. He has happily helped a couple of thousand students study abroad! Where do you want to study abroad?

John Dunleavy
Study Abroad Advisor
John Dunleavy has worked with the Center for Global Engagement since 2010. He has over thirteen years of experience in international education with four of those years spent teaching and living in Guayaquil, Ecuador, a city he originally fell in love with through a CSI study abroad program. Having helped many of his Ecuadorian students achieve their dreams of studying abroad, he is committed to helping CSI students do the same.
Leah Gartenbaum
College Assistant
Hello, and welcome from the Center and Leah Gartenbaum, College Assistant. I am a twenty year veteran at the Center who would like to invite you to come and visit with us, learn about opportunities for fantastic study abroad programs, have family and friends from abroad come to our Intensive English as a Second Language studies, and for great fun, food, and friendship, come share in our International Coffee hour every second Thursday during the regular academic year. Looking forward to meeting you!
International Student Peer Advisors
Carolina Carlsson
Carolina Carlsson is an international student from Sweden (AKA Not Switzerland). She is currently majoring in Psychology. Her passions include traveling, new languages, reading, writing, and learning in general. Her favorite quote is by Dumbledore himself ; "It does not do to dwell on dreams and forget to live." These are words she tries to live by.
Nadia Marie Davis
Nadia is a teacher/tutor of English Language and English Literature. She hails from the tropical island of Jamaica, where she studied at the Mico University College. She is currently pursuing a Bachelor of Science degree in Social Work at the College of Staten Island. Nadia is a member of the National Society of Collegiate Scholars and has earned the coveted honor of recognition on the Dean's List of 2015-2016. She is also the president of the International Students' Club.
Yamin Inzali
Yamin is an international student from Myanmar (formerly called Burma). She has been studying at CSI since 2016 majoring in Economic. She loves helping fellow students and exchanging different cultures. While being a member of CSI's International Student Club and CSI's Photography Club, she is enjoying campus life and the diversity of the United States of America.
Lauren McKenna
Lauren is studying her undergraduate degree in Cinema Studies and Dramatic Arts. She has been studying at the College of Staten Island for one year, After moving from Australia, and is loving every minute of it. She is actively involved on campus as a member of the International Students Club, the Drama Club, the Cheerleading Team as well as participating in the Emerging Leaders Program. Lauren is a member of the National Society of Collegiate Scholars and earned a place on the Dean's List for the 2015-2016 school year. She is excited to be an International Student Peer Advisor over the coming year.
Gamoi Paisley
I am international student from Jamaica, where I studied Biotechnology at The University of the West Indies. I am currently majoring in Medical Technology here at the College of Staten Island. I am also an active member of the International Students Club and enjoy taking part in intramural soccer, cricket and volleyball leagues. As an International Student Peer Adviser, I am looking forward to meeting new people from across the world and expanding my knowledge of the world's cultural diversity.
Abdul Samih
Abdul Samih is an International student who attended his high school in Kuwait. Originally from Pakistan, Abdul is an undergraduate student majoring in Finance. Abdul takes part in various extracurricular activities and likes to bring new ideas from different cultural perspective to the table. His other interests include exploring New York City, meeting new people, playing video games, watching movies, exercise and he loves to put a smile on other people's faces.
Chukwurado Umeaka (Rado)
Hello, my name is Chukwurado (choo-koo-rah-doe), but you can just call me Rado. I'm a Nigerian and came to America for the first time on August 2016. I am an easy going guy who is always willing to help. Feel free to meet with me if you have any questions or just want someone to talk to. Hope to see you soon!
Study Abroad Peer Advisors
Thomas Giordano
Thomas Giordano studied abroad in two different spring semesters: 2014 in Thessaloniki, Greece and 2015 in Buenos Aires, Argentina. He describes these experiences as: "…amazing. I experienced history in these countries only seen from a textbook or computer screen. The cultures were a breath of fresh air. The academics were intriguing and filled with knowledge from different international perspectives. I made long-lasting friendships with both professors and students, who I am still in contact with today. I strongly suggest anyone who has this opportunity to take advantage of this great experience." He invites anyone with questions about his personal experience to contact him.
Mohamed Hamada
Mohamed Hamada is an international student who came from a second biggest city in Egypt - Alexandria. Since he is majoring in International Business, he wanted to experience how business is really done internationally, instead of sticking to the routine of reading off textbooks and taking exams. Since he has experienced how great is to experience visiting a new place, when he moved to NYC from Egypt, he decided to go on a Global Business Seminar in Dublin, Ireland in Summer 2015. He was able to visit big companies there like Intel and Oracle and to know how they conducted business in Ireland, as well as why they chose to main their main headquarters in Ireland specifically. He was mesmerized when he realized what a rich history Dublin has. When he was in a restaurant, coffee shop, or pub, he heard long interesting stories about how those places have experienced many historical events and public figures.
Sosima Navarrete
My name is Sosima Navarrete, I'm a psychology mayor and a senior. Hopefully graduating at the end of this semester. I'm Mexican and the first in my family to attend college as well as the eldest among my siblings. Going to study abroad this summer was the best decision I could've made, it gave me the opportunity to experience a different culture. Also it made me finally decide what type of psychology field I want to pursue after graduating. As well as opening my mind to working or doing more internships abroad, going out of my comfort zone.
Mahwish Razi
Mahwish studied in Shanghai, China for three weeks during the Winter 2016 semester. She went there with only a first level course knowledge in Mandarin and took the second level there. However, she found that the learning experience was on a level of its own. She wasn't just learning the Chinese language, but experiencing it. Everything was in sync, from the people to the culture - she was swallowed into a whole new world and loved it. Mahwish believes that studying abroad is an adventure every college student should take because it's just one of those things where you learn and meet people in a way you've never before imagined.