Additional Navigation
Close
Ferry Shuttle Departure and Arrival Times
Ferry Shuttle Service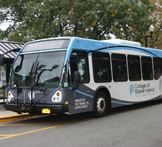 Ride the CSI Ferry Shuttle Bus between CSI and the St. George Ferry.
Pickup at CSI is in front of building 2A at the Ferry Shuttle Shelter.
If you need additional information regarding the Shuttle Bus,
please call Operational Services at 718-982-3220.
Please note that buses can be delayed due to weather and traffic conditions.
CSI - St.George Ferry Shuttle Departure Times
Effective April 4th  through May 28th 
---
Monday through Friday
2 Bus  Schedule
St. George
CSI
A 7:05
A 7:35
A 8:05
A 8:35
A 9:05
A 9:35
A 10:05
A 10:35
A 11:05
A 11:35
B 11:35
B 12:05
A 12:05
A 12:35
B 12:35
B 1:05
A 1:05
A 1:35
B 1:35
B 2:05
A 2:05
A 2:35
B 2:35
B 3:05
A 3:05
A 3:35
B 3:35
B 4:05
A 4:05
A 4:35
B 4:35
B 5:05
A 5:05
A 5:35
B 5:35
B 6:05
A 6:05
A 6:35
B 6:35
B 7:05
A 7:05
A 7:35
B 7:35
B 8:05
A 8:05
A 8:35
B 8:35
B 9:05
A 9:05
A 9:35
B 9:35
B 10:05
A 10:05
 
Saturday 
1 Bus Saturday Schedule
St. George
CSI
A 8:35
A 9:05
A 9:35
A 10:05
A 10:35
A 11:05
A 11:35
A 12:05
A 12:35
A 1:05
A 1:35
A 2:05
A 2:35
A 3:05
A 3:35
A 4:05
A 4:35
A 5:05
---
This schedule is a guideline and is subject to change at anytime without notice due to traffic congestion, construction or weather conditions. Every attempt will be made to adhere to this schedule within our control.          
Additional information or suggestions on service improvements can be directed to Operational Services at operationalservices@csi.cuny.edu.                            
                            
Updated 04/11/2022