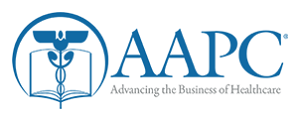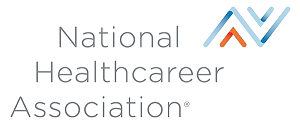 Online Medical Administrative Assistant, Billing and Coding Course
Train for Medical Office Administration, Medical Billing and Medical Coding
Medical office administrators combine organizational skills with ethics and compassion to ensure the smooth operation of medical facilities. Many also perform medical billing and coding procedures in clinics, hospitals and other healthcare settings. This comprehensive online course will prepare you for the Certified Professional Coder (CPC) exam, offered by the American Academy of Professional Coders (AAPC), and the Certified Medical Administrative Assistant (CMAA) exam, offered by National Healthcareer Association (NHA). You will gain key skills needed to succeed as a medical office administrative assistant, including medical office management, medical terminology and medical billing and coding.
Job Outlook for Certified Medical Administrative Assistants
Medical administrative assistants sit at the nexus of several promising career paths in the healthcare field. Matching office administration skills with medical billing and coding opens opportunities in both general healthcare administration and specialized medical services.
According to PayScale.com, certified medical administrative assistants earn around $37,000 per year on average. Medical billing and coding specialists earn an average of $16.67 per hour.
Medical administrative assistants combine two valuable skill sets in professions that are growing quickly, according to the US Bureau of Labor Statistics.
Certified Medical Administrative Assistant FAQs
WHAT DO CERTIFIED MEDICAL ADMINISTRATIVE ASSISTANTS DO?
According to the National Healthcareer Association (NHA) certified medical administrative assistants are responsible for the organization and smooth operation of a medical facility. Their tasks may include:
Scheduling medical professionals, staff and patient appointments
Coordinating patient visits, documentation and tracking
Handling office communication including telephone, electronic and mail
Maintain patient records and files, insurance and regulatory procedures and employee records
IS CERTIFICATION REQUIRED FOR A MEDICAL ADMINISTRATIVE ASSISTANT?
While certification is not required, gaining credentials like the Certified Medical Administrative Assistant (CMAA) credential designates your professionalism and competence. Employers and colleagues recognize and anticipate a level of performance and ethics indicated by professional certification.
WHAT IS MEDICAL BILLING AND CODING?
Medical billing and coding professionals align medical procedures with standardized codes that are used to bill insurance providers and government agencies for medical services.
WHAT IS MEDICAL BILLING AND CODING CERTIFICATION?
Medical billing and coding are technical fields with high professional standards. A designation such as the Certified Professional Coder (CPC), offered by the American Academy of Professional Coders (AAPC) certifies a professional's commitment to quality, skill and diligence in their work.
WHAT JOBS CAN YOU GET WITH MEDICAL ADMINISTRATIVE ASSISTANT AND MEDICAL BILLING AND CODING TRAINING?
Medical administrative assistants may also be known as medical office managers, medical office coordinators or medical office administrators. Medical billing and coding specialists may have their own job titles or may have their title combined with a medical assistant or medical administrative professional designation.
Course Objectives
Learn the legal, ethical, and regulatory aspects of medical office management
Understand HIPAA compliance and third-party guidelines for filing insurance claims
Get hands-on, practical experience in medical billing and coding
Learn medical terminology and the structures and functions of the human body
Prerequisites and Requirements
There are prerequisites for this course. However, you must have a high school diploma to sit for national certification exams.
Curriculum
I: MEDICAL TERMINOLOGY
INTRODUCTION TO MEDICAL TERMINOLOGY
THE MUSCULOSKELETAL SYSTEM
THE CARDIOVASCULAR SYSTEM
THE LYMPHATIC AND IMMUNE SYSTEMS
THE RESPIRATORY SYSTEM
THE DIGESTIVE SYSTEM
THE URINARY SYSTEM
THE NERVOUS SYSTEM
THE SPECIAL SENSES THE EYES AND EARS
THE INTEGUMENTARY SYSTEM
THE ENDOCRINE SYSTEM
THE REPRODUCTIVE SYSTEM
DIAGNOSTIC PROCEDURES, NUCLEAR MEDICINE, PHARMACOLOGY
II. CERTIFIED MEDICAL ADMINISTRATIVE ASSISTANT
BECOMING AN ADMINISTRATIVE MEDICAL ASSISTANT
MANAGING STRESS AND IMPROVING COMMUNICATION
LAW, ETHICS AND HEALTHCARE
IMPROVING YOUR MEDICAL OFFICE
COMPUTERS IN THE AMBULATORY CARE SETTING
TELECOMMUNICATIONS AND PATIENT SCHEDULING
MIDTERM
MEDICAL TERMINOLOGY: WORD PARTS, PLURALS, ABBREVIATIONS
MANAGING MEDICAL RECORDS
WRITTEN COMMUNICATION
WORKING WITH MEDICAL DOCUMENTS
MEDICAL BILLING AND CODING: AN OVERVIEW
DAILY FINANCIAL PRACTICES
THE ADMINISTRATIVE MEDICAL ASSISTANT AS OFFICE MANAGER
FINAL
III. MEDICAL BILLING AND CODING
INTRODUCTION TO MEDICAL BILLING AND CODING
HEALTHCARE LAW
INTRODUCTION TO HEALTH INSURANCE TERMS
PHARMACOLOGY FOR CODERS
ICD-10-CM
CPT AND HCPCS LEVEL II CODING
ABSTRACTING INFORMATION FROM MEDICAL DOCUMENTS
NEW PATIENTS, INSURANCE CLAIMS AND EOBS
SUBMITTING ELECTRONIC CLAIMS AND CMS 1500
BLUE CROSS/BLUE SHIELD
MEDICARE
OTHER HEALTHCARE PROGRAMS
ICD-10-PCS (OPTIONAL LESSON)
SURVEY OF HOSPITAL BILLING
CAREER ROADMAP FOR MEDICAL BILLING AND CODING – FIND A JOB FAST
Instructors
Nancy Smith
Nancy Smith has over 30 years of experience in the healthcare industry. Her clinical experience includes working as a medical assistant for a network of rural health clinics, and as a medical coder, insurance claims specialist, and medical records auditor. She worked as a medical office manager for ten years, where she recruited and trained all medical assistants. Nancy holds a bachelor's degree in vocational education and has developed and taught medical assistant programs.
LaTisha Cottingham
LaTisha Cottingham has over 20 years of experience in the healthcare industry. She has six years of teaching experience in the field of medical billing and coding and Medical Assisting. Currently, she is employed as an HIM Analyst for a Long-Term Care establishment that is based out of Alabama. Previously she was employed as the lead instructor for the Allied Health Department for a local career institute. LaTisha's field of expertise is in the area of physician-based inpatient coding and Emergency Department coding. The certifications that she holds are as follows: a Registered Health Information Technician (RHIT), a Certified Professional Coder (CPC), and a Certified Clinical Medical Assistant (CCMA). In preparation for ICD-10-CM, LaTisha received her ICD-10-CM/PCS Trainer Certification from the American Health Information Association (AHIMA), where she is currently a member. LaTisha is also a member of the American Academy of Professional Coders (AAPC) and the National Healthcare Association (NHA) where she is a test proctor.
Carline Dalgleish
Carline Dalgleish has worked in medical office administration for over 30 years. She holds a bachelor's degree in Business Information Systems, a master's degree in Leadership, and a post-baccalaureate certificate in Health Information Management. She is a Registered Health Information Administrator and an AHIMA Approved ICD-10-CM/PCS Trainer. Dalgleish is the author of an ICD-10 coding system and also owns her own consulting firm, AnnGrant Educational Services.
Shonda Miles
Shonda Miles is a Certified Professional Coder, Certified Professional Medical Auditor, and holds an Executive Master of Business Administration, Master's Degree in Business Administration with a concentration in Human Resources and a bachelor's degree in Business Administration (Management). Shonda Miles has over 6 years in the healthcare industry. Shonda has expertise in coding and chart auditing Inpatient, Outpatient, and ER medical records. She is a member of AAPC, NAMAS and ACHE. She is currently employed with a university hospital as a Compliance Auditor. She resides in Shreveport, LA.
Lydia S. Stewart
Lydia S. Stewart, RN, BSN, currently serves as the Revenue Cycle Manager at a large regional medical center. Lydia has been a Registered Nurse for 23 years, 15 of those years specializing in Critical Care Nursing and supervision. She is responsible for Medical Audits, Charge Capture, and governmental compliance audits and reviews. Lydia is a member of the Louisiana Medical Auditor Association and Healthcare Financial Management Association (HFMA).
Bunny Reeves
Bunny Reeves is the senior ambulatory surgery coder at the Maimonides Medical Center in Brooklyn, New York. She trains student coders at Maimonides Medical Center and previously trained and supervised entry-level coders at Staten Island's St. Vincent Medical Center. Reeves is a Certified Coding Specialist, accredited by the American Health Information Management Association (AHIMA).
Sharon L. Blackford
Sharon L. Blackford, MA, BA, RMA, has over 30 years of experience in the medical field. She has a master's degree in Organizational Management, a bachelor's degree in Business Management, and has served as a Registered Medical Assistant since 1994. Sharon was an active duty Clinical Specialist in the U.S. Army for 10 years. Sharon later moved to the Gulf Coast to accept a position as the Director of Education of Blue Cliff College and was promoted to Campus Director.
Registration and Enrollment
This course is 100% online. Start any time.