The Engineering Science and Physics Department at the College of Staten Island has a network of industry leaders who advise and consult in course building and program design. This ensures that our program meets the standards and expecations of employers, giving our students an edge when applying to jobs and entering their career field. These professionals come from a range of backgrounds, and represent all types of engineering disciplines including Electrical, Mechanical, Civil, Optical and Computer, which cater directly to the programs we offer in Engineering Science and in Electrical Engineering.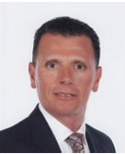 Joseph A. Pasaturo PE
NYS Professional Engineer
AVT Engineering
Joseph A. Pasaturo PE Has been a New York State Licensed Professional Engineer since 1989. Mr. Pasaturo is a member of The NYS Board of Engineering, Land Surveying & Geology and former Vice Chairman. He is also currently the President Elect for the NYS Society of Professional Engineers (NYSSPE). In his professional capacity he also serves on several code revision committees for the NYC Department of Buildings.
Mr. Pasaturo is the principal of AVT Engineering, a Brooklyn based firm that provides engineering, design and building inspection services. He has extensive experience in all aspects of engineering, construction & building evaluations. Mr. Pasaturo has also served as an expert witness and provided testimony on numerous construction related cases. He has extensive knowledge of the laws and regulations governing the practice of engineering and the design professions in NYS and has presented many lectures on various engineering related subjects. Mr. Pasaturo holds a Bachelor of Science Degree in Aeronautical Engineering from Embry-Riddle Aeronautical University and an MBA from St. Johns University.
---
Bruce Gavioli
General Manager
Con Edison

Bruce Gavioli is a General Manager at Con Edison of New York, where he is responsible for operating, maintaining, and building the electric substation infrastructure in Manhattan. His group typically invests about $300 million a year in major capital improvements and has annual expenditures of $27 million to operate and maintain its facilities. Bruce is an electrical engineer with an MBA in management and finance, and a life member of IEEE.
---
Victor Vientos
Manager of Resource Coordination
National Grid

Victor Vientos completed his undergraduate degree at Lehigh University in Pennsylvania with Mechanical Engineering in 2007 and his graduate degree at Baruch College with a Masters of Business Administration in 2014. He entered the professional world working as a project engineer at Victaulic in a foundry where they made ductile iron pipe couplings. Eventually, Victor began working for National Grid, a gas utility company in NYC, where he has been for the last 7 years. He has worked as a project engineer designing gas main installations, coordinated resources to execute leak maintenance and reliability programs, managed the compliance regulations for construction and was recently promoted to Manager of Resource Coordination of NYC and LI. Victor is now responsible for employees who control the work flow for 13 yards across the region.
---
Edward Ecock
President, EGE Consulting
NYS Professional Engineer
Edward Ecock holds a Bachelors of Engineering in Mechanical Engineering from City College, CUNY. He also has a Masters in Mechanical Engineering from Polytechnic Institute of New York, and an MBA from Pace University, also in New York. He is a licensed NYS Professional Engineer, and has worked for Consolidated Edison Company of New York from 1976 to 2012. Here he worked in various positions in the Mechanical Engineering and the Research and Development Departments. His last position was Department Manager of R&D. After retiring in 2012, Edward set up EGE Consultants in 2013 and is currently the President of that company. He also became a adjunct professor at The City College of New York in September, 2014.
---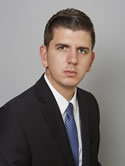 Ariton Popinara, LEED AP BD+C
Associate Engineer
Jaros, Baum & Bolles
Ariton Popinara is a College of Staten Island alumnus who graduated in 2011 with a Bachelors in Engineering Science (Electrical Specialization). He is now an Associate Electrical Engineer at Jaros, Baum & Bolles (JB&B), a leading mechanical and electrical consulting engineering firm founded in NYC in 1915. Ariton has worked on a wide range of projects, including infrastructure upgrades, office buildings, campus developments, exhibition spaces, etc. Some of Ariton's notable projects include buildings in the WTC site, Hudson Yards site, Metropolitan Museum of Art, Whitney Museum of American Art, and the redevelopment of the James A. Farley Building (Moynihan Station). Ariton leads the electrical engineering work effort in the planning, designing, and construction of electrical distribution and fire alarm systems. He coordinates with owners, architects, structural engineers, and other consultants to meet project requirements while working within the design code and budget constraints.
---

John Barricella, P.E.
Power Section Manager
HNBT

John Barricella is a College of Staten Island alumnus who graduated with a Bachelors in Engineering Science and Physics. He is a manager at HNTB, an infrastructure solutions firm delivering award-winning planning, design, program and construction management services. He is a member of IEEE and AREMA Standards Committees.
---
| | |
| --- | --- |
| John Besse | ACSYES |
| Alan Gokinayev | Con Edison |
| Ralph Ashburn | AB Global |
| Jerry Hussong | Siemens |
| Sami Albishara | Port Authority of NY and NJ |
| Phillip Ciaccio | |
| Yanni Banasios | AWACP |