Special Announcement: Skills To Succeed Academy
Center for Career and Professional Development
Skills to Succeed Academy
Visit: http://s2sacademy.org/
Use Learner Registration Access Code: 04NYcs
For more information, please contact:
718-982-2300 or visit 1A-105
Skills to Succeed Academy
Mission Statement
To create a comprehensive career planning and placement center that uses current technology and information to teach students the skills necessary to achieve their career goals;
To support and empower students and alumni in their career decision making, development of job search strategies, participation in experiential learning, and search for employment;
To promote faculty involvement through collaborative relationships, including classroom presentations, and assistance with students applications;
To establish and foster relationships with employers to facilitate the internship, professional employment, and application process.
Alumni are encouraged to use the comprehensive services provided by the Center for Career and Professional Development.
Office Hours
Monday - Wednesday
9 am - 5 pm
Thursday 9 am - 7:00 pm
Friday 9am - 5 pm
Office Services
The Center offers a full range of career planning and skill development programs to assist students in achieving their career goals.
Services include:
Individualized Career Planning – one- to-one consultation with our Career Specialists to determine student's strengths and interests, fields of chosen study, and suitable job search plans utilizing a consultation model.
Résumé and Cover Letter development – professional assistance in writing and editing résumés and cover letters.
Internships - individualized advisement for students interested in securing paid, non-paid, or credit internships in their field of study.
CUNY Service Corp – year long competitive paid internship opportunities for service projects in the areas of health, mental health, education, and business.
Job Preparation and Professional Imaging Events such as Business Etiquette Lunch, Dressing for Career Success, Job Interview Strategies, Use of Social Networking.
On Campus Recruitment – interview with recruiters from corporations, non-profit, and government agencies for a variety of professional positions.
Job Fairs – real or virtual job recruitment events on campus.
On Campus Networking Events – informational programs offering students the opportunity to "meet and greet" recruiters from different industries such as "Coffee and Careers Series", "A Day in the Life" Employer Series, The Job Exchange, Speed Networking.
Mentoring, Job Shadowing, Informational Interviewing – cultivate relationships with CSI Alumni who can assist students in gaining valuable experience about the "world of work".
Interview Coaching – in-person "practice" interviewing with helpful hints on successful interviewing and candidate presentation skills development for jobs, internships, special opportunity programs with constructive feedback offered by staff.
Up- to-date Job Postings – access to listings of part time, full time jobs and internships through our online career planning program Career24/7
Career planning resources – full complement of job search online and in-office resources including employment magazines, videos, "Career Tool Kit" and Career24/7's Resume and Cover Letter Builder, Video Resume Builder, web based Mock Interviewing Module, and many more

---

Glassdoor is the largest career community on the web where students can research what it's really like to work at more than 300,000 companies - with millions of company reviews and ratings, salary reports, interview questions and more - shared by employees themselves.
---

FOCUS 2 is an online, interactive, self-guided career, major and education planning system. It combines self-assessment, career and major exploration, decision making and action planning in one comprehensive report.
Visit Focus 2
Create an account and use access code dolphin when prompted (access code is case sensitive)
Please contact the Center for Career and Professional Development at 718.982.2300 if you have an issue accessing your account.
---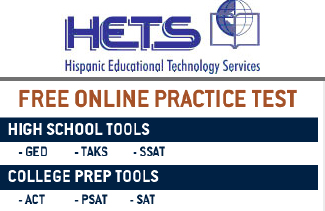 Hispanic Educational Technology Services (HETS)
Through our new partnership with Hispanic Educational Technology Services (HETS), College of Staten Island students now have access to various online resources for researching graduate programs and opportunities, and preparing for a range of graduate entrance exams, such as the GRE, MCAT, and LSAT. There are also test-prep materials available for several licensing exams, such as NCLEX. To take advantage of these services, click on the image or click here.
Use access code hets0313 when prompted.