Special Announcements
Summer STEAM Camp - For ages 8 to 13
Campers can unleash their creativity this summer when they are empowered to be as creative as they were all born to be! Every program is powered by the campers' imagination, and designed to bring their ideas to life in a fun, hands-on, learning program based around science, technology, engineering, art, and math. STEAM activities will prepare students for success in the upcoming school year and beyond. Interested in finding engaging and educational activities for your child this summer? Couldn't attend the Open House?
Office Hours
Monday - Friday
9:00 am - 5:00 pm
Workforce Development and Innovation
Empowering the borough's economic engine, one talented and driven individual at a time
The Office of Workforce Development and Innovation develops workforce training programs designed to address critical skill gaps in high growth industries. Workforce Development provides quality, flexible and cost-effective training to support the educational and training goals of individuals and organizations. We offer certificate programs and professional development courses in the healthcare, technology and business sectors. Our department draws upon the expertise of faculty and subject matter experts to deliver quality training programs.
Every semester, the College of Staten Island's Office of Workforce Development and Innovation provides a number of course offerings designed to accommodate working professionals. Choose from a range of topic and subtopic areas and acquire the skills that set you apart as you reinvigorate your career. Benefit from the connections you forge with peers and instructors who are industry experts. Register today. Browse our Spring 2019 Course Offerings
---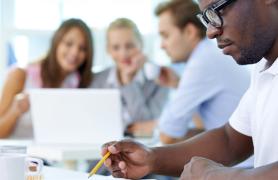 We can design customized educational programs for businesses, non-profits and other community organizations, based on your specific needs, to help your employees grow and business
Custom Training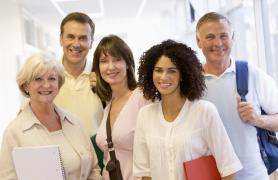 Courses and workshops provided are approved by the New York State Education Department (NYSED) State Board for Social Work.
Continuing Education for Social Work Professionals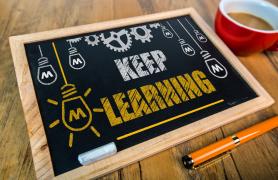 A representative from Continuing Education will contact you to confirm your registration and obtain payment details.
Course Inquiry Form