The Art Gallery of the College of Staten Island Presents:
Image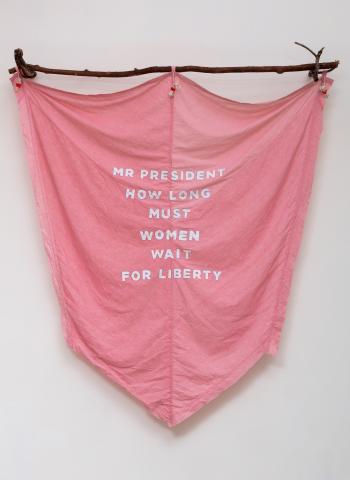 BODY POLITICS
Margaret Meehan, Christa Carleton & Tonja Torgerson
February 14 to March 10, 2023
Opening Reception Thursday February 16, 5-7pm, 1P-112
Co-sponsored by the Department of Performing and Creative Arts (PCA), the Program in Women's, Gender & Sexuality Studies (WGS), and the Bertha Harris Women's Center.
A group exhibition of screen-prints, woodcuts, banners made from WWII parachutes, and an installation of archival photographs strapped to bricks by three artists addressing contemporary feminist protests and their legacies to destabilize current ideas on gender roles and our bodies by fusing struggle and poetry in the artworks presented.
---
RELATED EVENTS:     
Artist Talk with Tonja Torgerson (Zoom), March 7th, 2:30-3:30pm   
contact Miguel.Aragon@csi.cuny.edu for zoom call information
Clue Credit
Advisory Committee
Miguel Aragon (PCA)
Catherine Lavender (History and Women's Gender and Sexuality Studies)
Edward Miller (Media Culture)
Beatrix Reinhardt (PCA)
Nanette Salomon (PCA)
Valerie Tevere (Media Culture)
Chris Verene (PCA)
Marianne Weil (PCA)
Siona Wilson (PCA) committee chair
Mission Statement for the Gallery of the College of Staten Island
The Gallery of the College of Staten Island is dedicated to presenting a rich diversity of professional artistic practice by both contemporary and historical artists. Through high quality exhibitions and related events, the gallery strives to introduce and engage the college community and the wider New York public to a global breadth of creative output. Our programing serves as a springboard for introducing a broad range of issues including, but not limited to, personal, intercultural, social, historical, scientific, health-related, economic, political, and transnational subjects. We aim to use the visual and interdisciplinary arts to facilitate difficult discussions about new ideas while fostering curiosity, developing critical thinking and encouraging a respectful understanding of divergent points of view and experiences. Exhibitions and related events seek to enrich our students and the diverse communities they come as well as the college community as a whole, making connections across the educational divisions and schools through the unique communicative power of the visual and interdisciplinary arts. 
Exhibitions are curated by members of the faculty with an expertise in the visual arts. The curatorial position rotates annually. An advisory committee of faculty and staff oversees the programming.  
Contact Information
Siona Wilson
Curator for Fall 2022
CSI Art Gallery
2800 Victory Blvd
Building 1P, Room 112
Google Maps Location
Monday to Thursday,  12 - 4 p.m
girls + eggs
November 10-December 6, 2022
Opening Reception Thursday November 10, 5-7pm, 1P-112
Image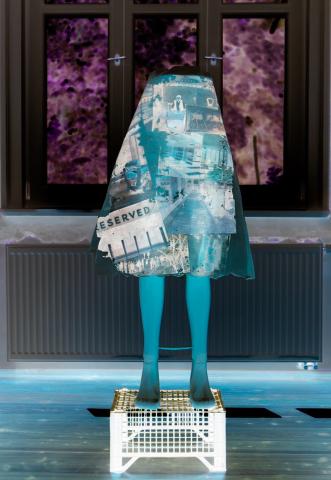 Co-sponsored by the Center for Global Engagement in association with International Education Week and the Bertha Harris Women's Center.
An explosive group exhibition of drawings, paintings, photographs, and objects by European and US artists working in solidarity and fury in response to parallel attacks on abortion rights and sexual citizenship in Poland and the United States. First presented in Krakow in June 2022, Girls + Eggs uses humor and beauty to delight and challenge viewers to share our outrage.
Eric Aerts: Photography Inside the Cages
Image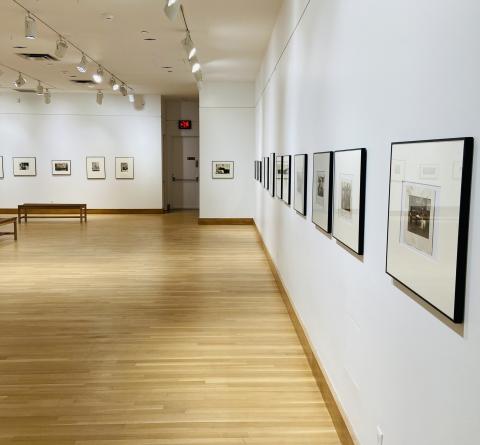 September 19 - October 20, 2022
Opening reception Thursday Sept 22, 5-7pm
(Exhibition preview, Saturday Sept 17, 2-4pm,
for guests attending the opening of the Willowbrook Mile)
Center for the Arts (1P-112)
In 1971, a year before the Willowbrook State School became the focus of national outrage, the photographer, Eric Aerts, brought the first images to the local Staten Island public. Seen in their entirety for the first time in this exhibition, the Willowbrook images are seen alongside other documentary photographs depicting life and protest in early 1970s New York.
2019 - 2020 Season
Fall 2019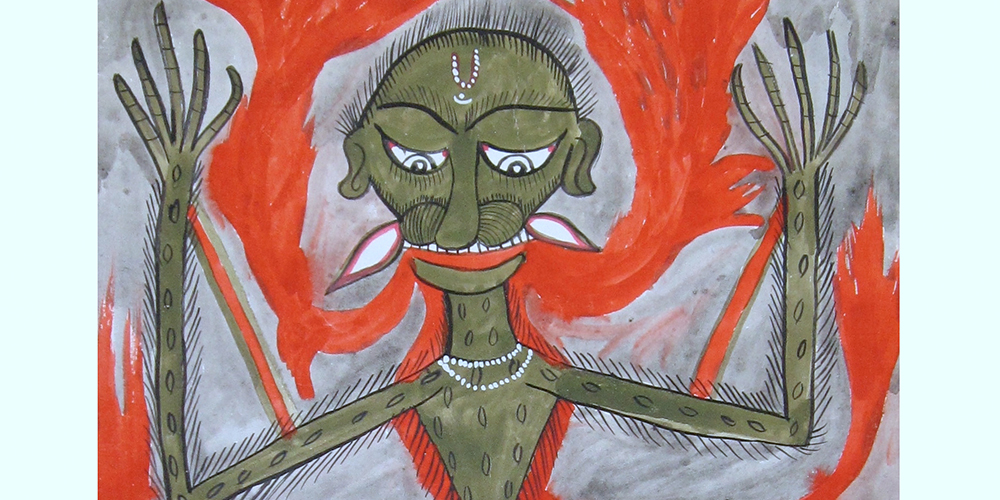 Village Newsreels: Narrated Scrolls from West Bengal
September 23 -- October 26
Opening reception: September 26, 5-7pm.
Gallery hours: Monday-Thursday 12:00-4:00, Saturday 12:00-3:00
An exhibition of narrative scroll painting by contemporary folk artists from West Bengal. This centuries-old tradition by Sufi Muslim painters—who uniquely do not adhere to the Islamic ban on representing the figure—is being reinvented in the digital age. The painters were traditionally also songwriters and itinerant performers and many still are. With entertaining and serious topics ranging from Hindu and Muslim religious narratives, to major news events such as the 9/11 terror attacks, and information about preventing HIV-AIDS, these inventive and vividly decorated narrative scrolls have long functioned as a kind of handmade village newsreel.
Thursday, September 26, 3:30-4:30pm, The Gallery of the College of Staten Island, 1P-112
Gallery Talk
Changing Traditions: a discussion of the recent history of Patua Scroll painting in West Bengal. With Geraldine Forbes, Professor emeritus of modern women's history in West Bengal, and the collector.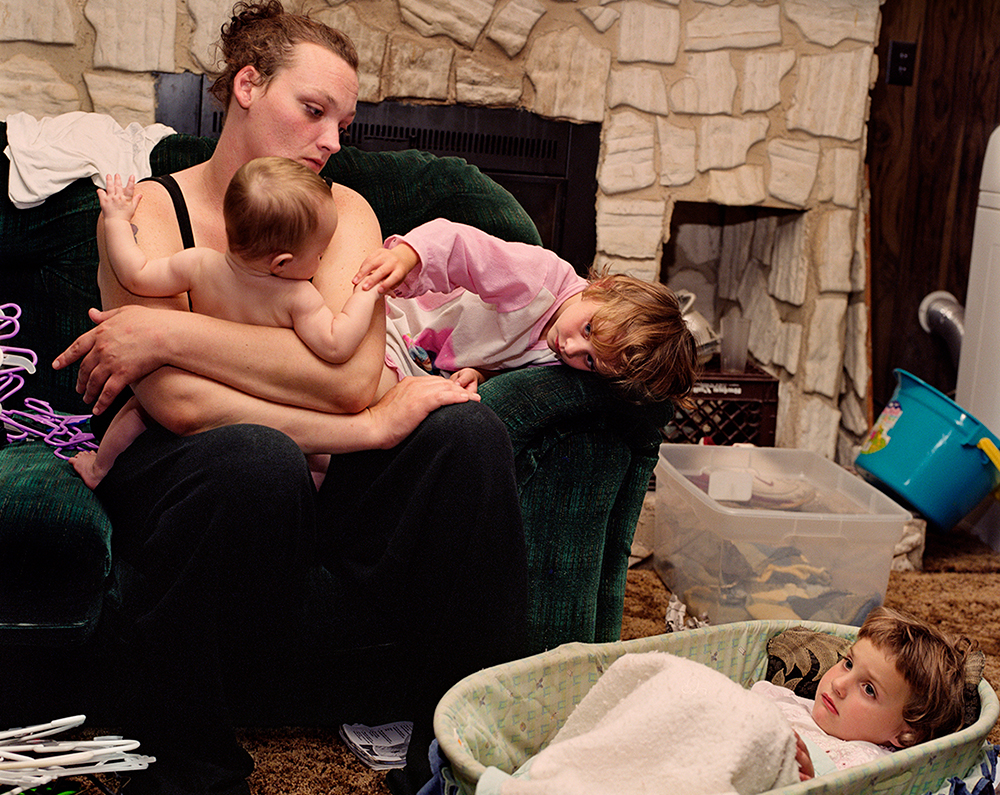 Chris Verene: Home Movies
November 7 -- December 7
Gallery hours: Monday-Thursday 12:00-4:00, Saturday 12:00-3:00
An exhibition of films and photographs by CSI's Chris Verene, documenting the struggles and joys of his family and friends in rural Illinois over the last two decades. The works weave together true family stories, personal experiences, and economic hardship to reveal a moving account of the political and social transformations seen by many Americans.
Tuesday, November 19, 3-4:30pm, The Gallery of the College of Staten Island, 1P-112
Chris Verene: Home Movies - panel discussion
2018- 2019 Season
Fall 2018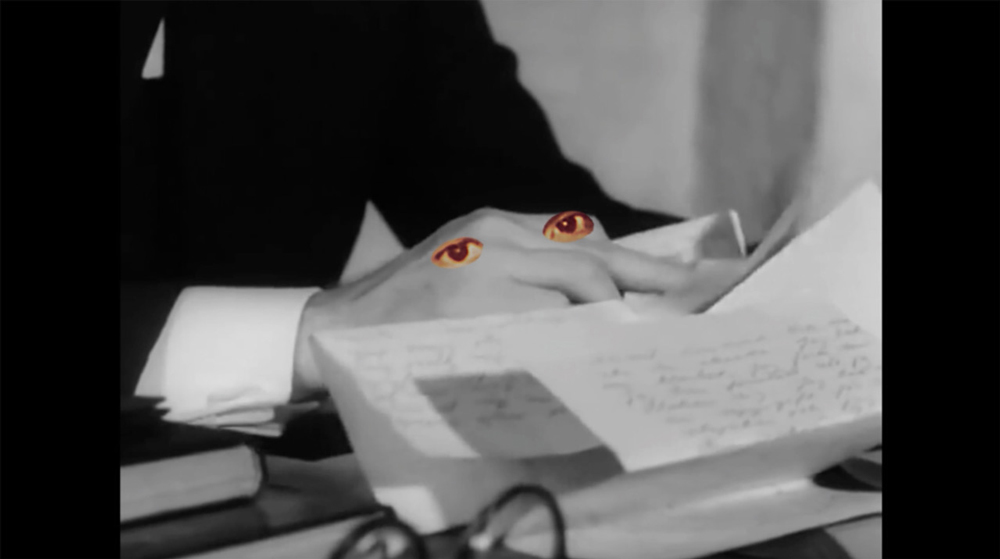 Media Culture Faculty Exhibition: Fall 2018
This exhibition features the work of artists and filmmakers who are on the faculty of the Department of Media Culture. Incorporating various media forms–film, video, photography, performance–the show highlights the diverse modes our adjunct and junior faculty use within their practices.
Artists include: Lily Benson, Cecilia Dougherty, Jessica Green, Bang Geul Han, Emma Hedditch, Hillevi Loven, Tara Mateik, Gigi Polo, Farideh Sakhaeifar, Buzz Slutzky
On view:Thursday, September 20 – Saturday, October, 20 2018
Opening reception:Thursday, September 20, 5:00 -7:00pm
Additional events include:
Screening:Tuesday, October 9, 2018, 2:30pm in 1P-223
Artist Performance by Tara Mateik:Thursday, October 11, 2018, 6:30pm in the Gallery, 1P-112
Artists Talk:Thursday, October 18, 2018, 2:30-4:30pm in the Gallery, 1P-112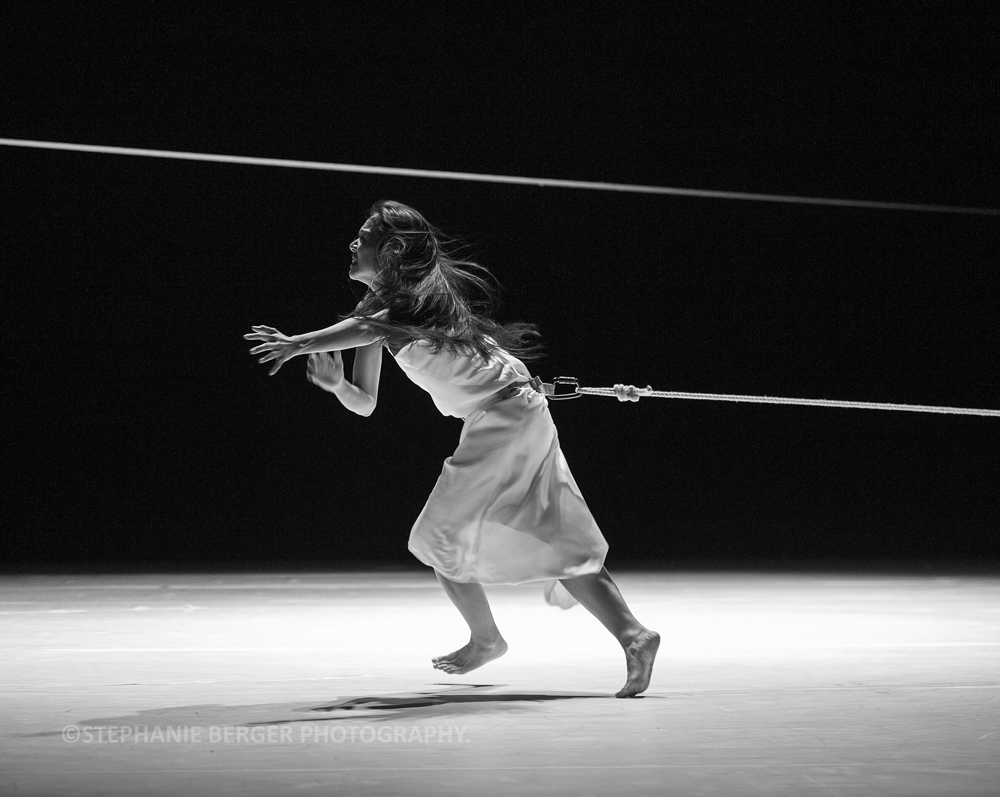 Stephanie Berger: Crossing the Lines 
This solo exhibition features the work of New York-based performance photographer Stephanie Berger who has been shooting live dance and rehearsals for over 25 years. Her photographs provide a perspective on the architecture of recent modern dance; included in the show are works choreographed by Merce Cunningham, Pina Bausch, Trisha Brown, Mark Morris, and Bill T. Jones.
On view:Thursday, November 8 – Saturday, December 8, 2018
Opening reception:Thursday, November 8, 5:00 -7:00pm
---
Spring 2019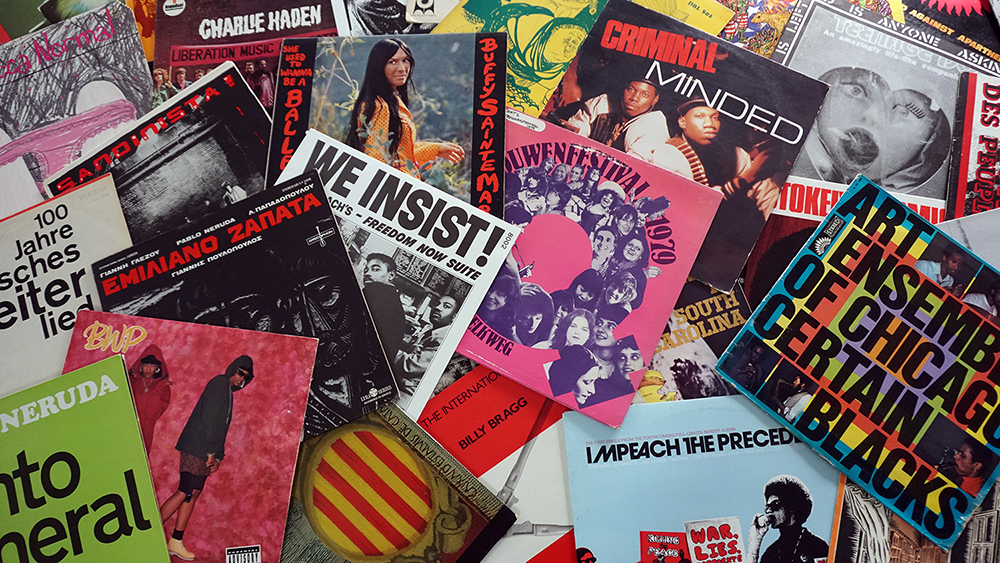 If a song could be freedom… Organized Sounds of Resistance
an Interference Archive compilation
Thursday, February 21 – Saturday, March 23, 2019
Opening reception: Thursday, February 21st, 5:00 -7:00pm
This exhibition looks at how music has shaped the manners in which we understand ourselves in the past, present, and into the future. if a song could be freedom… features the picture sleeves of over 200 political recordings from across the globe that expose the broad scope of the intersection of music and politics. In addition, flyers, lyric sheets, buttons, publications, and other ephemera are on display, and visitors are invited to collectively listen to a series of mixtape podcasts available throughout the run of exhibition
Additional events include:
Sound Effects: Discussion and Book Party with Professors Jillian Báez, Racquel Gates, and Reece Peck of the Department of Media Culture at the College of Staten Island Art Gallery. Tuesday, March 5th at 2:30pm. Clue certified.
Music and Movements: Discussion and Listening Session with Josh MacPhee of Interference Archive at the James Gallery of the Graduate Center of New York. Wednesday, March 13th at 6:30pm.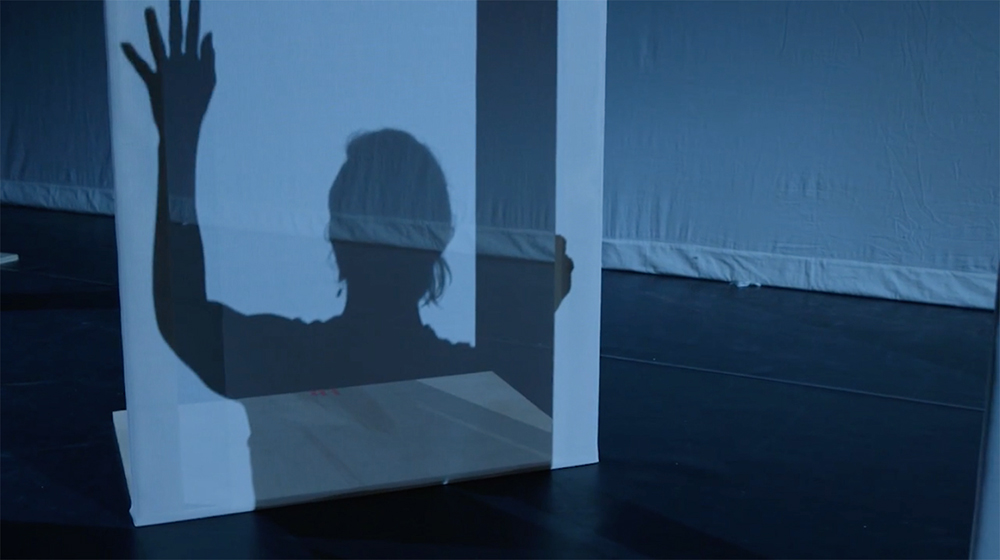 Playthings and Performing Objects 
April 4 – May 11, 2019
Opening reception: Thursday, April 4, 5:00 -7:00pm
This exhibition explores how objects and images can be constituted to manifest themselves and enlisted toward statements and positions that resist current political culture. Featuring works that reveal the theatricality of the art gallery, the show includes video by Camel Collective, slide/sound projection by Maryam Jafri, panoramic painting by Zoe Beloff, sculpture by Thiago Szmrecsányi, and a toy theatre by Great Small Works. 
Additional events include:
Thursday, April 18th at 6;30 pm. Segal Theater, Graduate Center of City University of New York. Screening/performances by participants in the exhibition Playthings and Performing Objects.
2017- 2018 Season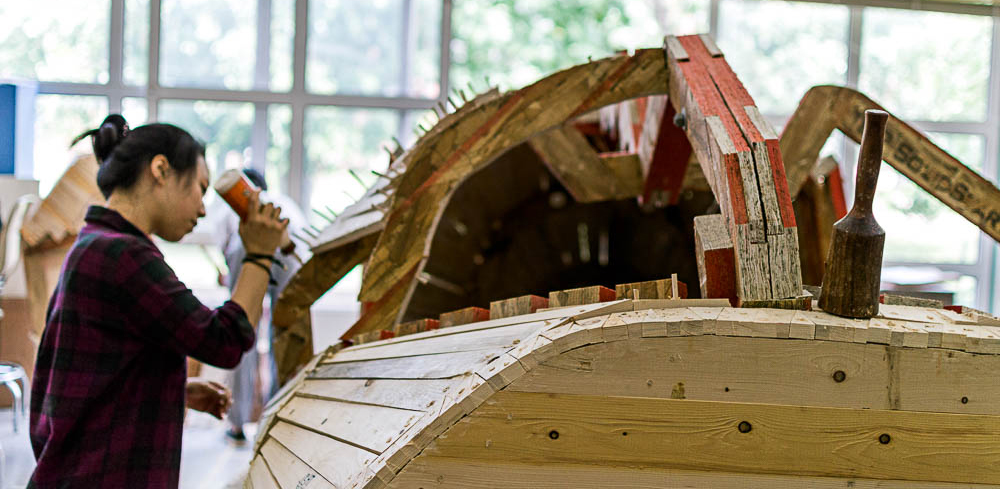 Curator of these exhibitions: Miguel Aragon
Kalle Mustonen: Gnome King of NY
Tuesday, Sept. 19 to Saturday, Oct. 21, 2017
This exhibition is a collection of work and documentation of the latest addition to permanent sculpture on campus built by artist Kalle Mustonen from Finland, with help from CSI students, created during the 2017 summer.
Opening Reception: Tuesday, Sept. 19 from 5:00pm to 7:00pm
Gallery event: Building a Gnome: Assisting an Artist as Inspiration:
Tuesday, October 3 during Club Hours (3:00pm to 4:15pm) in the Gallery
Kalle Mustonen (http://mustone.blogspot.de/) is a Finnish pacifist sculptor born in 1979. He graduated from Institute of Fine Arts of Lahti (BA) in 2004. After graduating he has gained a steady position on the edge of Finnish art scene. Large wood objects in space have become his trademark.
In his works Mustonen combines tradition to pop and kitsch. In 2013, Kalle started GnomeStudies, a series of sculptures, paintings and installations dealing with Garden gnomes as indicators of Human's failure to live in balance with the nature. "Death of the Gnome King", a huge wooden gnome opened doors to Finnish museums as he had his first Solo show in the Art museum of Hyvinkää and curated a wood sculpture exhibition in his hometown Lahti.
This summer the Gnome King is shown in South Bank Centre of London. At the moment Mustonen is finishing his MFA studies in Academy of Fine Arts in University of the Arts Helsinki.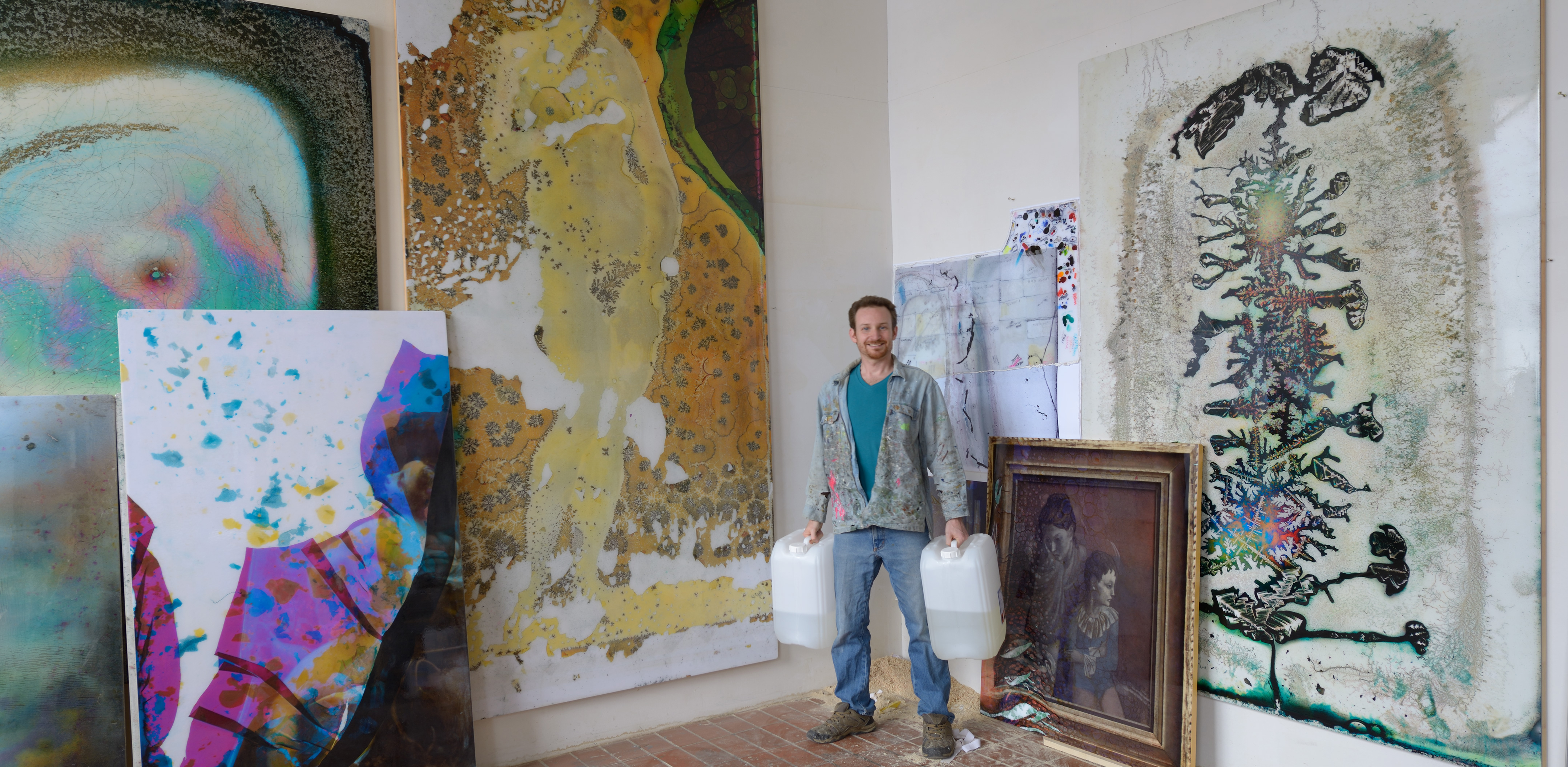 Wolfgang Ganter, De:Composing
Thursday, Nov. 9 to Saturday, Dec. 9, 2017
This solo exhibition is a collection of works from German artist Wolfgang Ganter who uses methods of science as an instrument as well as pictorial rendition to create Artwork. This unique interplay leads to compulsory, out of control coincidence and allows the unimaginable to emerge.
Opening reception: Thursday, Nov. 09 from 5:00pm to 7:00pm
Artist Talk: Tuesday, Nov. 14, during Club Hours (3:00pm to 4:15pm) in the Gallery
Wolfgang Ganter (http://www.wolfgangganter.com) born in Stuttgart in 1978 lives and works in Berlin, Germany. As a former master student of Prof. Andreas Slominski, Ganter studied at the Staatliche Akademie der Bildenden Künste Karlsruhe Germany from 1999 until 2005.
His work has been exhibited at numerous group and solo exhibitions and has received numerous Awards and performed Artist Residencies both nationally and internationally.
Ganter infects photographic slides with bacteria, which eat away at the original image thereby creating a new picture. The infected slides are then photographed under the microscope, hence enlarged, resulting in interplay of old and new perspectives.
In 2018 Ganter will be joining a work scholarship of the Australia China Art Foundation in Shanghai.
---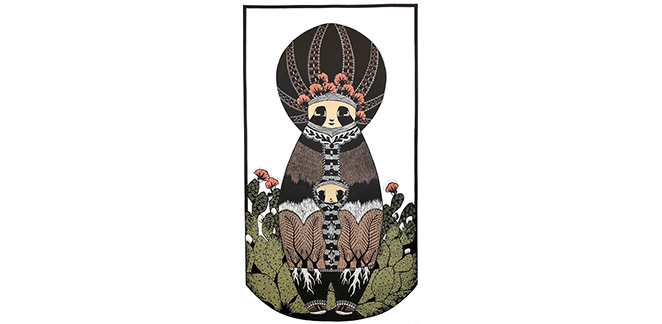 Migrating Heritage
This group exhibition is a collection of works based on immigration and cultural heritage. The showcased artists utilize personal narratives and iconography to represent their own experiences and ideas on settlement and heritage.
Exhibiting artists are: Annalise Gratovich, John Hitchcock, Michael Menchaca and Ernesto Ortiz Leyva.
On view: Thursday February 22, 2018 – Saturday March 24, 2018
Opening reception: Thursday February 22, 2018; 5:00pm - 7:00pm
Artist Talks: Thursday February 22; 6:00pm – 7:00pm at the Gallery 1P-112
Artist lecture and Demonstration by Annalise Gratovich:
Tuesday February 27; 2:30pm – 4:00pm in the Printmaking studio 1P-103
---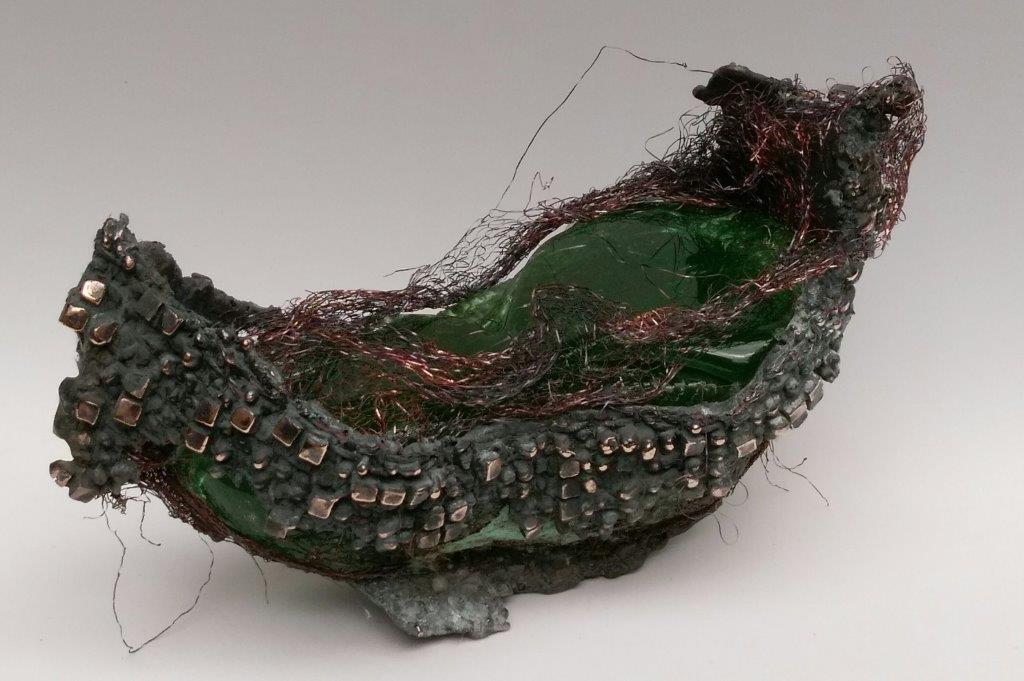 Lighting the Past
A solo exhibition of sculpture and monotypes by Associate Professor of Sculpture Marianne Weil.  After exploring new materials and techniques, past ideas and aesthetics resurface-- providing light into an exciting new body of work.
On view: Thursday April 19 - Wednesday May 16, 2018
Opening reception: Thursday April 19, 2018; 5:00pm -7:00pm
Artist Talk: Thursday April 19; 4:15pm – 5:00pm at the Gallery 1P-112