Associate Professor
Dr. Danna L. Curcio is a member of Sigma Theta Tau International Honor Society in Nursing as well as a member of the Phi Beta Delta Honor Society for International Scholars.  Most recently, she was inducted as a Fellow in the New York Academy of Medicine.  Research interests include the realm of nurses caring for dying children and also include research involving interventions to reduce nurses' workplace stress associated with caring for dying children.  Dr. Curcio has presented her research at local, regional, national, and international conferences.  She has been a Maternal-Newborn nurse for many years and holds certification in this area of nursing. 
Currently Dr. Curcio is the Assistant Program Coordinator for the Graduate Programs in Nursing.
Degrees
PhD, CUNY Graduate Center
MS, FNP, Wagner College
BS, College of Staten Island
AAS, College of Staten Island
Scholarship and Publications
Curcio, D. L. (2021).  Case study: Acute abdominal pain at 31 weeks' gestation.  NP Women's Healthcare (9)5, 42-45.https://www.npwomenshealthcare.com/wp-content/uploads/2021/10/On-the-case-Oct-WH-ISSUE-1-7-1.pdf
Curcio, D. L. (2021).  Engaging students in a QI/QM presentation to enhance QSEN concept learning. Teaching and Learning in Nursing (16)3, 269-272.
Curcio, D. L. (2019).  Experiences and lessons learned from a newly appointed AAS program coordinator. Teaching and Learning in Nursing (14)4, 270-273.
Curcio, D. (January/February 2017). The lived experiences of nurses caring for dying pediatric patients.  Pediatric Nursing, 43(1), 8-14.
Jeffreys, M., Como, J., Curcio, D., Giordano, M. (2017).  Enhancing cross-Curricular connectedness and collaboration from associate degree to clinical doctorate.  Nurse Educator, 42(6), 277-280.
Sims, D. (2009).  Woman in labor with complications.  In M. Lunney, Critical Thinking to Achieve Positive Health Outcomes: Nursing Case Studies and Analysis (2nd ed.) (p 243-246).  Ames, IA: Wiley- Blackwell.
Research
Nurses caring for dying children.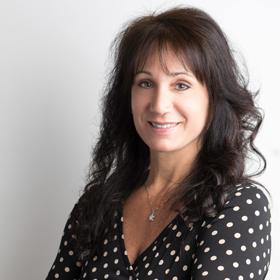 Contact Information
Office: Building 5S Room 208