Professor
George Emilio Sanchez is the Chairperson of the Department of Performing and Creative Arts.  He teaches undergraduate courses in the Drama program and graduate courses for the Education Department. He has directed six original student productions for the PCA and continues to work with students and classes with the goal of creating original theater/performance works.  He continues to work as a teaching artist outside of the college demonstrating how the arts can be utilized in education across disciplines.  He directs Emergenyc, the performance project for young "artivists" under the Hemispheric Institute umbrella.  He travels nationally and internationally to facilitate workshop on Boal's Theater of the Oppressed techniques.  He collaborates with the Bronx Museum of the Arts as a consultant for their education program and he was the recipient of the Brooklyn Arts Exchange 2006 Arts Educator Award.
Degrees
MFA, Bard College
Scholarship and Publications
George Emilio Sanchez is a writer, performer and director.  His most recent solo work, Buried Up To My Neck While Thinking Outside The Box, has been performed at Dixon Place, La MaMa, and Wheaton College. He also worked with long-time collaborator Patricia Hoffbauer for her latest performance piece, PARA-DICE.  Their collaboration, The Architecture of Seeing-REMIX, was last presented at La MaMa in 2006.  In 2004 they premiered Milagro at Dance Theater Workshop.  A year earlier Hoc Est Corpus/This Is A Body premiered at Symphony Space in April 2003.  His third solo performance ROSA premiered at Dixon Place in 2002. His first solo performance, Chief Half-Breed in the Land of In-Between, was commissioned and premiered at Dance Theater Workshop and was also part of  Mo' Madness curated by George C. Wolfe at The Public Theater.  His second solo performance piece, LATINDIO also premiered in New York City and both pieces have since been performed in over 20 states as well as in Puerto Rico and Peru.  Most recently he has worked with other artists such as Marian Abramovic in her MoMA exhibit, The Artist in Present, as well as, Meg Stuart at Performa '09.  As an artistic associate under JoAnne Akalaitis he created the Latino Lab at the New York Shakespeare Festival/Public Theater. He has garnered two New York Foundation for the Arts fellowships for Performance Art/Emergent Forms and was a Fulbright Scholar to Peru in 1994.
Last Updated: 11.20.2015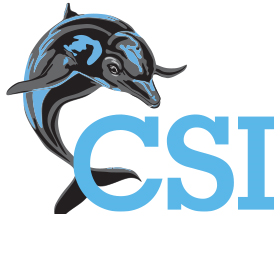 Contact Information
Office: Building 1P Room 203E