Assistant Professor
Hyoung Suk Shim is an assistant professor of finance at the School of Business of the College of Staten Island. Prior to joining CSI as an assistant professor, he was an economist at the ADP Research Institute of Automatic Data Processing, a substitute lecturer of the School of Business, and a senior econometrician of the CUNY High Performance Computing Center. He received a Ph.D. in Economics at The Graduate School of The City University of New York in 2015, and a B.A. in Economics and a B.S in Applied Statistics in 2009 from Yonsei University, Korea. He specializes in large-scale statistical computing that enhances statistical analysis of big data on a high performance computing system, and general econometric methods (time series and panel data analysis).
Degrees
Ph.D., Economics, CUNY Graduate Center, 2015
Scholarship and Publications
"Disaggregate Multimodal Travel Demand Modeling Based on Road Pricing and Access to Transit" (with Jonathan Peters and Michael Kress), Transportation Research Record: Journal of the Transportation Research Board, 2263, 57-65, (2011).
"Electronic Toll Collection System and Travel Demand: A Field Experiment of Toll Facilities in New York City" (with Jonathan Peters), Journal of Regional Studies & Development, 20, 407-438, (2011).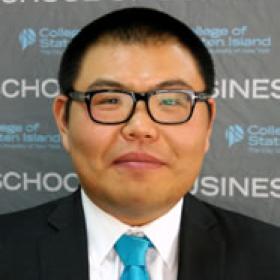 Contact Information
Office: Building 3N Room 224A