Assistant Professor
John (Jay) Arena earned his Ph.D. in Sociology, and M.A.in Latin American Studies, from Tulane University, in New Orleans and joined the College of Staten Island's Department of Sociology & Anthropology in the Fall of 2008.  Previous to and during graduate school I participated in various community and labor organizing efforts in New Orleans.  As a public sociologist, I have built on and maintained this commitment to social change by linking my research, writing, and teaching in the service of changing oppressive social conditions. My recently released book, Driven From New Orleans, which addresses the politics of public housing privatization within the context of a majority black city and the role of nonprofits, has received the best book awards from the American Sociological Association's Racial and Ethnic Minorities and Marxist sections, respectively.  
Building on my work in urban political economy, neoliberalism, post-civil rights black politics, and social movements, I have begun a research project on black urban regime politics of Newark New Jersey, where I currently reside.  In particular, I am examining conflict over efforts by the State of New Jersey to undertake a mass closure of public schools in the context of the mayoral transition from Cory Booker, a major backer of charter schools, to new mayor Ras Baraka, whose campaign was based on "local control" of schools and opposition to the state's downsizing and privatization plans. I have also been an invited speaker at schools, political conferences, and community organizations regarding New Orleans' public housing, and right of return, movement.
Degrees
PhD, Tulane University
MA, Tulane University
BA, Le Moyne College
Scholarship and Publications
2012. Driven From New Orleans: How Nonprofits Betray Public Housing and Promote   Privatization. Minneapolis: University of Minnesota Press.
*2013 Oliver Cromwell Cox Book Award, American Sociological Association, Section on Racial and Ethnic Minorities
*2014 Paul Sweezy Marxist Sociology Book Award, American Sociological Association, Marxist Section
2014. "Justice in New Orleans?: The Real Crimes of Former Mayor Ray Nagin and the
Entire Ruling Class." Black Agenda Report, February 18 http://blackagendareport.com
/content/ justice-new-orleans-real-crimes-former-mayor-ray-nagin-and-entire-ruling-class
2013. "Foundations, Nonprofits, and the Fate of Public Housing: A Critique of the Right
to the City's 'We Call These Projects Home' Report," in  Cites: The International Journal of Urban Policy and Planning, Vol. 35, December, pp. 379-383.
2011. "Bringing In the Black Working Class: The Black Urban Regime Strategy," in
Science & Society, Vol. 75, No. 2, pp.153-179.
2010. "The Contested Terrains of Public Sociology: Theoretical and Practical Lessons from the Movement to Defend Public Housing in Pre- and Post-Katrina New Orleans," in
Societies Without Borders, Vol. 5, No. 2, pp. 103-125.
2003. "Race and Hegemony: The Neoliberal Transformation of the Black Urban Regime and Working Class Resistance," in American Behavioral Scientist, Vol. 47, No. 3, November, pp. 352-380.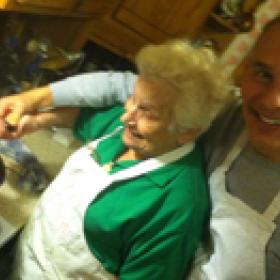 Contact Information
Office: Building 4S Room 225