Professor
Katharine Goodland teaches courses in Shakespeare, medieval and early modern culture, Elizabethan and Jacobean Drama, and World Drama from the Greeks to the present.  Her academic interests include the relationship between Medieval and Renaissance Drama, metaphysical poetry, constructions of race and gender in English Literature, Trauma theory, and Affect studies.  In addition to her academic work, she has worked as a dramaturge at Shakespeare and Company in Lenox, MA, and at Bedlam Theatre in NY, NY.
Degrees
B.S., Engineering, United States Military Academy
MA, Purdue University (Literature)
PhD, Purdue University (Renaissance Literature)
Scholarship and Publications
Katharine Goodland is the author of Female Mourning and Tragedy in Medieval and Renaissance English Drama (Ashgate 2006) and co-editor of and co-editor of A Directory of Shakespeare in Performance in North America, 1970-2005.  2 Volumes (Palgrave 2007 and 2011).  Her articles have appeared in Early Theatre, The Journal of Religion and the Arts, and SB: A Journal of Performance, as well as several edited collections on mourning and gender in the Renaissance.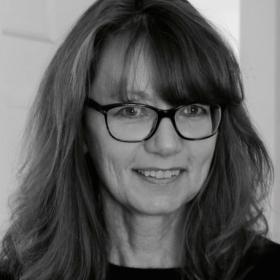 Contact Information
Office: Building 2S Room 121