Chairperson and Associate Professor
Professor Paris has been on the faculty since 2007. He teaches courses in constitutional law, civil liberties, and law and public policy. He also directs the College of Staten Island's Legal Studies Institute [CSILSI.blogspot.com] and serves as the Pre-Law Advisor for the College. Professor Paris received the CSI's 2011 Dolphin Award for Outstanding Teaching by a Member of the Full-Time Faculty. He is the author of Framing Equal Opportunity: Law and the Politics of School Finance Reform (Stanford University Press, 2010), which received an honorable mention for the 2011 C. Herman Pritchett Award, given annually by the American Political Science Association's Law and Courts Section for the best book in the field published by a political scientist during the previous year.
Degrees
Ph.D., Politics, Brandeis University (1998)
J.D., Columbia University School of Law (1986)
B.A., Political Science, Hobart College (1983)
Scholarship and Publications
Paris's other publications include The Death and Life of School Desegregation: Racial Liberalism and American Constitutionalism (under contract with Stanford University Press); "Racial Liberalism and School Desegregation Jurisprudence: Notes Toward a Usable Past," in Anne R. Oakes, Ed., Controversies in Equal Protection (Ashgate Publishers, 2015); and "The Politics of Rights: Then and Now," Law and Social Inquiry, Vol. 31, Issue 4, Fall 2006, 999-1034.  He has received grants in support of his research from the Spencer Foundation in Chicago and the Research Foundation of the City University of New York.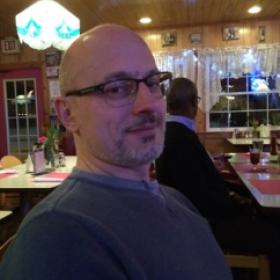 Contact Information
Office: Building 2N Room 226