Associate Professor of Theatre and Performance
Professor Edgecomb is a hybrid scholar/artist who teaches broadly across theatre and performance studies as well as queer/intersectionality studies at CSI and through his appointment as a faculty member at the the Ph.D. Program in Theatre and Performance at The Graduate Center. He regularly directs faculty productions and also teaches acting and devising. His research focuses on LGBTQ+ theatre and performance history in a global context, queer theory and performance ethnography. He is a former FFPP Diversity Fellow and has been selected for the Dean's Research Award (2015) and several PSC CUNY Fellowships to fund inernational research for travel.  Professor Edgecomb is committed to promoting inclusion, diversity, empathy and representation in the classroom and through scholarly discourse and its dissemination. Sean also creates contemporary queer folk paintings under the psuedonym Peter Kunt as an extension of his scholarly/performance work.The original compositions strive to force a material confrontation betwwen the notion of past and present, disrupting patriarchal concepts of of history as linear, progressive and/or a factual record. 
Degrees
Ph.D. in Drama from Tufts University
M.A. in Theatre Studies and Education from Emerson College
B.A. in Literature from the University of Maine
Scholarship and Publications
Recent Scholarship:
Books:
Charles Ludlam Lives!: Charles Busch, Bradford Louryk, Taylor Mac and the Queer Legacy of the Ridiculous Theatrical Company, Ann Arbor: University of Michigan Press, 2017.
The (Taylor) Mac Book, edited with David Roman, Ann Arbor, University of Michigan Press, (expected 2021). 
A Queer Bestiary: Ritual Anthropomorphism and Animal Symbolism in LGBTQ+ Performance (under contract).
Journal Articles and Book Chapters:
"Sites of Queer Be/coming: The Ridiculous Theatrical Company and Split Britches," Analysing Gender in Performance. London: Palgrave Macmillan Springer. eds. Paul Halferty and Catherine Leeney,(expected 2020).
 "Queer Politics/Nostalgia: Performing the UpStairs Lounge Fire of 1973," The Routledge Companion to Theatre and Politics. New York: Routledge, 2018.
"Between Wood and the World: Ludwig II of Bavaria's Queer Swans." Theatre Survey, 59.2, May 2018, pp. 221-248.
"Architecting Queer Space: Charles Ludlam's Bluebeard in the West Village." Readings in Cultural Performance. London: Palgrave Macmilan, August, 2017. pp. 88-102.
"Queer Kinesis: Performance, Invocation, Transformation,"Queer Dramaturgies: International Perspectives on Where Performance Leads Queer. London: Palgrave Macmillan, 2016, pp. 330-347.  
Recent Productions:
YGB adapted from Nathaniel Hawthorne (adapter director). 2019, Bluebeard by Charles Ludlam, 2018 (director/choreographer).  
The Mirror adapted from Gippius and Rachilde, 2016 (adapter/director).  
The Bakkhai by Euripides, 2015 (director/choreographer). 
Machinal by Sophie Treadwell, 2013 (director/choreographer/biomechanics speciaist).  
Harvest by Manjula Padmanabhan, 2011 (director/choreographer).
Websites:
https://jeanhalley.academia.edu/SeanEdgecomb
https://www.gc.cuny.edu/Page-Elements/Academics-Research-Centers-Initiatives/Doctoral-Programs/Theatre/Faculty-Bios/Sean-F-Edgecomb
Courses Taught
 
CUNY Graduate Center, Ph.D. Program in Theatre
The Urban/Rural Divide in Queer American Theatre and Performance) (Graduate Seminar) (2021)
Extending Queer: Theory and Performance (Graduate Seminar) (2015, 2017)
 
College of Staten Island, Drama Program
Theatrical Imagination (2020)
Theatre Studies (2019, 2020, 2021)
Adaptation/Translation (2019)
Introduction to Acting  (2016, 2018)
Performance Histories, 1900-Contemporary (2017, 2020) 
Directing/Production (2015, 2016, 2018)        
Performance History and Criticism, Origins-Shakespeare (2015, 2016, 2018)
Theatre Topics (2015)
Advanced Acting (2014, 2016, 2017, 2018)
Performance History and Criticism: 1600-1900 (2014, 2016, 2019)
            
Independent Studies: Directing (2014), Queer Theatre (2018), African American Drama (2018)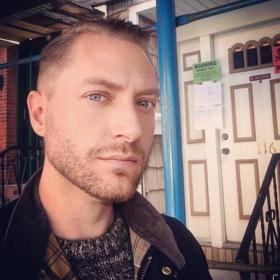 Contact Information
Office: Building 1P Room 108