Professor
Tevere was appointed to CSI's Department of Performing and Creative Arts in 2000, and joined in the formation of the Department of Media Culture in 2002.
Her creative and research interests lie in the investigation and configuration of performative and discursive-based social spaces. Through various media forms, her current projects (in collaboration with Angel Nevarez, Artist /Lecturer, MIT) investigate contemporary music, dissent, and public fora, and move between the spatial simultaneity of performance and enunciation, reflecting upon the projection of political agency through transmission and song.
Projects include:
• What we might have heard in the future., a live broadcast radio drama that questions the use of behavioral biometrics as authentication and validation of subjectivity;
• A Dutiful Scrivener, a video interview with Bill McDonald, The New York Times Obituaries Editor, which takes viewers through a discussion of the journalistic criteria of posthumous representation;
• The War Song, a project, in collaboration with Jon Øivind Ness, Jenny Hval and The Norwegian Radio Orchestra, that re-arranges Culture Club's radio hit The War Song. Performed at The Norwegian Opera House, Oslo;
• Touching From A Distance, a video and music performance examining the fragmentation of public space and the varying actors simultaneously occupying a plaza in Guadalajara, Mexico;
• Another Protest Song, both a series of interactive public karaoke performances of politically engaged music, and a user generated website for the sharing of original protest songs;
• The FM Ferry Experiment, an eight-day series of live mobile radio performances held on the Staten Island Ferry in 2007 (in collaboration with WSIA-FM).
Degrees
BFA, University of California (San Diego)
MFA, California Institute of Arts
Post-grad fellowship, Whitney Museum Independent Study Program
Scholarship and Publications
Solo exhibitions and projects include: Botkyrka Konsthall, Sweden; the Staten Island Ferry, NYC; WUNP unitednationsplaza, Berlin & Mexico City; Museo de Arte Raul Anguiano, Guadalajara, Mexico; and Henry Art Gallery, Seattle, WA.
Tevere (and Nevarez) have been commissioned to produce new projects for biennial and international exhibitions including Manifesta 8, Spain; CASCO, Utrecht, NL; New Museum, NY; and Henie Onstad Art Centre, Norway; The duo have also shown their work, lectured, and performed at Taipei Biennial, Taipei, Taiwan; Creative Time, NY; viafarini, Milan, Italy; C/O, Careof, Milan, Italy; HDLU Mestrovic Pavilion, Zagreb, Croatia.; Centre d'Art Passerelle, Brest, France; Contemporary Museum, Baltimore, MD; Govett Brewster Museum, New Plymouth, NZ; Eyebeam, NY; Museu da Imagem e do Som, Sao Paulo, Brazil; the Vera List Center for Art and Politics at the New School, NY; the Radio Lab at Bauhaus University, Weimar, Germany; among others.
Tevere is a recipient of a Creative Capital emerging fields fellowship, an Art Matters Grant, a Mellon Humanities fellowship at the CUNY Graduate Center, an NEA project grant, a Lower Manhattan Cultural Council, Art in Public Places grant, and a Franklin Furnace Fund for Performance Art Fellowship. She has participated in Artist Residencies at IASPIS, Stockholm Sweden; Smart Project Space in Amsterdam, NL; The Nordic Institute for Contemporary Art, Helsinki, Finland; The Lower Manhattan Cultural Council, NYC; Eyebeam, NYC; and at Fondazione Ratti, Como, Italy.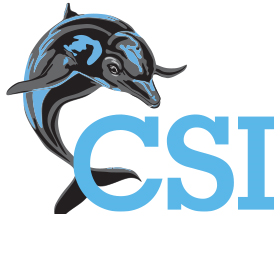 Contact Information
Office: Building 1P Room 231B