Director's Office

Dr. Stephen Ferst   stephen.ferst@csi.cuny.edu
Executive Director
Dr. Stephen Ferst serves as the Executive Director and is charged with providing the overall direction for the Center and campus internationalization. He has worked in international education for over 25 years in multiple roles in study abroad, international student and scholar services, and strategic planning.  Dr. Ferst has studied, lived, and worked abroad in Israel and England and has travelled to over 50 countries.  Among his favorite cities in the world are Sydney, Delhi, and small town of Lewes, England - particularly on November 5th. He prefers to spend his spare time riding a bicycle and is recalls fondly riding up the 21 switchbacks of Alpe D'Huez before settling in to watch the Tour de France riders tackle the famed climb.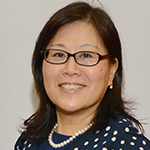 Winnie Brophy   winnie.brophy@csi.cuny.edu
Director of Special Programs and Initiatives
Winnie Brophy is the director of Special Programs and Initiatives in the Center, where she manages arrangements for international visitors, special projects and international programming. She is also a chapter coordinator of the Phi Beta Delta Honors Society for International Scholars at the College. Winnie had served as the coordinator of the Pluralism and Diversity Program simultaneously where she developed and implemented diversity programs for the campus community.  She received her B.S. in Geography and M.A. in Urban Education in Connecticut. Her mission is to broaden our students' perspectives and increase their understanding and appreciation of diversity here at the College of Staten Island and in the world.
Melanie Thompson, College Assistant   melanie.thompson@csi.cuny.edu
English Language Institute (ELI)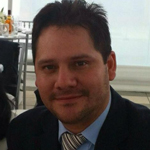 Gonzalo Villena    gonzalo.villena@csi.cuny.edu
English Language Institute (ELI) Director
Gonzalo Villena serves as ELI Director and is in charge of the academics and promotion of the English programs at the Center. He has worked in international education for almost 10 years and 17 years dedicated to the field of language teaching and training. Gonzalo has been the Executive Director at another international area in a university with branches in Peru, Paraguay, and the United States, traveling to more than 20 countries around the world. He holds a Master's degree in Education from the TEC de Monterrey (Mexico). His mission is to make teachers and students enjoy ELI with its semester and summer terms and faculty-led and customized programs.
Linda Lewis   linda.lewis@csi.cuny.edu


College Assistant
Linda Lewis is  working mainly with International Students and Scholar Services.  She also works with students attending the English Language Institute along with other tasks.  Ms. Lewis has been with the Center since 1990.  She was born and raised on Staten Island and worked in Manhattan for 9 years as a secretary for a maritime lawyer.  She enjoys spending time with her two small grandchildren.  She also enjoys walking, shopping, music, crafts, cooking, and movies. Her dream is to visit Italy one day and walk the cobblestone streets and see all the beautiful sights.
Robert Faison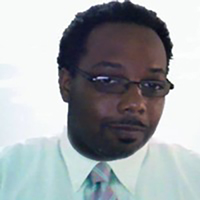 ELI teacher
Robert Faison holds a Bachelor's Degree in International Studies from the City College of New York, a Master's degree in Special Education from Touro College, a TESOL (Teaching English of Speakers of Other Languages) certificate from Teachers College at Columbia University, and various certificates in online content creation. He is a licensed teacher and has taught ESL in the New York City public school system; as well as teaching English online, and overseas in various countries, especially in Thailand and Cambodia. He currently works as ELI teacher at the College of Staten Island and administers and creates content on social media platforms, which blends his skill of teaching English and his enjoyment of video games.
 
International Student and Scholar Services (ISSS)
Study Abroad

John Dunleavy   john.dunleavy@csi.cuny.edu
Study Abroad Advisor
John Dunleavy has worked with the Center for Global Engagement since 2010. He has over thirteen years of experience in international education with four of those years spent teaching and living in Guayaquil, Ecuador, a city he originally fell in love with through a CSI study abroad program. Having helped many of his Ecuadorian students achieve their dreams of studying abroad, he is committed to helping CSI students do the same.
Faculty Advisory Committee
Jane Marcus Delgado Jane.MarcusDelgado@csi.cuny.edu
Andrew Lambert Andrew.Lambert@csi.cuny.edu
Barbra Teater  Barbra.Teater@csi.cuny.edu
William Bernhardt William.Bernhardt@csi.cuny.edu
Beth Livensperger Beth.Livensperger@csi.cuny.edu
Halil Ege Ozen  HalilEge.Ozen@csi.cuny.edu
Peter Kabachnik  Peter.Kabachnik@csi.cuny.edu
Katie Cumiskey Katie.Cumiskey@csi.cuny.edu
Erlan Feria, Erlan.Feria@csi.cuny.edu
Catherine Lavender Catherine.Lavender@csi.cuny.edu
Lisa Manne Lisa.Manne@csi.cuny.edu
Mark Aaron Polger MarkAaron.Polger@csi.cuny.edu
Emmanuel Mbah Emmanuel.Mbah@csi.cuny.edu
Gerry Milligan Gerry.Milligan@csi.cuny.edu
PrabudhRam Misra PrabudhRam.Misra@csi.cuny.edu
Nuria Morgado  Nuria.Morgado@csi.cuny.edu
George Sanchez George.Sanchez@csi.cuny.edu
Sarah Pollack Sarah.Pollack@csi.cuny.edu
Susan Sullivan Susan.Sullivan@csi.cuny.edu
Dan Zhang Dan.Zhang@csi.cuny.edu