The 2018 Tournées Film Festival at the College of Staten Island
Thursdays in March and April 2018
2:30pm - 4:30pm
Center for the Arts-Screening Room (1P-223)
Free and open to the public
A CC CLUE Certified event.
Please visit www.csitournees.com for details.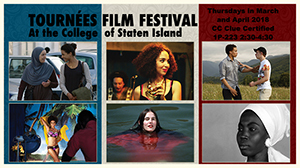 The films selected to bring to the Tournées Film Festival for the College of Staten Island (CSI), in cooperation with the Department of Media Culture, provide a window into a culture that is at once similar yet different to students in the United States. By engaging French culture through cinema, students in New York are afforded the opportunity to encounter a new vantage point on issues such as immigration and sexuality from a uniquely French perspective. The complex questions French filmmakers explore provocative and thoughtful approaches to world culture and filmmaking. France and Europe are undergoing significant transformations in the twenty-first century. In this way, the Tournées Film Festival delivers CSI students new ways to consider the use of cinematic means to express the complex issues they confront at home.
Tournées Film Festival is made possible with the support of the Cultural Services of the French Embassy in the U.S., the Centre National du Cinéma et de l'Image Animée (CNC), the French American Cultural Fund, Florence Gould Foundation and Highbrow Entertainment.
At the College of Staten Island: The Department of Media Culture, Center for Global Engagement, World Languages and Literatures, The Division of Humanities and Social Sciences, LGBT Resource Center, and the Student Government.
Special thanks to the CSI offices of Institutional Advancement and External Affairs and the Center for the Arts.
Global Kitchen Lecture Series: Around the World in 15 Candies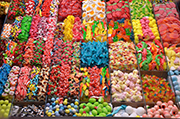 Tuesday, March 6, 2018
2:30pm-4:30pm
Campus Center, Green Dolphin Lounge (1C)
Add to your calendar and tell your friends
Travel just about anywhere on Earth, and you are likely to encounter sweets
So travel with us as we journey around the world through candies and chocolates from Italy, Greece, Spain, Israel, Ukraine, South Africa, Canada, Mexico, Argentina, Peru, Colombia, Indonesia, Korea, China and Japan.
Co-Sponsored by the Center for Global Engagement, Modern Languages Media Center and Phi Beta Delta Honor Society for International Scholars. This event is funded by the Campus Activities Board using Student Activity Fees. This is a PG CLUE Event.
Please visit our Facebook for more information about this event
Celebrate the Lunar New Year
Thursday, February 8, 2018
4:00pm-5:30pm
Building 2A, room 206
Add to your calendar and tell your friends
Each year the Center hosts a special Coffee Hour dedicated to the Lunar New Year. In addition to the regular International Coffee Hours activities, and in cooperation with other centers on campus, we aim to bring a host of Sino-themed activities and food to campus during this signature event including:
Cantonese, Mandarin, and Szechuan food and deserts
Demonstrations of Chinese Calligraphy
Screening of Chinese films
Lectures from Chinese scholars
This celebration is a time to learn about the Chinese language, the culture and civilization, and about the various programs to study abroad in Asia. Join us for refreshments, games, goodie bags, prizes, Tai Chi demonstrations, and traditional music.
CSI Students Celebration of Chinese New Year Is Covered by "The China Press"
Passport Day: Apply On-Campus for a U.S. Passport
For Students, Faculty and Staff (process or renew)

Wednesday, November 15, 2017
10:00am - 3:00pm
Center for Global Engagement
Building 2A, Room 206
Have you ever wanted to travel abroad but don't have a passport? Apply for a passport in one stop. Avoid the long lines at the Post Office and New York Passport Agency. You may also apply for and receive an International Student or Educator Identity Card. This event is for students, faculty, staff, or friends in the community who are U.S. citizens and interested in getting a passport. It will take place in the Center for Global Engagement. For details on the requirements to obtain a passport in general, visit www.travel.state.gov.
Celebrate French Film and Culture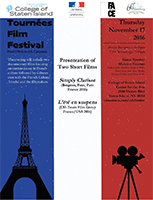 Join us on Thursday, November 17, 2016 for an evening of celebration of French Film and Culture at the Center for the Arts (1P) featuring a screening of two short films followed by a discussion with the French Cultural Attaché and the filmmakers. This is a CC CLUE event. Refreshments will be served.
Reception: 6:00pm
Screenings: 7:00pm
Simply Clarisse – Simply Clarisse is the portrait of a woman living in Tours, France who hid her true self for years—until an important self-awakening. Reading from her autobiographical text, Clarisse recalls the suffering, sadness, and long-held secret that finally led to her personal emancipation. A deeply personal encounter with the film's subject, Simply Clarisse quietly yet powerfully recounts a life in transition.
​L'été en suspens – L'été en suspens is a chronicle of eight New York students abroad in Tours, France. Against the backdrop of July, 2016, social-political themes pervade the group's thoughts, discussions, and their creative art. The result is a cinéma-verité documentary that explores the impact of world events on the psyche of the American filmmakers as well as the French locals they meet.
​​RSVP: 718.982.2100
Register online: eventbrite.com or facebook.com
Global Human Rights Today Colloquium Series
Human Rights Scholarship and Academic Freedom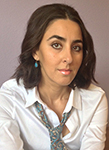 Dr. Delaram Farzaneh
Monday, November 14, 2016
12:15apm - 1:15pm
Building 2N - Room 114
Dr. Delaram Farzaneh is the current Vivian G. Prins Scholar at Risk Fellow at the Center for Human Rights and Global Justice of the New York University School of Law. Dr. Farzaneh will speak about the importance of academic freedom and its invaluable role for human rights scholars. She will also explain the critical role of the Scholars At Risk Network in furthering and supporting these important goals.
This event is sponsor by the Eta Lambda chapter of the Phi Beta Delta Honor Society for International Scholars and Scholar At Risk Network. Call 718-982-2100 for further information. This is a CC CLUE event.
Theatre as a Dynamic Instrument for Change : Syrian Creative Resistance Movement



by Naila Atrach, a well-known educator, theatre director and human rights activist from Syria. She holds an MFA from the High Institute of Dramatic Arts in Bulgaria and has extensive teaching experience.
Tuesday, May 3, 2016
3:00pm-4:00pm
Center for the Arts, Conference Room (1P-116)
GLOBAL EFFORT AND GENDER INITIATIVES
Increasing the Number of Women in UN Peacemaking Operations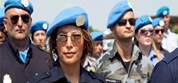 by Dr. Naima Charafi
Training Specialist and Tenured Professor, United Nations
Monday, March 14, 2016
3:00pm-4:00pm
Center for the Arts - Lecture Hall (1P, Room 119)
Meet the CUNY Diplomat-in-Residence
Each year CUNY hosts a Diplomat-in-Residence, who keeps an office at City College but makes visits to all the CUNY campuses to promote careers in foreign service. In the past, we were honored to host the following diplomats to the college:

Diplomat-In-Residence Usha Pitts
Tuesday, November 15 2016
1:15pm-2:00pm
Building 2N-Room 112
Counselor Patricia H.H. Guy

Senior Foreign Service Officer, Thomas Hart Armbruster

Diplomat-in-Residence Robert William Dry
Ambassador Marc M. Wall

International Visitor and Speaker Series
The Center for Global Engagement welcomes delegations, large and small, from around the world to the CSI campus each semester. CSI has partnerships with other universities and international organizations and often will invite campus representatives, faculty, and students to participate in our visitors' on-campus experience.

Le Brothers from 356 Days Project
Gallery Exhibition: Le Brothers from 356 Days Project
September 19 – October 22, 2016
Art Gallery (Building1P-112)
Monday-Thursday, Noon-4:00pm
Saturday, Noon-3:00pm
Opening reception with a performance Le Brothers from Vietnam
September 21, 2016
5:00pm-7:00pm
Building 1P
Panel discussion/artist talk with a poetry reading by Melanie Almeder
September 22, 2016
3:00pm -4:15pm
Building1P-112
Other participants: Le Brothers, Matt Bernico (Ph.D., Communication and Media
Studies, European Graduate School, 2016; author of the catalogue essay)
Other programming in connection with the exhibition will be announced. This is a CLUE event.
Holiday Hospitality Program
The Holiday Hospitality Program is a volunteer-based community involvement program designed to enable international students and scholars to join Staten Island families for a meal during the holiday season. Participants (on both sides) sign up for each holiday individually. There is no long-term commitment, but participants can sign up as often as they like.
We invite members of the CSI community to consider hosting an international student or scholar for this Thanksgiving. If you are interested in opening your home to at least two international students and/or scholars for Thanksgiving, please contact the Volunteer Coordinator and CSI alumna, Debra Santuilli-Barone at literallydeb@aol.com or at 646.765.6531.