Additional Navigation
Close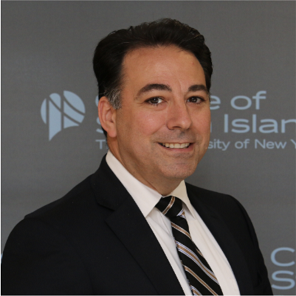 Robert Wallace, Interim Vice President for  the Division of Economic Development and Community Partnerships
Robert Wallace is the President of the College of Staten Island (CSI) Auxiliary Services Corporation and Interim Vice President for CSI's  Division of Economic Development and Community Partnerships.  Robert started with the College in 2017 as Executive Legal Counsel. In 2018, he assumed the added responsibilities of Chief-of-Staff/Deputy to the President. Prior to joining the College, he served as an Assistant Commissioner/Deputy General Counsel at the FDNY for 11 years, overseeing their Bureau of Investigations and Trials and the Bureau of Legal Affairs.  
From 2003 to 2006 Mr. Wallace served as Associate General Counsel at the New York City Department of Homeless Services where he counseled managerial and executive staff on employment matters including EEO, FMLA, and civil service law and was key member of a legal team that ended 22-year court oversight of the City system through attainment of unanimous recommendation from court-appointed Special Master Panel. 
Prior to this appointment he worked as an Assistant District Attorney in the New York County District Attorney's Office from 1997 – 2003 under Robert M. Morgenthau. 
Robert also serves on the New York State Small Business Development Board (SBDC).
He graduated cum laude from Brooklyn Law School where he was a Richardson Merit Scholar, and summa cum laude from Brooklyn College with a BA in Political Science, where he was inducted into Phi Beta Kappa. 
 
---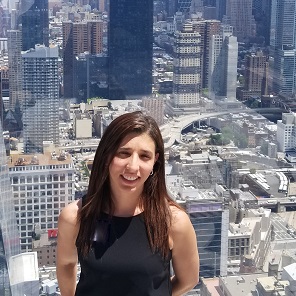 Jasmine Cardona, Executive Director 
Contact Via Email
Contact Via Linked In
Follow @jasmincardona11 on Twitter
Jasmine Cardona was appointed Executive Director of Economic Development and Community Partnerships in 2018.  Prior to her appointment, Jasmine served as the Director of Workforce Development and Innovation, Director of the CSI Technology Incubator, and Director of Administration and Finance.
Jasmine has held positions in professional organizations including, University Economic Development Association (UEDA) Awards for Excellence Committee, Network of Academic Corporate Officers (NACRO) Marketing and Communications Committee and is a member of the Phi Beta Honor Society for International Scholars.  
Jasmine is actively involved in a number of community organizations including YouthWins and the SI Perinatal Network.  She is also the recipient of  the CEANY Outstanding Educator of the Year and the Staten Island Power Woman in Business Award
 
Jasmine holds a BS from the College of Staten Island, CUNY and an MBA from Fairleigh Dickinson University.
---
Contact Us
Frances Yee
Administrative Executive Assistant
718.982.2420
Frances.Yee@csi.cuny.edu
Erma Tacopino
CUNY Administrative Assistant
718.982.2420
Erma.Tacopino@csi.cuny.edu
Nina Long
CUNY College Assistant
718.982.2420
Nina.Long@csi.cuny.edu