Professor
Cate Marvin enjoys introducing her students to the formal innovations and challenges that the writing of poetry, fiction and creative nonfiction offer. A practicing poet, Marvin frequently teaches the writing concentration prerequisite (a "gateway" class, if you will) ENL 267 Craft of Creative Writing will focuses the four major genres. Marvin joined the College of Staten Island in 2003 never looked back. She believes that good writing requires ambition, a lack of self-censorship, deep feeling toward the subject at hand, a drive to communicate clearly to the reader, and a healthy attitude toward the sheer hard work that revision requires. As a writer and professor, she operates under the assumption that no writer can write well without having read widely, avidly and voraciously.
Degrees
BA, Marlboro College
MFA, University of Houston
MFA, University of Iowa
PhD, University of Cincinnati
Scholarship and Publications
Professor Marvin's first book of poems, World's Tallest Disaster, chosen by former U.S. Poet Laureate Robert Pinksy for the 2000 Kathryn A. Morton Prize, was published by Sarabande Books in 2001. In 2002, Marvin was awarded the prestigious Kate Tufts Discovery Award  "for an emerging poet of genuine promise." She later co-edited, with poet Michael Dumanis, the seminal anthology Legitimate Dangers: American Poets of the New Century (Sarabande Books, 2006). Her second collection of poems, Fragment of the Head of Queen (Sarabande, 2007) went on to receive a Whiting Award. IN 2015 she received a Guggenheim Fellowship for her third book, Oracle (Norton, 2015), described as one of the "best books of poetry in 2015" by the New York Times. Her fourth collection, Event Horizon, is forthcoming from Copper Canyon Press in 2022.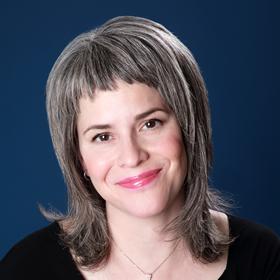 Contact Information
Office: Building 2S Room 129