Assistant Professor
Her research interests focus on political sociology, ethnographies of the state and nationalism, comparative and historical sociology, race and ethnicity, social movements, qualitative methods, and classical, poststructural, postcolonial and feminist theory. Her dissertation explores the relationships between the historical and everyday productions of the state and the construction of oppositional movements and identities in Turkey. She looks into the relationships between past and present through analyzing how the state and movements simultaneously produce and mobilize different forms of history in the making of national and outsider identities. In other work, she has explored the relationships between nature and politics; memory and identity; and analytics of power with a focus on Michel Foucault's work.
Degrees
Ph.D. University of Massachusetts, Amherst
B.A. Bogazici University, Istanbul
Scholarship and Publications
Her research on nationalism and Alevi identity in Turkey was published in Cultural Dynamics (2005, 17:2). She is preparing her dissertation into several journal articles that revolve around the issues of nationalism and outsiders in Turkey, memory and identity, and the role of everyday interpretations of the state in producing movements. She is also working on an article based on her research on Michel Foucault and postcolonial theory.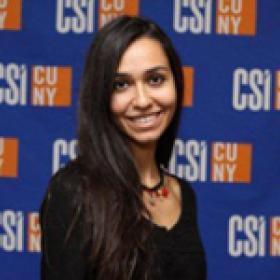 Contact Information
Office: Building 4S Room 226