Associate Professor
In 2015 I joined the English Department at the College of Staten Island, where I teach a range of courses in British literature, Victorian literature, and Queer Studies.
My research focuses on the aesthetics of minor genres, such as notes, fragments, and aphorisms. My first book, Notework: Victorian Literature and Nonlinear Style, was published by Stanford University Press. It argues that the nineteenth-century writer's notebook is best understood as a genre unto itself. Through examinations of the notes of Charles Darwin, Oscar Wilde, Gerard Manley Hopkins, George Gissing, and Vernon Lee, I show how notebooks function as shelters for inconsequential writings that also express utopian social desires. While we tend to read notes as the rudiments of other, more recognizable genres (novels, lyrics, etc&) I suggest that by understanding them as aesthetically distinct we can better describe the attractions and pitfalls of piecemeal literacy. As such they offer a counterpoint to twenty-first century digital reading and writing. I have also started a new project, #barthes: Mythologies of the Fragment, which considers Roland Barthes's lifelong obsession with fragmentary writing (i.e. writing in short bursts of prose) as an aesthetic precursor to social media.
Degrees
PhD English Literature, University of Toronto (2014)
Postdoctoral Fellow, Harvard University (2014-2015)
Scholarship and Publications
Notework: Victorian Literature and Nonlinear Style. Stanford University Press, 2021.
"Notebooks: The Lichtenberg Way." The Unfinished Book. Eds. Alexandra Gillespie and Deidre Lynch. Oxford Twenty-First Century Approaches to Literature. Oxford University Press, 2020.
"Reading Machine Print." Cambridge Critical Concepts: Technology. Ed. Adam Hammond. Cambridge University Press, 2021.
"Hopkins's Notebooks and Microsocial Form." Victorian Literature and Culture. 48:2 (Summer 2020): 455-469.
 
"Wilde at Oxford: A Truce with Facts." Philosophy and Oscar Wilde. Ed. Michael Bennett. Palgrave, 2017: 9-27.
 
"Social Notes: Oscar Wilde, Francis Bacon, and the Medium of Aphorism." Journal of Victorian Culture. 18:4 (December 2013): 453-471.
 
"Oscar Wilde's Notebook on Philosophy." Canadian Journal of Irish Studies. 32.2. (Spring 2013): 21-31.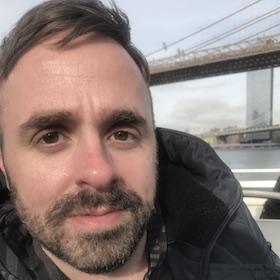 Contact Information
Office: Building 2S Room 127
Office Hours
Tuesday 2:30-4:30 or by appointment