Why Teach Online?
There are many benefits to teaching and learning online. Online courses increase access to education for many students by providing a flexible approach to teaching and learning. Students may learn at their own pace and access course materials off campus. There are many digital technologies that facilitate effective online learning environments.
An Introduction to Teaching Online or Hybrid
Myths About Online Learning
Online learning is about technology - No, it is about people and student learning.
Online learning is fully online - It's not! Students are still in a physical world/context.
Students don't learn as much online as in F2F - The "no significant difference" studies show that modalities aren't the key to learning, objectives, teaching effectiveness, learner commitment, make the difference.
All online courses are the same - No! There are lots of different types of online courses: self-paced, collaborative, cohort-based, project-based, etc.
Online learning is impersonal - No, personal connections can be made online.
Read more about common misconceptions about online courses here:
10 Common Misconceptions About Online Courses by Justin York

What is the difference between online, blended and other delivery formats?
An online course is conducted entirely using a learning management system. The online format is the primary method to deliver the course materials. Students and faculty never meet in the physical classroom.
"Hybrid" or "Blended" are names commonly used to describe courses in which some traditional face-to-face has been replaced by online learning activities making it possible to reduce the amount of time spent in the classroom. Traditional face-to-face instruction is reduced but not eliminated.
A web/technology enhanced courses may have a course website or some instructional activities online, these supplement but do not replace face-to-face coursework. Students continue to meet in the classroom for the standard number of scheduled hours for that course.
CUNY defines modes of instruction on courses as follows:
In-Person: No course assignments and no required activities delivered online.
Web-Enhanced: No scheduled class meetings are replaced, but some of the course content and assignments, as well as required or optional activities, are online.
Partially online: Up to 32% of scheduled class meetings are replaced with online activities or virtual meetings.
Hybrid (Blended): Between 33% and 80% of scheduled class meetings are replaced with online activities or virtual meetings.
Online: More than 80% but less than 100% of scheduled class meetings are replaced with online activities or virtual meetings.
Fully online: 100% of scheduled class meetings are replaced with online activities or virtual meetings. All of the class work, including exams, is online.
Key Differences between Teaching Modalities

Comparing Face-to-Face and Online Teaching: The types of differences between teaching face-to-face and teaching online can be categorized as pedagogical, operational, student related, and the role the instructor takes.
Mostly synchronous interaction, content presented as lectures, hands-on, pencil-and-paper assessments, content can be planned session-by-session
Mostly asynchronous interaction, discussion forums, various means of content presentation, alternative assessments (e.g., collaborative/ research projects, presentations), content must be planned out in advance of development
Held in the same geographic location at the same time—regularly scheduled sessions
Often live in close proximity to campus, schedule allows for classroom sessions
Often working professionals, can be globally dispersed, personal availability can vary widely
Lecturer, sage on the stage that transfers knowledge to students
Facilitator, helps the students construct knowledge by guiding discussions
Source: Comparing Face-to-Face and Online Teaching, Johns Hopkins Engineering for Professionals: http://bit.ly/2DkdCR5
Flexibility in Time and Place
Time and place are key elements to consider when teaching online, hybrid or in a technology enhanced face-to-face course. When teaching online for the first time, you will want to consider how time and place impact your choice of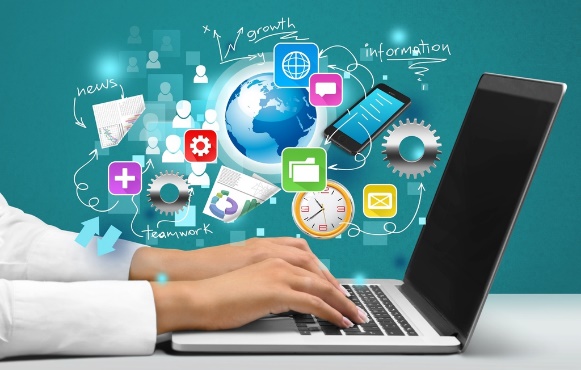 synchronous or asynchronous instructional activities. Extending learning beyond the classroom is not new. Coldeway (1995) shared approaches to using technology to teach at a distance over 25 years ago. Redmond (2011) added to these four approaches to incorporate more recent digital technologies that enable more flexibility, communication and collaboration online. As new technologies emerge so do approaches to teaching and learning online.
Same time, Same place – This is a traditional face-to-face approach where the instructor and learners are in the same geographical location at the same time. Synchronous technology tools such as Blackboard Collaborate or Skype can replicate many of the same F2F elements. Even tools such as online discussion forums can be used at the same time, synchronously in an online or hybrid course.
Different time, Same place – Virtual classroom tools such as discussion forums, wikis, blogs, and journals can bring students together to meet in the same place, but provide flexibility around when they are expected to participate.
Same time, Different place – Consider classroom activities and assessments which must be completed at the same time. Students may work together on a project using a video conferencing tool or take an exam at the same time. They are given the flexibility to complete their work in different geographical locations, but required to work at a specific time.
Different time, Different place – Learners and instructors engage in course activities in different geographic locations and at different times. Homework assignments can also be completed at different times and locations, although they still have a due date. Email is another example of this type of asynchronous interaction. Learners and instructors choose the time and place to participate.
References:
Coldeway, D. (1995). Distance education revisited: An introduction to the issue. In Simonson, M., S. Smaldino & S. Zvacek (Eds.), Teaching and Learning at a Distance (pp. 7). New Jersey, NJ: Prentice-Hall, Inc.
Redmond, P. (2011). From face-to-face teaching to online teaching: Pedagogical transitions. In Proceedings ASCILITE 2011: 28th Annual Conference of the Australasian Society for Computers in Learning in Tertiary Education: Changing Demands, Changing Directions (pp. 1050-1060). Australasian Society for Computers in Learning in Tertiary Education (ASCILITE). https://eprints.usq.edu.au/20400/
Quality Online Instruction
Effective Online Instruction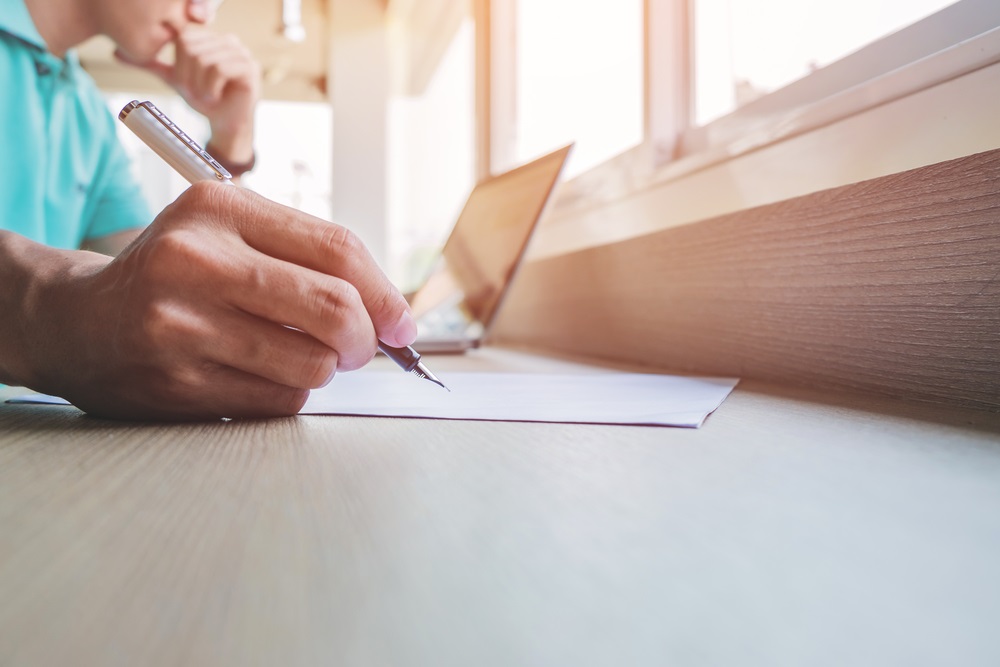 Researchers from Rowan University, Sun and Chen reviewed 47 published studies and research on online teaching and learning since 2008, arguing that effective online instruction is dependent upon:
Well-designed course content, motivated interaction between the instructor and learners, well-prepared and fully-supported instructors
Creation of a sense of online learning community
Rapid advancement of technology
Sun, A., & Chen, X. (2016). Online education and its effective practice: A research review. Journal of Information Technology Education: Research, 15, 157-190. Retrieved from http://www.informingscience.org/Publications/3502
Standards of Quality in Course Design
There are just as many approaches to teaching online as there are teaching in person. There are several standards of quality when it comes to designing and delivering online courses. Chico's Rubric for Online Instruction offers a framework for addressing this question. Quality Matters' is one of the best known, and widely respected since it's rubric covers 8 core components, founded on research in effective online teaching and learning. The eight standards are:
Course Overview and Introduction
Learning Outcomes
Assessments
Instructional Materials
Learning Activities and Learner Interaction
Course Technology
Learner Support
Accessibility and Usability