Additional Navigation
Close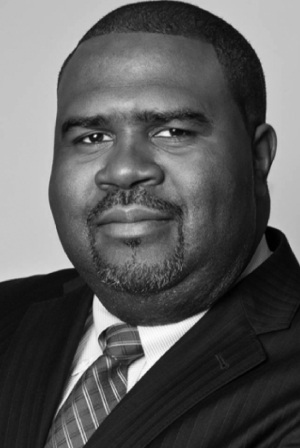 Michel A. Hodge is the Vice President For Student Affairs and Strategic Initiatives at the College of Staten Island (CSI) with the City University of New York (CUNY).  Michel is a Student Affairs and Enrollment Management professional dedicated to increasing student success by supporting initiatives that increase retention and graduation rates. He has over 15 years of comprehensive leadership experience in higher education administration. During his CUNY administrative career, he has served as York College's Executive Director of Enrollment Management and Queensborough Community College's VP for Student Affairs and Enrollment Management. Prior to joining CSI, Michel served as VP of Enrollment Management and Student Affairs at City Tech. He has also served as Dean of Students at QCC and at York as Administrator in charge of the CUNY Aviation Institute at York and Director of the Project Management office. His positions have included experiences with all aspects of leadership, project management, and strategic planning.
Michel has dedicated his career to developing leaders. Since joining CUNY in 2005, Michel has been developing students and staff to be the leaders of tomorrow… leaders who lead with integrity and compassion and are focused on positive outcomes. He is passionate about planning and conducting professional development and leadership programs for mid-level staff and college students on leadership, holistic student supports, customer service, and operational proficiency. In addition, he is a dependable organizational representative who leads with integrity and compassion and has a reputation for working fairly with internal and external constituents.
Michel holds a Doctor of Education degree in Executive Leadership with a research concentration in executive leadership and institutional adaptation in times of crisis. He also holds a Master of Science degree in Organizational Leadership, a Master of Arts degree in Theology, and a Bachelor of Science degree in Aviation Management.