Additional Navigation
Close
Jennifer S. Borrero is the Vice President for Student Affairs and Alumni Engagement at the College of Staten Island (CSI) with The City University of New York (CUNY).  Prior to this role, she served as the Vice President for Student and Enrollment Services for four years at CSI.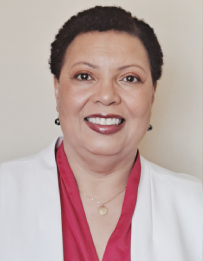 Jennifer has been a part of the CUNY system for more than 20 years.  Before coming to CSI, she served in the CUNY Central Office as the University Dean for Recruitment, Diversity, and Compliance in the Office of Recruitment and Diversity.  In her tenure at CUNY, she has overseen a varied portfolio, including student and employee recruitment, career services, financial aid, enrollment services, as well as diversity and Title IX at both the college and system-wide levels.  
At the College of Staten Island, Jennifer successfully launched an additional instructional location at CSI St. George that now serves over 1,000 students.  She also spearheaded the adoption and rollout of the Common Application to attract more out-of-state students.  Jennifer has procured external funding to support student success.  She is the principal investigator on a $600K grant from New York State to educate the campus and community about drug and alcohol abuse and, in partnership with Academic Affairs, has secured over $450K in competitive grants to improve students' career readiness.
Jennifer holds a Juris Doctor from Creighton University, a Master of Business Administration from Baruch College-CUNY, and a Bachelor of Arts in Political Science from Hampton University.
Jennifer S. Borrero, J.D. 
Vice President for Student Affairs and Alumni Engagement
College of Staten Island-CUNY