Danielle Dimitrov, Esq. (she/her) has been serving the College of Staten Island (CSI) campus community since 2010. In her role as Dean of Students, Danielle is deeply committed to supporting students holistically through a co-curricular lens, to enhance student growth and learning. She works diligently with campus partners to provide help to students along their pathways to success. Danielle has also procured multiple competitive grant awards from philanthropic foundations to assist students in need. 
Additionally, Danielle leads the following multifaceted, campus-wide teams to address a variety of complex student needs and issues, including:  
Prior to joining the Student Affairs team, Danielle was CSI's Chief Diversity Officer, Title IX Coordinator, and 504/ADA Coordinator for nearly eight years. Danielle also worked with campus, University, community partners, and elected officials to secure hundreds of thousands of dollars in capital projects and programmatic funding for CSI. She was a member of the inaugural cohort of the Diversifying CUNY's Leadership: A CUNY-Harvard Consortium program.  Additionally, Danielle is the Vice President of the CSI Auxiliary Services Corporation Board of Directors whose mission is to provide services throughout the campus, and has been on the board since 2017.  
Danielle holds a J.D. degree (Cum Laude) from The University at Buffalo Law School (SUNY), an M.A. in Health Education from New York University, and a B.A. in Psychology (Summa Cum Laude) from the University of Tennessee, Knoxville. Before dedicating her career to the field of higher education, and while she was a law school student, Danielle interned with HIV/AIDS organizations in Manhattan and Cape Town, South Africa. Prior to attending law school, Ms. Dimitrov was a health educator who focused primarily on women's health as a senior writer/editor for Planned Parenthood Federation of America. During this time she was also an adjunct faculty member at LaGuardia Community College. Danielle is licensed by the New York State Bar and is an active member of NASPA, the leading Student Affairs Administrators in Higher Education national organization.
Contact Information
Danielle Dimitrov, Esq.
Dean of Students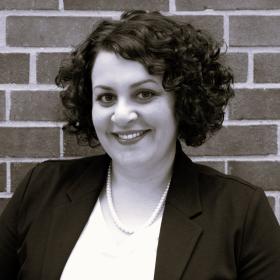 Building 1A-401A
Email Danielle Dimitrov, Esq.