Department overview
The Department of Social Work offers a Bachelor of Science in Social Work (BSSW) degree, which prepares students for entry level generalist urban practice and provides a local and global context for understanding and addressing the experiences of people and societies. The department also offers a unique Master of Social Work (MSW) degree, which focuses on generalist practice in the first year and on disability studies in the concentration year.

The BSSW and the MSW Social Work programs are accredited by the Council on Social Work Education (CSWE).
Positions for BSSW Graduates
Caregiver Education Specialist
Crisis Intervention – Social Worker
Waiver Service Provider
Case Coordinator
Activist
Patient Navigator
Quality Improvement Coordinator
Counselor
Disability Coordinator
Nursing Home - Social Worker
Family Foster Care - Social Worker

Positions for MSW Graduates
Case Coordinator
Program Coordinator
Youth Training and Development Coordinator
Addiction Treatment Counselor
Trainer Consultant
Hospital Social Work
Counselor/Mediator
Family Therapist
Senior Crisis Services Coordinator
Care Management Specialist
Fee-for-Service Social Worker
School Social Worker
Programs in this department
Catalog
Program Sites
Faculty & Staff
Faculty are developing and disseminating cutting edge research in the areas of gerontology, disability studies both in the U.S. and internationally, alcohol and drug problems, feminist theory, critical multiculturalism, environmental sustainability, healthcare for children and adults with disabilities, and the social inclusion of children with developmental disabilities. Faculty are also studying social work education, drawing upon research about social constructionism to inform and guide transformative social work practices.
Full Time Faculty
Staff
Constance Stafford
Pasindu Seneviratne
Ilyssa Silfen
Adjunct Faculty
Anjail Ameen-Rice
Hal Angel
Maryann Clark
Craig Cosenza
Victoria Fossella
Anthony Georges
Linda Inwood
Patricia Iovine
Janice Lee
Gigi Lipman
Jason Maniscalco
Shari Richardson
Constance Stafford
Lauren Beth Tacconi
Nathalie Joanne Weeks
Phi Alpha - National Social Work Honor Society
To be considered for membership in the Tau Omega Chapter of Phi Alpha, the Social Work Honor Society, Undergraduate students must be in their senior year of the social work program at CSI. They must have an overall GPA of 3.0 and a Social Work GPA of 3.25. Graduate students must have a minimum of 12 credit hours and an overall GPA of 3.5
Social Work Facilities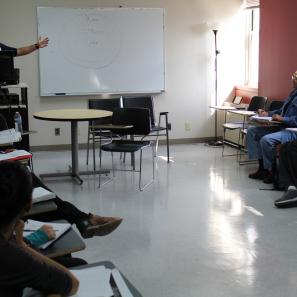 Classroom
Our department has its own classroom within the Department of Social Work suite. It is a media-equipped classroom, which enhances student learning.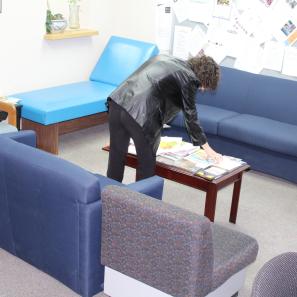 Student Lounge
Our department's student lounge is open to all BSSW and MSW students. It serves as a space for students to study, socialize, and organize.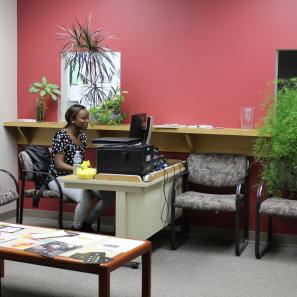 Main Lobby
Seating area for students and visitors
Other programs you may be interested in
Other Programs You Might Be Interested In