Professor
Edward D. Miller graduated with a doctorate from the Department of Performance Studies at the Tisch School of the Arts/NYU in 1998 and he was hired as an adjunct professor in the Department of Performing and Creative Arts in 1996. He is a founding member of the Department of Media Culture and served as Chair and then as Coordinator of its MA Program in Cinema and Media Studies. He is a former fellow at the Center for the Humanities and the Center for Place, Culture and Politics. Currently he is the Acting Coordinator of the Film Studies Certificate Program at the Graduate Center as well as Co-Curator of the Gallery of the College of Staten Island. 
Degrees
BA, University of Massachusetts
MA, New York University
PhD, New York University
Scholarship and Publications
Professor Miller is the author of Emergency Broadcasting and 1930s American Radio (2002) and Tomboys, Pretty Boys, and Outspoken Women: The Media Revolution of 1973 (2012). He has published numerous reviews and analyses of screen and audio culture in scholarly journals, edited books, and other publications as well as poetry and creative nonfiction for many literary journals. He is currently a Contributing Editorial Associate for Coldnoon: International Journal of Travel Writing and Travelling Cultures where he contributes a column entitled "Parallel Lines and Level Junctions."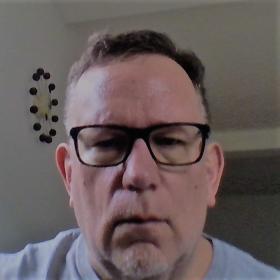 Contact Information
Office: Building 1P Room 226B