Professor - Director of College Honors Programs
Gerry Milligan's research interests are Italian Renaissance literature, gender studies and women writers of late-medieval/Renaissance Europe. In addition to his classes on Italian language, he teaches courses on Medieval and Renaissance literature and culture. He encourages students to investigate literature as productions of cultures that are distant in time, yet have informed contemporary life in interesting and unexpected ways. Professor Milligan often focuses on social histories of the past in tandem with literary representations in order to question our assumptions of pre-modern life. Students have specifically enjoyed his teaching modules on cosmetics, Renaissance dress, and sexuality. Taking advantage of New York's cultural richness, he organizes trips to the Cloisters Museum, the Frick collection, and Italian cinema events. Additionally, he encourages students to travel beyond New York, especially to study abroad programs in Italy. He leads a summer section of SLS 302 in Florence, Italy that focuses on Medieval and Renaissance Culture in Italy. Students visit local historical sites and museums and then enjoy classroom time to discuss the literary masterpieces of the period. Because many of the students are aspiring teachers, the class also visits a pre-school that is organized using the "Reggio" method. While he was a student himself, Professor Milligan participated in several study-abroad programs in both Italy and France and then later went to work in Italy as a coordinator for several universities' programs. He has been an active participator in the development and continuation of CSI's Italian studies scholarship fund; which has sent several deserving students to Italy.
Degrees
BA, University of Tennessee
MA, University of Wisconsin
PhD, University of Wisconsin
Scholarship and Publications
Professor Milligan was a fellow at Harvard's University Center for Italian Renaissance Studies at the Villa I Tatti in Florence, Italy (2007-08). 
Select publications include:
Books:
Moral Combat: Women, Gender, and War. Toronto: University of Toronto Press, 2018. (MLA Scaglione Award for Manuscript in Italian Studies- Honorable Mention)
The Poetics of Masculinity in Early Modern Italy and Spain. Eds. Gerry Milligan and Jane Tylus. Toronto: Center for Reformation and Renaissance Studies, 2010.
Articles and Chapters:
"Aesthetics, Dress, and Militant Masculinity in the Courtier." In Sex, Gender, and Sexuality in Renaissance Italy. Eds. Jacqueline Murray and Nicholas Terpstra. London: Routledge, Forthcoming 2019. 
"Unmaking the Armed Maiden: The Poetic Debate of the Warrior Woman in Tasso." In Innovation in the Italian Counter Reformation. Eds. Shannon McHugh and Anna Wainwright. Newark, DE: University of Delaware Press, Forthcoming 2018.
"Literary Representations" in A Cultural History of Fashion and Dress- The Renaissance: 1450-1650. Ed. Elizabeth Currie. London: Bloomsbury, 2017. Pp. 175-192.
"Proving Masculinity before God and Women: Laura Terracina and Chiara Matraini Writing War in the Renaissance" in The Poetics of Masculinity in Early Modern Italy and Spain (Toronto: Center for Reformation and Renaissance Studies, 2010)
"Unlikely Heroines in Lucrezia Tornabuoni's Storie sacre." Italica 87:4, 2010
"Behaving Like a Man: Masculinity and Masquerade in Gli ingannati." Forum Italicum 41, 1 (2007): Pp.23-42.
"The Politics of Effeminacy in Il cortegiano" Italica 83, 3-4 (2006): Pp. 345-366. 
"Masculinity and Machiavelli: How to avoid effeminacy, perform manliness and be wary of the author" in Seeking Real Truths: Multidisciplinary Perspectives on Machiavelli. Eds. Patricia Vilches and Gerald Seaman. Boston: Brill Academic Press, 2007. Pp. 149-172.
Last updated 9.27.2018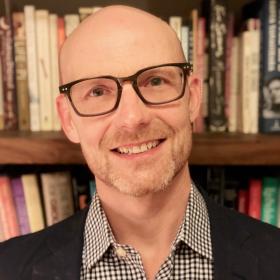 Contact Information
Office: Building 2S Room 109