Professor
Dr. Phillips' laboratory is interested in the molecular mechanisms underlying the development of synaptic connectivity. In particular, he is interested in proteins that mediate pre-to-postsynaptic interaction. He is currently studying the function and intracellular trafficking of the clustered protocadherin family. The protocadherins resemble classical cadherin adhesion molecules but increasing evidence suggests they have very different effects on cellular interaction in the nervous system. It was recently shown that protocadherins could actually be "anti-adhesive" molecules in certain cell types. His studies indicate that the mechanism of anti-adhesion likely involves protocadherin trafficking in the endolysosome system. These topics are explored using a combination of electron and light microscopy as well as molecular cell biology techniques.
Degrees
PhD, The Scripps Research Institute
BA, University of California San Diego
Scholarship and Publications
Selected publications
Khaing, Z.Z., Fidler, L., Nandy, N., and Phillips, G.R. (2006)  Structural stabilization of CNS synapses during postnatal development in rat cortex. J. Neurochem.  98:471-80.
Fernández-Monreal, M., Kang, S., and Phillips, G.R. (2009) Gamma-protocadherin homophilic interaction and intracellular trafficking is controlled by the cytoplasmic domain in neurons.  Mol Cell Neurosci.  40: 344-53.
Hanson, H.H., Kang, S., Fernández-Monreal, M., Yildirim, M., Lee, R., Suyama, K., Hazan, R.B., and Phillips, G. R.  (2010) LC3-dependent intracellular membrane tubules induced by gamma-protocadherins A3 and B2:  A role for intraluminal interactions.  J Biol Chem.  285:20982-20992.
Reilly, J.E., Hanson, H.H., and Phillips, G.R.  (2011) Persistence of excitatory shaft synapses adjacent to newly emerged dendritic protrusions.  Mol Cell Neurosci. 48:129-36.
O'Leary R., Reilly, J.E., Hanson H.H., Kang S., Lou N., and Phillips, G.R. (2011) A variable cytoplasmic domain segment is necessary for gamma-protocadherin trafficking and tubulation in the endosome/lysosome pathway. Mol Biol Cell. 22:4362-72.
Wong, E., Bejarano, E., Rakshit, M., Lee, K., Hanson, H.H., Zaarur, N., Phillips, G.R., Sherman, M.Y., and Cuervo, A.M.  (2013)  Molecular determinants of selective clearance of protein inclusions by autophagy. Nat. Comm. 3: 1240.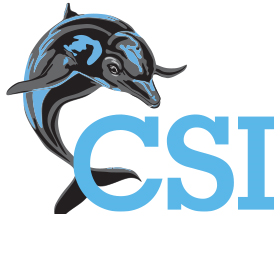 Contact Information
Office: Building 6S Room 139