Assistant Professor
Dr. Berteau is an educator and researcher with experience in Biomechanics, Biomedical Engineering and Clinical sciences. Dr. Berteau is interested in bones, their biology and mechanical behavior, and their role as pathology biomarkers. His training in Biomechanics and Biomedical Engineering complement his clinical skills in Rehabilitation, and extend them into both Biomaterial and Orthopedic sciences.
BerteauLab team includes biomedical engineers and clinicians who collaborate closely with mathematicians, mechanical engineers and imaging specialists. Alumni of the team have been awarded of scientific prizes such as the Student Prize at the European Calcified Tissue Society Conference 2017 in Austria and the Travel Award at the Society of Biomechanics Conference 2017 in France.
Degrees
Dipl. Physical Therapy, University of Montpellier, France
MSc Biomechanics, Aix-Marseille University, France
PhD Biomechanics, Aix-Marseille University, France
Post Doc Mechanical and Biomedical Engineering, Hamburg University of Technology, Germany
Post Doc Mechanical and Industrial Engineering, Northeastern University, USA
Scholarship and Publications
5 Selected Publications
Ratio between mature and immature enzymatic cross-links correlates with post-yield cortical bone behavior: An insight into greenstick fractures of the child fibula. Berteau JP, Gineyts E, Pithioux M, Baron C, Boivin G, Lasaygues P, Chabrand P, Follet H. Bone. 2015 Oct;79:190-5. doi: 10.1016/j.bone.2015.05.045. Epub 2015 Jun 14.
Permeability and shear modulus of articular cartilage in growing mice. Berteau JP, Oyen M, Shefelbine SJ.Biomech Model Mechanobiol. 2016 Feb;15(1):205-12. doi: 10.1007/s10237-015-0671-3. Epub 2015 Apr 7.
In vitro ultrasonic and mechanic characterization of the modulus of elasticity of children cortical bone. Berteau JP, Baron C, Pithioux M, Launay F, Chabrand P, Lasaygues P.
Ultrasonics. 2014 Jul;54(5):1270-6. doi: 10.1016/j.ultras.2013.09.014. Epub 2013 Sep 24.
Morphological and biomechanical analyses of the subchondral mineralized zone in human sacral facet joints: Application to improved diagnosis of osteoarthritis.
Berteau JP, Mielke G, Morlock MM, Huber G. Clin Anat. 2015 May ;28(4):538-44. doi: 10.1002/ca.22519. Epub 2015 Feb 26.
Computed tomography, histological and ultrasonic measurements of adolescent scoliotic rib hump geometrical and material properties. Berteau JP, Pithioux M, Follet H, Guivier-Curien C, Lasaygues P, Chabrand P. J Biomech. 2012 Sep 21;45(14):2467-71. doi: 10.1016/j.jbiomech.2012.07.002. Epub 2012 Aug 1.
Full list of publications indexed in PubMed available at:
https://www.ncbi.nlm.nih.gov/pubmed/?term=Berteau%20JP%5BAuthor%5D&…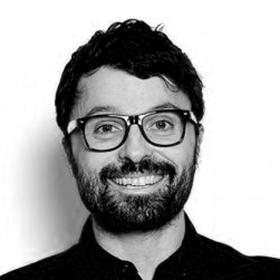 Contact Information
Office: Building 5N Room 202