Doctoral Lecturer
Dr.  Cohen loves to teach Chemistry and Biochemistry. Her long-term goal is to  assist in the development of future generations of scientists, medical  professionals, and teachers. Dr. Cohen has been teaching Chemistry and Biochemistry for over 15 years. Her other interest  is scientific research which has led her to study many topics including  protein structure determination, HIV-1 vaccine development, and the role of tau  in the development of neurodegenerative diseases.
Degrees
Ph.D. Biochemistry, The Graduate Center at the City University of New York
M.S. Molecular Biology, University at Albany, State University of New York
B.S. Biology, Binghamton University, State University of New York
Scholarship and Publications
Candia RF, Cohen LS, Morozova V, Corbo C and Alonso AD. Importin-Mediated Pathological Tau Nuclear Translocation Causes Disruption of the Nuclear Lamina, TDP-43 Mislocalization and Cell Death. 2022 Front. Mol. Neurosci. 15:888420. doi: 10.3389/fnmol.2022.888420.
Moseri A, Akabayov SR, Cohen LS, Naider F, Anglister J. Multiple binding modes of an N-terminal CCR5-peptide in complex with HIV-1 gp120. FEBS J. 2021 Dec 17. doi: 10.1111/febs.16328. Online ahead of print.PMID: 34921512
Schroder RV, Cohen LS, Wang P, Arizala JD, Poget SF. Expression, Purification and Refolding of a Human NaV1.7 Voltage Sensing Domain with Native-like Toxin Binding Properties. Toxins (Basel). 2021 Oct 12;13 (10):722. doi: 10.3390/toxins13100722. PMID: 34679015
Kumar S, Akabayov SR, Kessler N, Cohen LS, Solanki J, Naider F, Kay LE and Anglister J. The methyl
13C-Edited/13C-filtered transferred NOE for studying protein interactions with short linear motifs. J Biomol NMR. 2020 Dec;74(12):681-693. doi: 10.1007/s10858-020-00340-y. Epub 2020 Sep 30.
Kessler N, Akabayov SR, Moseri A, Cohen LS, Sakhapov D, Bolton D, Fridman B, Kay LE, Naider F, Anglister J. Allovalency observed by transferred-NOE: Interactions of sulfated tyrosine residues in the N-terminal segment of CCR5 with the CCL5 chemokine. FEBS J. 2020 Aug 19;. doi: 10.1111/febs.15503. PubMed PMID: 32814359.
Morozova, V, Cohen LS, Makki AE-H, Shur A, Pilar G, Alonso AD. Normal & Pathological Tau Uptake Mediated by M1/M3 Muscarinic Receptors Promotes Opposite Neuronal Changes. Front Cell Neurosci. 2019. In press. DOI: 10.3389/fncel.2019.00403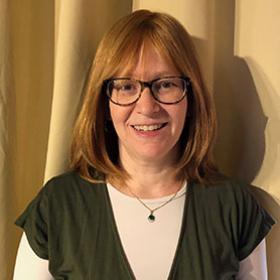 Contact Information
Office: Building 6S Room 226
Office Hours
Monday 9am-10am
Wednesday 12pm-1pm