Professor/Writing Program Director
Mary Boland is a Full Professor in Composition and Rhetoric, and has directed CSI's Writing Program since 2019.  
Across her career, she has been strongly concerned with the institutional treatment of Writing Programs and the faculty who work in them.  Her research has shown how the location of First Year Writing in G.E. programs, where it is typically defined as a foundational skill, has served to curtail a rich, conceptual subject matter, and justified the denial of academic freedom and professional working conditions for those who teach writing. These concerns now guide her work as Writing Program Director and she actively seeks the means to include Writing Program faculty in professional and programmatic development activities that encourage shared ownership of the curriculum, and a collective theoretical appreciation of the subject of writing and its pedagogies. Recent grant-funded Writing Program projects inclusive of full- and part-time faculty have involved the development of a six hour, three unit corequisite English 111P to replace non-credited developmental classes, the development of OER English 111 and 151 curricula, and the sponsorship of a nine week reading group to investigate the scholarly literature on antiracist writing pedagogies. 
Mary's interests as a Writing Program Director also extend out to the larger university.  Recognizing that literacies are plural, located within communities of practice, and developed through immersive, supported experiences, she is an advocate for the importance developing a university-wide culture of literacy that includes writing across the four year curriculum and in the disciplines.
As an instructor, Mary believes that writing can and should figure as an important means of empowerment for students, from first year to graduate levels, and she promotes agency, inquiry, rhetorical attention, and self-reflection in all her classes.  Over the years, these classes have included various permutations of first year writing, writing in the public sphere, literacy studies, nature and environmental writing, analysis of non-fiction writing, English for the secondary classroom, law, language and society, contemporary composition and discourse theory, the teaching of writing, writing across the curriculum and in the disciplines, and perspectives on research in English Studies.
In addition to academic freedom and the subject of composition, Mary's scholarly interests include the historical interplay among constitutional, eugenic, and feminist discourses as they contributed to the development of 14th Amendment rights across the 20th Century.   
Mary currently serves as co-chair for the CUNY Writing Discipline Council.
Degrees
PhD in English (Composition and Rhetoric), University of Rochester
MA in English (Composition and Rhetoric), University of Rochester
JD, Duke University School of Law
BA in Literature and Rhetoric, State University of New York, Binghamton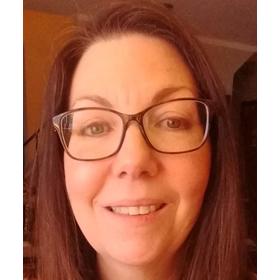 Contact Information
Office: Building 2S Room 228