Doctoral Lecturer/ Scientist/ Criminologist
Degrees
Ph.D. in Molecular, Cellular, Developmental Biology, CUNY Graduate Center
M.A. in Criminal Justice and Human Rights, Georgian Court University
M. Phil. in Molecular Biological Sciences, CUNY Graduate Center
M. A. in Biological Sciences, CUNY Hunter College
M. S. Ed. in Adolescent Education in Biology, CUNY College of Staten Island
Scholarship and Publications
Diotti, R., Esposito, M., & Shen, C. H. (2021). Telomeric and Sub-Telomeric Structure and Implications in Fungal Opportunistic Pathogens. Microorganisms, 9(7), 1405-1424.
Esposito, M. and King, A. (2021) New York City: COVID-19 Quarantine and Crime. Journal of Criminal Psychology. 11 (3), 203-221.
Esposito, M., Sherr, G. L., Esposito, A., Kaluski, G., Ellington, F., & Shen, C. H. (2020). Accumulation of unacetylatable Snf2p at the INO1 promoter is detrimental to remodeler recycling supply for CUP1 induction. PloS one, 15(3), e0230572.
Esposito, M. M., & Sherr, G. L. (2019). Epigenetic Modifications in Alzheimer's Neuropathology and Therapeutics. Frontiers in neuroscience, 13, 476.
Esposito, M. M. (2016). The Implications of Chromatin Remodelers' Acetylation in INO1 Activation. Academic Works.
Esposito, M., Konarzewska, P., Shen, C.-H. (2012). INO1 induction requires chromatin remodelers Ino80p and Snf2p but not the histone acetylases. Biochemical and Biophysical Research Communications, 418(3), 483-488.
Esposito, M., Konarzewska, P., Odeyale, O., and Shen, C.-H. (2009). Gene-wide histone acetylation at the yeast INO1 promoter requires the transcriptional activator Ino2p. Biochemical and Biophysical Research Communications, 391(2), 1285-90.
Xing, C., Liu, T., Zheng, J., Ng, J., Esposito, M., & Hu, Q. (2009). Rh(I)/diene-catalyzed addition reactions of aryl/alkenylboronic acids with aldehydes. Tetrahedron Letters: International Organ for the Rapid Publication of Preliminary Communications in Organic Chemistry, 50(35), 4953-4957.
Research
Research interests/specialties include Molecular Genetics, Medical Microbiology, and Environmental Science, as well as Criminal Justice and Human Rights.
Research Collaborations include work with NJCU, Wagner College, and Georgian Court University.
The LSAMP (NYC Louis Stokes Alliance for Minority Participation) research program is an NSF grant funded program dedicated to encouraging and increasing women and underrepresented minority student participation in STEM (Science, Technology, Engineering, and Mathematics) research. 
Courses Taught
Molecular Foundations Cell Function Lecture (General Bio/Anatomy/Physiology)
Principles of Biology Lecture
General Biology Part I Laboratory
General Biology Part II Lecture
Genetics Lecture
Genetics Laboratory
Microbiology Lecture
Microbiology Laboratory
Molecular Biology Lecture
Molecular Biology Laboratory
Clinical Nursing Microbiology Lecture
Clinical Nursing Microbiology Laboratory
Cell Biology Laboratory
Graduate Molecular Genetics Lecture
Graduate Molecular Genetics Laboratory
Macaulay Honors Science and Technology Seminar Lecture
Online Microbiology Lecture and Online Microbiology Laboratory
Online Advanced Ecological Microbiology Lecture and Laboratory
Advanced (Environmental/Ecological) Microbiology Lecture
Advanced (Environmental/Ecological) Microbiology Laboratory
Medical Microbiology Lecture
Medical Microbiology Laboratory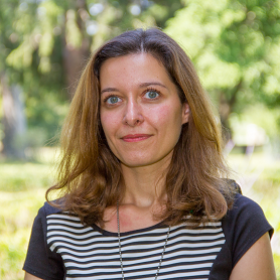 Contact Information
Office: Building 6S Room 143
Office Hours