Associate Professor
Dr. Rosanne Carlo is an Associate Professor specializing in rhetoric and composition at CSI. Her research interests include rhetorical theory, ethos and voice, material rhetorics, and place-based writing. Her research specifically explores the ways people understand their character development through objects and places. She primarily interested in how our surroundings (material, natural, cultural) help construct and inform ethos (character). In her writing, she works to examine how people become emotionally invested in their geographic spaces.
In her classroom pedagogy, Rosanne values the blending of personal and academic writing. Her classroom focuses on developing student voices through peer review and workshops. She enjoys teaching a range of classes at CSI from first-year writing to MA classes in the teaching of writing. 
Rosanne is the Program Coordinator of the MA in English Program and also co-directs the Writing Across the Curriculum (WAC) Program at CSI. 
 
Degrees
PhD in Rhetoric, Composition, and the Teaching of English, University of Arizona
MA in Rhetoric, Composition, and the Teaching of English, University of Arizona
BA in English, Eastern Connecticut State University
Scholarship and Publications
Book:
Carlo, Rosanne. Transforming Ethos: Place and the Material in Rhetoric and Writing. Utah State UP, 2020.
https://upcolorado.com/utah-state-university-press/item/3866-transforming-ethos
Recent Publications:
Baez, Elizabeth and Rosanne Carlo. "Encouraging Student Voices: Toward a Voice-Based and Antiracist Culture from the MA Program to Basic Writing." Journal of Basic Writing. vol. 4, no. 1, 2021, pp. 60-87.
Carlo, Rosanne. "Transforming Rhetoric: Opening Doors Material and Place-Based Writings." Intraspection. vol. 1 (2018): 13-26.
Carlo, Rosanne. "Getting Centered: A Meditation on Creating Pottery and Teaching Writing." Journal for  the Assembly on the Expanded Perspectives on Learning (JAEPL).
vol. 22 no. 1 (Winter 2016-2017). 92-101. 
Carlo, Rosanne. "Countering Institutional Success Stories: Outlaw Emotions in the Literacy Narrative." Composition Forum. Special Issue: Emotions in Composition. Ed. Lance Langdon. no.34 (Summer 2016) Web. http://compositionforum.com/issue/34/countering.php
Carlo, Rosanne. "Keyword Essay: Place-Based Literacies."  Community Literacy Journal. vol. 10 no.    2 (2016): 45-56.  
Carlo, Rosanne. "Entering Grey Gardens: Exploring Queer Identifications with the Beales." The Writing Instructor. Special Issue: Queer and Now. Ed. Aneil Rallin, Rob Koch, and Trixie Smith. (2015):  http://parlormultimedia.com/twitest/carlo-2015-03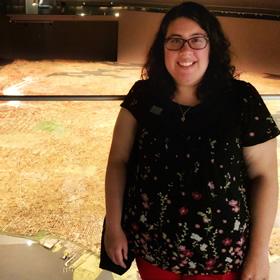 Contact Information
Office: Building 2S Room 222