Additional Navigation
Close

One of the hallmarks of the Spring semester at CSI has always been the Undergraduate Conference on Research, Scholarship, and Performance – traditionally, the Center for the Arts has been filled with the excitement of students and mentors sharing the extraordinary projects they have worked on together. For this year's event, we are delighted to offer a virtual platform for research/poster presentations along with live, in-person* artistic performances.
*In-person format subject to change.
Performing & Creative Arts Exhibitions and Performances
Center for the Arts
April 28th, 2022
Image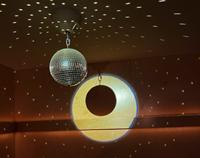 Lorianna Fernandez, Untitled, Color Photograph for URC Student Exhibition
8 on Victory. Part-time faculty exhibition
The Art Gallery, 1P-112 | Artist's reception 4-6 p.m.
Outpourings and Offerings. URC Student Art Exhibition
Student Art Gallery, 1P-118B | Closing reception 2:30 – 4:20 p.m.
Live Performances by the Music Program's outstanding
student soloists, the CSI Jazz Ensembles, and the CSI Guitar Ensemble
Recital Hall, 1P-120, 2:30-4:25 p.m.
Fragments of Beauty: Scenes from Student Work in the
Drama Program | The Lab Theatre 1P-110, 2:30 – 3:00 p.m.
Important Dates to Remember:
March 14, 2022 - Application/Abstract Submission Deadline
April 14, 2022 - Final Poster Submission Deadline
Workshops and Assistance:
March 3, 2022 /2:30-3:30pm – Abstract Prep and Review: Drop-In Assistance
April 5, 2022 / 2:30-3:30pm – Creating an Effective Poster: Workshop
April 7, 2022 / 2:30-3:30pm – Poster Prep: Drop-In Assistance
April 11, 2022 / 2:30-3:30pm – Poster Prep: Drop-In Assistance
 
---
The upcoming annual conference on research, scholarship, and performance marks our twenty-first year! This event highlights scholarly and creative projects by students majoring in all disciplines, showcasing academic excellence through student-faculty collaboration, offering a rewarding and educational experience for all.
The conference is open to the entire campus community and friends of the College. Students are especially encouraged to attend – this is a great opportunity to discover, cultivate and inspire new ideas and interests.
The major goals of the conference are:
Recognition of undergraduate research and creative work as highly valued teaching and learning experiences at the College.
Celebration of academic excellence.
Promotion of student-faculty collaboration and interaction in all aspects of teaching/learning.
---
Disclaimer and Affirmation
I understand that this event will be recorded. I hereby grant the College of Staten Island and The City University of New York (CUNY) permission to use my name, the name of the educational program in which I am enrolled, and my photograph, video or any recording of me taken on for any purpose that CUNY may deem appropriate, including without limitation educational uses, promotion and publicity of CUNY and its programs and activities, in perpetuity in in-house publications as well as in all other media, whether now known or later developed. I waive any right to inspect and approve such use. I agree to hold harmless CUNY from any liability that may arise from such use of my name, educational program and/or likeness.
---
If you are unable to provide consent and have questions or concerns, please contact email UGConference@csi.cuny.edu.
---