Macaulay CSI Alumnis discusses health issues in The Washington Post. More....
Welcome Macaulay Alumni and friends!
We hope you use this website to reconnect with old friends, find out what's new at Macaulay/CSI, and stay involved with the Macaulay Honors College.
What's New at Macaulay/CSI?
CSI students are involved in research, internships, and study abroad.
Where have our graduates been accepted?
Upon graduation our students are accepted to many professional and graduate schools, as well as to professional positions within their fields of study. Macaulay employment and graduate or professional school acceptances.
Elisa Csorba, Disney Professional Intern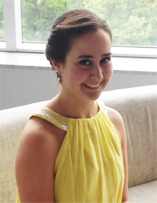 As Elisa Csorba '16 is a self-proclaimed "Disney fanatic," it should come as no surprise that on the day after graduation, the Macaulay Honors College (MHC) graduate boarded a train to Florida to pursue a career at the Walt Disney Company.
Now living her dream, Csorba has secured a position as a Disney Professional Intern in the Customer Relationship Management Marketing department for Walt Disney Parks and Resorts in Orlando.
"I was able to accept this position confidently, thanks to my education and research experience at CSI," said the Fontbonne Hall Academy, Bay Ridge, Brooklyn graduate, who worked with Dr. Jonathan Peters and Dr. Michael Kress at CSI, "learning more about the world of data than I ever could have imagined possible." More >>
---
Naomi Edwards, Brooklyn Law School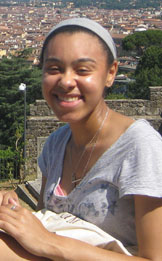 College of Staten Island (CSI) alumna Naomi Edwards '16 is no stranger to scholarships. The Macaulay Honors College (MHC) graduate has received a scholarship to attend Brooklyn Law School, where she will begin in the fall. While at CSI, the lifelong Livingston resident was also the recipient of both the Macaulay Honors College Scholarship and the CSI Valedictorian/ Salutatorian Scholarship, as she was the Salutatorian of her high school's graduating class.
Edwards claims that her key to success is to "stay focused, and don't overload yourself. Successful students know what they're capable of and try to be self-aware." More >>
---
Jasmine Calle, Cornell University Veterinary School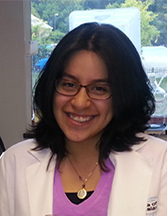 "Keep yourself busy, but remember to enjoy the ride." This is the advice from College of Staten Island alumna Jasmine Calle '16 who redefines the term "busy." The Macaulay Honors College (MHC) graduate, who spent her college years feverishly conducting research, participating in student activities, and volunteering in the community, has been accepted to Cornell University. Calle will begin at the University this fall to pursue a degree in veterinary medicine.
"Conducting research has been an adventure. As soon as I started working in the lab, I knew that research was something I wanted to incorporate into my career" proclaimed the St. John Villa Academy high school graduate, who is happy to be able to combine her love of research and her passion for animals into a career path. More >>
---
Tyler Franco, Port Authority of NY&NJ Engineer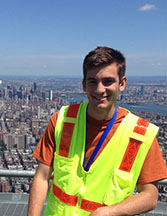 As Tyler Franco '16 stood at the lectern at the 2016 Honors Convocation, he told himself to "just enjoy this moment because it's not every day that you get to do something like this!"
Franco, a Macaulay Honors College graduate, delivered a moving speech at Tuesday evening's ceremony in the Center for the Arts that was not without some humor.
"When I was first told that I was salutatorian and would be speaking to you all today, I was thrilled. After all, what's better than an extra homework assignment during finals, and then getting to read it in front of hundreds of people?" More >>
---
Hosea Mak, SUNY College of Environmental Science and Forestry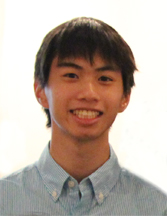 Hosea Mak '15, graduated with a BS in Chemistry and will be pursuing a Masters degree in Environmental Chemistry at the SUNY College of Environmental Science and Forestry. Hosea attributes much of his career decision to his study abroad experiences. While an undergraduate student, he was selected to be a CSI Exchange Ambassador to Hong Kong for one semester. During the semester abroad, he focused on the study of alternative fuel sources. He also traveled to the Dominican Republic where he took courses in public and environmental health issues related to water, and had the opportunity to interact with marginalized communities there.
During his sophomore year, Hosea was a member of the winning UNICEF Challenge team, a competition designed for students to implement ideas to counteract global issues. Under the guidance of CSI's Dr. Alan Lyons, his team developed a cost-friendly photocatalytic film for water purification to reduce the prevalence of water-borne diseases such as cholera.
Hosea's Macaulay experience was greatly enhanced by access to the Opportunities Fund, which covered much of the cost of his study abroad programs, and the convenience of speaking to Macaulay advisers when planning the next steps in his life.
---
Tzivya Weiss, SUNY Downstate Medical School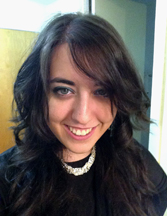 Tzivya Weiss '14, graduated summa cum laude from Macaulay Honors College at the College of Staten Island with a B.A. in Political Science and minors in Biochemistry and Chemistry, and has been accepted to SUNY Downstate Medical School.
"The support offered by the Macaulay Honors College community helped me gain multiple academic achievements during my time as an undergraduate student," states Tzivya.
Tzivya began research in cervical cancer medicinal drug development the summer after her first year. She was supported by Dr. Morton Kleiner, Chairman of the Department of Medicine at Staten Island University Hospital (SIUH), Dr. Mario Castellanos, Clinical Research Division Director at SIUH, and by members of the CSI Biochemistry Department, including Dr. Probal Banerjee.
Tzivya was able to continue her graduate-level research the following year, focusing on cervical and brain cancer studies. While in Dr. Banerjee's lab, she received a work acknowledgement and subsequent co-authorship on scientific papers produced by Dr. Banerjee's research team. Her research experiences served as the foundation for her interdisciplinary Macaulay Honors thesis, entitled "Medicinal Drug Development & U.S. Federal Regulation Thereof: An Exploration of the Realities That Small Laboratories and Drug Companies Face." Tzivya presented her work at the CSI Undergraduate Research Conference in May of 2014.
With the continued encouragement of members of the Macaulay Honors family, Tzivya moves to enter the next chapter of her academic career by attending medical school, where she plans to pursue studies in radiology and pediatrics. In the arena of medicine, Tzivya says that she seeks a place where she can do her utmost to nurture and preserve life, in accordance with her deep personal faith, her aspirations, and the person she has come to be.
---
Kanika Khanna, Brown University, Public Policy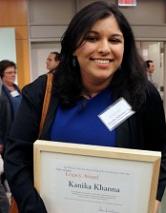 Kanika Khanna '13, a graduate of the College of Staten Island and the Macaulay Honors College, has always had a passion for public service. Now she's ready to take the next step as a graduate student at Brown University, pursuing a Master's degree in Public Policy.
She credits her positive undergraduate experience at CSI for laying the groundwork for her success. "As a Political Science major at CSI, I was fortunate to have such wonderful professors, who only want the best for their students. There were so many opportunities to get involved on campus, be it academically like undergraduate research, or in an extracurricular club or publication." More >>
---
Thomas Brigandi, Global Project and Infrastructure Finance Group at a Credit Rating Agency (CRA)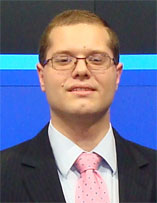 Thomas Brigandi is an analyst in the Global Project and Infrastructure Finance Group at a Credit Rating Agency (CRA), where he serves as a lead analyst for 34 power, toll-road, airport, port, water, wastewater, natural gas pipeline and project finance credits. Brigandi also serves on a CRA's public pension steering committee, ESG Americas working group and formerly served on the veteran recruiting sub-committee. Brigandi previously worked at the $190bn NYC Pension Fund, where he focused on energy and natural resources and reported directly to the chief investment officer.
Brigandi is a Board Director of the +11,000 investment professional member CFA Society New York (CFANY), the largest CFA Institute Society globally. Brigandi, the CFA Institute Inaugural Global Outstanding Young Leader and CFANY's 2016 Benjamin Graham Distinguished Service Award recipient, has organized 75 CFA Society conferences that were attended by +13,500 investment professionals, in addition to over 500 asset owner, investment consultant and buy-side investment professionals speakers... More >>
---
Mark Barahman, Albert Einstein College of Medicine, MDPhD program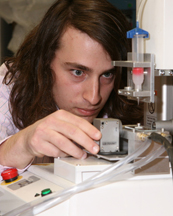 Mark Barahman, a Macaulay Honors College (MHC) graduate who received his BS in Biochemistry, is currently attending the Albert Einstein College of Medicine MDPhD program. During his time at CSI and MHC, Barahman received a number of prestigious honors, including a Barry M. Goldwater Scholarship, a first in the history of CSI, and a Phi Beta Kappa Associates Award. He worked in two laboratories at the College—the neuroscience lab of Professor Abdeslem El Idrissi and the chemistry lab of Professor Alan Lyons, performing research related to super-hydrophobic surfaces. One of Barahman's most notable accomplishments under Dr. Lyons was the construction and programming of a robotic printer that prints in three dimensions (3D) on a microscopic scale. More >> (By Terry Mares)
---
Daniel Feldman, Boston University, Astronomy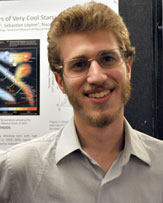 It was clear from his Commencement address that 2012 CSI Salutatorian Daniel Feldman was on the correct track, headed for success in whatever field he chose. During the address, which impressed so much that CSI President Dr. William J. Fritz quoted it during his 2013 Commencement address, Feldman discussed the "Imposter Syndrome." A term coined by Pauline and Suzanne Imes in 1978, it refers to a phenomenon in which people are unable to believe that they deserve the success they achieve. "Many successful people suffer from this syndrome, many of them most likely in attendance at the Honors Convocation," he told the attendees. "But they should all be viewing the awards ceremony as proof that you are not an imposter…your attendance here is a testament to your success." Back then, more than two years ago, it was clear that Feldman was a CSI success story.. More >>
---
Jenny Pisani, Peace Corps Service, Cambodia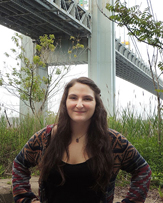 Jenny Pisani, 24, of Staten Island, N.Y., has been accepted into the Peace Corps and will depart for Cambodia July 23 to begin training as an education volunteer. Pisani will live and work in a community to teach English at the secondary level and participate in a secondary project to help meet community development needs.
"My main project will be teaching English as a second language to middle and high school students," she noted. "However, I'll also be involved with many other exciting projects, including the new 'Let Girls Learn' initiative in an effort to expand the educational opportunities to adolescent girls in Cambodia." .. More >>
---
Jenna Calderon, Teachers College, Columbia University
Jenna Calderon graduated summa cum laude with a Bachelor of Arts in Music Performance with a minor concentration in Mathematics from the Macaulay Honors College at the College of Staten Island.
Ms. Calderon maintained a near-perfect Grade Point Average of 3.9 and is the recipient of several awards, such as the CSI Auxiliary Services Corporation Award for Academic Excellence in Performing and Creative Arts, Phi Beta Kappa, and the CSI Foundation Prize for Music. More >>
---
Grigoriy Gelfand, Columbia University College of Dental Medicine
Grigoriy was a Biochemistry major, who hopes to follow in his mother's footsteps and become a dentist. Discussing his mother's example, Grigoriy explains, "As a Doctor of Dental Surgery, my mother serves as a role model for the professional I hope to become. Her work ethic, professionalism, talent, and ability to assuage the pains of patients continue to form the basis of a standard that I've set for myself." In fact, Grigoriy assisted his mother in her practice, learning about the profession first-hand. His experiences at CSI only enhanced his goals.
"When I entered the Macaulay Honors College at the College of Staten Island, I knew that I would need a solid foundation in the basic sciences in preparation for dental school," Grigoriy says. "Fortunately, the sciences came as naturally to me as walking. From my high school studies, I had developed a strong scientific foundation, which allowed me to gain full comprehension of challenging subjects such as Analytical Chemistry, Biochemistry, and Physiology. Throughout my college career, I worked as a tutor for high school students who were struggling with courses in math and science, including Algebra, Geometry, Trigonometry, Calculus, Biology, Chemistry, and Physics. I found that teaching other students served to reinforce my own knowledge of the basic principles of science, and this was very beneficial to my academic growth and performance." In addition, his work as a College lab assistant and the rearch that he conducted at the College provided more hands-on experience.
Grigoriy also reports that he has strengthened his communication skills, another crucial aspect of the profession, adding Spanish to his verbal repertoire, which also includes Russian and English. The opportunity to study abroad in Argentina and Spain helped him in this regard.
As he looks to the future, Grigoriy credits CSI for sharpening the goals for his future profession and his life. "My college career, both in school and outside of the coursework, has prepared me for the next step in my life. My goal is to take all the bits and pieces of knowledge I have accumulated and fuse them together in order to reach my ultimate goal of becoming a Doctor of Dental Surgery. On my first day of his Biochemistry I class, Dr. Fred Naider gave a speech on the goals and topics of the class, which continues to resonate in my mind. He said, 'There is no greater good than helping others, whether you do this in a laboratory or you do it as a doctor'. Since then, I had been working in Dr. Naider's lab in an attempt to help people and further scientific research. As a dentist, I only strive to one day feel the satisfaction of helping people on a one-on-one basis."
Grigoriy's next academic step is a prestigious one, as he will soon begin dental school at the Columbia University College of Dental Medicine.
---
Matt Signorile, Cornell Law School
Matt was a double major in Political Science and English, with the hope of pursuing a degree in law. As Matt explains, this was a bit of a change, considering other members of his family. "I have a long family background of civil servants (correction officers, bus drivers, and sanitation workers). When I decided to pursue law as a profession, I realized that I had not a single relative that was a lawyer. I broke new ground in my family with every step I took, and at times I felt I was aiming in the dark."
At the beginning of that process, one of the Macaulay Honors classes in which Matt enrolled helped him find some focus in his career goals. "I took the course, "Shaping the Future of New York City" with Professor Richard Flanagan...It was focused on PLANYC 2030, which is Mayor Bloomberg's allencompassing policy vision for New York City. I became really interested in public policy and how it works, and decided to major in Political Science. I then became interested in how laws shape public policy, and decided to go to law school."
As for his second major, Matt says, "I have always loved to write and express myself creatively. Writing is necessary to every profession in my view, and practicing writing will never hurt."
Reflecting back on his CSI experience, Matt notes, "My academic experience was excellent, and I really obtained knowledge in a wide array of fields. I went tree coring in Palisades Park to collect data on droughts, rode the 7 train and became familiar with the Borough of Queens and its residents, and delved into South African literature. All these experiences helped me gain knowledge in nearly every facet of academia. Aside from getting better at Jeopardy! it also gave me a basic understanding on numerous issues, which is invaluable in politics.
Now that he has graduated from CSI and is looking ahead, Matt states that "My CSI education prepared me for the future. As I graduate, I'm ready to take on the difficulties of the 'real world' using my education as a strong foundation. I received a practical and intellectual education, and I believe that CSI has maintained the perfect balance between the two. It was comprehensive, and I know it will never stop being useful and beneficial."
Next, Matt will be working as Deputy Field Director for Congressman Mike McMahon's reelection campaign. After that, he will be attending Cornell Law School in the fall of 2011, where he intends to focus on public service law.
---
Michael Young, Fulbright teaching assistantship, Madrid
The opportunity to obtain an excellent tuition-free education first drew Michael Young to the Macaulay Honors College at the College of Staten Island. The chance to travel nailed his decision. As an undergraduate he studied in Florence and Tokyo, in the summer after graduation in 2010, Guatemala City.
Now he is on the move once more, heading to Madrid on a Fulbright English Teaching Assistantship. More >>
---
Svetlana Rabinovich, Downstate Medical School Student
The HIV virus has a key to unlock and infect cells, a key that fits into target cell receptors and co-receptors. Dr. Fred Naider hopes to block that lock.
Dr. Naider, a CUNY distinguished professor of chemistry and biochemistry and the Leonard and Esther Kurtz Term Professor at
the College of Staten Island, had help from a talented undergraduate.
Working in his lab and employing a novel chemical approach,
Svetlana Rabinovich synthesized a 27-amino-acid peptide (a type of protein) that is a critical component of the co-receptor (CCR5) that HIV utilizes to enter cells. She succeeded in the difficult task of producing a highly purified version of the peptide.
Now, a team led by Dr. Naider's longtime collaborator, Jacob Anglister of the Weitzmann Institute of Science in Israel, is using that peptide in research that someday could lead to a new anti-HIV drug.