Additional Navigation
Close
The Macaulay Experience
Student life is an important part of the Macaulay Honors College experience. CSI's small group of MHC students are a close-knit, active group. In addition, they are part of the larger Macaulay community, and they participate in academic, professional, and social events and organizations with Scholars from the seven other campuses. Macaulay students see themselves as part of their campuses, the city, and the world.
Please take a look at the many student life opportunities we offer, from study abroad to internships, leadership and community service, cultural events, and special university events
---
Macaulay Junior Lends Assistance in Peruvian Referendum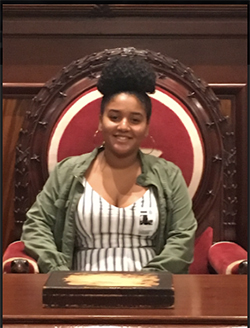 CSI Junior and Macaulay Honors College student Yeniliz Peguero had a unique opportunity, last December, to assist with the voting process for a referendum in Peru on combating government corruption. This opportunity resulted from a visit to CSI by Ambassador Maria Merino Villaran de Hart, Consul General of Peru during a Phi Beta Delta induction ceremony.
Yeniliz, a dual major in Political Science and Philosophy, said that she became involved when one of her Macaulay advisors, Anita Romano, told her about the opportunity. Describing the experience, Yeniliz said, "On my first day, I became acquainted with various officials who worked at the Peruvian Consulate and introduced to what I would be doing on the day of the event.
More >>
Macaulay CSI student, Gil Barahman joins Governor Cuomor's "NY Stands with Puerto Rico Rebuilding and Recovery Trip"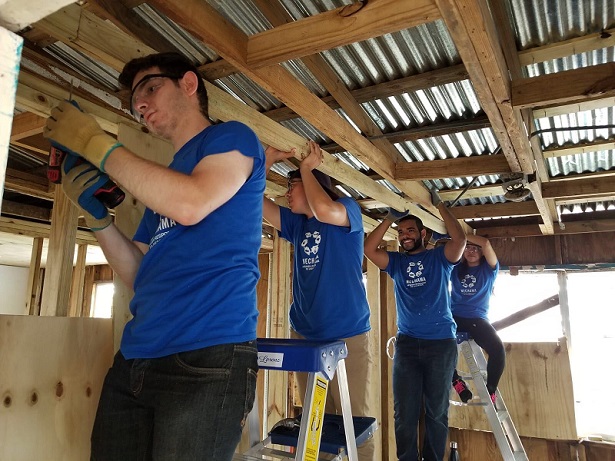 Over two weeks on La Isla del Encanto, Puerto Rico, I learned much about myself and how much values could connect a group of people, and even a whole nation. In our group, common qualities were open-mindedness, selflessness, and friendliness. This enabled our cohort to form a very strong bond in a very short amount of time, and allowed us all to make the most of our experience through collaboration, support, and focus on the primary goal: helping Puerto Rico in the recovery and rebuilding effort.​