Additional Navigation
Close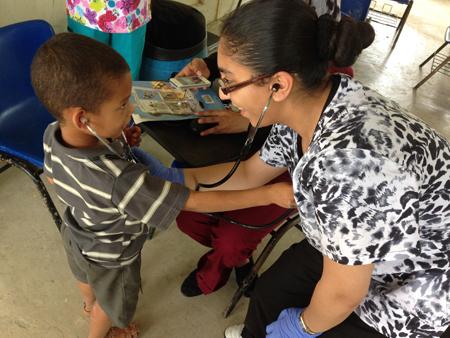 The Macaulay Opportunities Fund has allowed Kawsar Ibrahim to participate
in international service learning.
My name is Kawsar Ibrahim and I am pursuing a psychology major while minoring in studio art, chemistry and biochemistry. During my freshman year at Macaulay, if you had asked me how I was planning to spend my college summers, I would have probably said doing research or shadowing, the typical pre-health student's summer. Having done both during my first two summers, I still wanted more. And so I ventured into an experience that has become a life-changing journey: I volunteered with the Macaulay Global Brigades amid the mountains and rainforests of Panama. There, I participated in an indigenous welcoming ceremony, made Panamanian friends, constructed a composting latrine for a family and met Fabian, a young boy who came to the clinic we set up at a school for a check-up. He was so excited that we had set up the clinic at his school and did not want to leave. Seeing the excitement in his eyes, we gave him a stethoscope to put on. When he came up to me to "listen" to my heart, I remembered playing with my toy stethoscope as a child; so I too put my stethoscope on his chest. His heart was beating so fast that I felt it run through the chest piece and through my fingers—that's when I knew that I had experienced what our brigade calls the heartbeat of the world.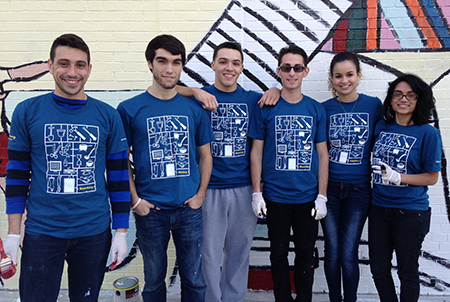 Macaulay CSI students join Bloomberg LP employees and New York Cares 
volunteers to paint and beautify the grounds of IS 27, Staten Island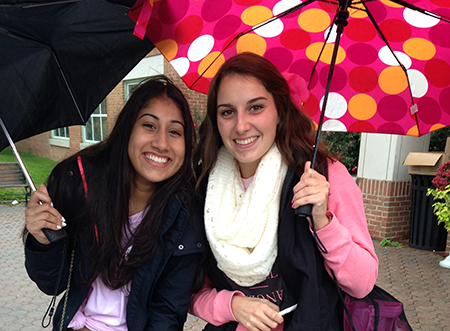 Breast Cancer Research Assistants, Sophia Varriano and Suriah Iqbal, 
participate in the CSI Breast Cancer Walkathon
---
 Students have volunteered at
American Museum of Natural History
American Cancer Society
CSI Center for Student Accessibility
DKMS Bone Marrow Drive
Families Helping Families
Food Bank for New York City
Global Medical Brigades
Go Project
Habitat for Humanity
Lifestyles for the Disabled
Lower East Side Girls Club
Lutheran Hospital
Outward Bound
MillionTreesNYC
Mount Sinai Hospital
New York Cares
NY Methodist Hospital
Project Belize Youth Education Program
Project Hospitality
Relay for Life
Richmond University Medical Center
Ronald McDonald House
Sister Island Project
Social Good Conference
Staten Island Greenbelt
Staten Island Zoo
Staten Island University Hospital
Wild Bird Rehabilitation Center
YMCA New Americans Welcome Center