Application Deadline
Fall - May 16
Spring - November 25
All supporting documents (e.g. official transcripts, recommendations, personal statement, etc.) can be emailed to graduateadmissions@csi.cuny.edu
The Advanced Certificate Program in Autism consists of 12 credits (four 3-credit courses). The coursework and fieldwork opportunities will reflect a range of educational approaches and services available for persons with Autism Spectrum Disorder (ASD). The approach is eclectic and will include, but not be limited to, Applied Behavior Analysis (ABA), natural learning paradigms, relationship-based developmental models, and common practices of teaching in the field of ASD. Various philosophical, educational, psychological, and clinical paradigms will be incorporated. 

Throughout the curriculum, whenever appropriate, the counseling needs of families with individuals with ASD will also be addressed. We will also critically evaluate controversial popular but unproven alternative treatments. The curriculum will consist of lectures by faculty, readings of the professional literature, in-class discussions (with faculty and students), on-site observations and fieldwork under close supervision. The program was developed to provide additional education and training to post-baccalaureate students (with bachelor's or master's degree) in order to enable them to work with individuals with ASD and their families at a heightened level of expertise.
Contact Information
Dr. Kristen Gillespie-Lynch

Program Coordinator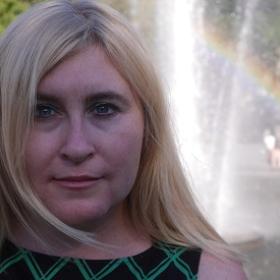 Application & Graduate Catalog
Admission Requirements
An applicant must have completed, as a minimum, an undergraduate degree in Psychology, Education, Speech-Language pathology, Science, Letters, & Society, or a related field, or be a current student in a Master degree program (e.g., Education, Mental Health Counseling, Neuroscience & Developmental Disabilities).

Additional coursework may be required to make up for any deficiencies in background, as will be determined by an admissions committee for the program. (The admissions committee comprises faculty members from the School of Education and the Psychology department.)

Application Procedures
Graduate Application:
The application must be completed online at Graduate Application.

Transcripts:
Applicants must request official transcripts from all post-secondary institutions attended. If you are currently enrolled in a post-secondary institution, have one transcript sent now and another sent when you complete the courses that you are taking. Applicants who have been enrolled at CSI do not need to request a CSI transcript; the Office of Recruitment and Admissions will obtain a copy.

Application Fee:
A $75.00 non-refundable application fee is required of all applicants. Please make your check or money order payable to the College of Staten Island. Veterans are exempt from paying the application fee. Veterans must provide proof of their Veteran/Military status in order to be waived from paying the application fee.

Cover Letter:
A cover letter describing the applicant's relevant experience as well as the reason and motivation for applying to the program.

Resume:
Current résumé detailing all relevant past and present professional employment, experience, memberships, and related service.

Letters of Recommendation:
Two letters of recommendation from instructors or employers from instructors or employers.

English Proficiency Examination: The TOEFL, IELTS, or PTE exam is required of students for whom English is a second language.
Test of English as a Foreign Language (TOEFL): Minimum required score is 79 (Internet). For additional information or to register for the exam, please visit the TOEFL website at www.ets.org. Our institutional code is 2778.
International English Language Testing System (IELTS): We will only accept the academic exam scores. The minimum required score is 6.5 (overall band). For additional information or to register for the exam, please visit the IELTS website www.ielts.org.
Pearson Test of English (PTE): Minimum required score is 53. For additional information or to register for the exam, please visit the PTE website www.pearsonpte.com.

All documents must be submitted to the Office of Recruitment and Admissions.
Mailing Address:
Office of Recruitment and Admissions, Graduate Unit
College of Staten Island, CUNY
2800 Victory Boulevard, Building 2A, Room 103
Staten Island, NY 10314
718-982-2019
graduateadmissions@csi.cuny.edu