Application Deadline
Fall - March 10
Fall Admission Only
All supporting documents (e.g. official transcripts, recommendations, personal statement, etc.) can be emailed to graduateadmissions@csi.cuny.edu
The Department of Psychology offers a 60 credit (2 1/2 year) program leading to the Master of Arts (MA) in Clinical Mental Health Counseling and is designed to fulfill the educational needs of those wishing to be licensed as Mental Health Counselors. The Master of Arts in Clinical Mental Health Counseling program is registered with New York State as a licensure qualifying program and is accredited by the Masters in Psychology and Counseling Accreditation Council (MPCAC) for the period of August, 2016 through August, 2026.

Mental health counseling is a field within the practice of professional counseling. Mental health counselors work with individuals, families, and groups to address and treat emotional and mental disorders and to promote mental health. The settings in which mental health counselors work are diverse and include the following: hospitals, private and public outpatient facilities, schools, agencies, employee assistance, industrial and organizational settings, advocacy, substance abuse treatment facilities, criminal justice, and private practice.

The core faculty who teach and supervise student progress are concerned about the vicissitudes, the challenges, and the difficulties inherent in the human condition; our curriculum reflects these concerns as well as fulfills New York State requirements for licensure as a mental health counselor.

We continually address cultural and social problems as they emerge and change in our diverse and challenging world. We teach our students to carry out their professional responsibilities in ways that promote social justice. We intend to prepare students to work with children, adolescents, adults, families, groups, and organizations using their highly developed cognitive and affective skills. We believe that counseling professionals ought to have a lifelong learning commitment that will support their continual inquiry into new ways of helping people.
Contact Information
Dr. Frances Melendez
Program Coordinator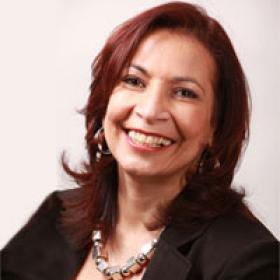 Application & Graduate Catalog
Admission Requirements
Applicants to the program are expected to have a Bachelor of Arts or Bachelor of Science degree from an accredited institution with a 3.0 undergraduate average, a minimum of 15-19 undergraduate credits in the following areas of psychology:

General or Introductory Psychology
Child or Adolescent or Developmental Psychology
Psychopathology or Abnormal Psychology
Personality Theory
Methods in Psychology or Experimental Psychology
Statistics for the Social Sciences.

All CUNY licensed health professions programs will consider students to be eligible for admission consistent with the regulations of the New York State Education Department (NYSED) that make professional licensure available not only to U.S. citizens but to non-citizens so long as they are "not unlawfully present in the United States," including those with Deferred Action for Childhood Arrivals (DACA) and those who are permanently residing in the United States under color of law (PRUCOL).
Application Procedures
All supporting documents (e.g. official transcripts, recommendations, personal statement, etc.) can be emailed to graduateadmissions@csi.cuny.edu

Graduate Application:
The application must be completed online at Graduate Application.

Transcripts:
Applicants must request official transcripts from all post-secondary institutions attended. If you are currently enrolled in a post-secondary institution, have one transcript sent now and another sent when you complete the courses that you are taking. Applicants who have been enrolled at CSI do not need to request a CSI transcript; the Office of Recruitment and Admissions will obtain a copy. If you attended a school outside of the United States, please refer to the instructions outlined on our "International Admissions" page, for details on how to submit your credentials.

Application Fee:
A $75.00 non-refundable application fee (mailing address below) is required of all applicants. Please make your check or money order payable to the College of Staten Island. Veterans are exempt from paying the application fee. Veterans must provide proof of their Veteran/Military status in order to be waived from paying the application fee.

Letter of Intent:
A one-to-two page letter of intent, detailing interest in the field, academic and related experience (if any) and the reason(s) for selecting this field of study.

Letters of Recommendation:
Two letters of recommendation are required. At least one letter should come from a current or former professor.

English Proficiency Examination: The TOEFL, IELTS, or PTE exam is required of students for whom English is a second language.
Test of English as a Foreign Language (TOEFL): Minimum required score are 600 (Paper), 250 (Computer), or 100 (Internet). For additional information or to register for the exam, please visit the TOEFL website at www.ets.org. Our institutional code is 2778.
International English Language Testing System (IELTS): We will only accept the academic exam scores. The minimum required score is 7 (overall band). For additional information or to register for the exam, please visit the IELTS website at www.ielts.org.
Pearson Test of English (PTE): Minimum required score is 68. For additional information or to register for the exam, please visit the PTE website at www.pearsonpte.com.

Interview and Writing Sample:
After initial review, applicants may be selected for an on-site interview and on-site writing sample

Mailing Address:
Office of Recruitment and Admissions, Graduate Unit
College of Staten Island, CUNY
2800 Victory Boulevard, Building 2A, Room 103
Staten Island, NY 10314
718-982-2019
graduateadmissions@csi.cuny.edu