Application Deadline
Fall - July 20
Spring - November 2
All supporting documents (e.g. official transcripts, recommendations, personal statement, etc.) can be emailed to graduateadmissions@csi.cuny.edu
The program is designed to provide advanced education in this rapidly evolving and challenging discipline. It serves those students who wish to increase their professional competence for business, industry, and research and development laboratories, as well as those students who wish to enter careers in research and teaching. Students may continue in doctoral programs in computer science including the CUNY Graduate Center's Ph.D. Program in Computer Science in which CSI participates.

All students are required to take 10 graduate courses (30 credits). These include three foundation courses, and seven additional Computer Science graduate courses. The three foundation courses cover theoretical computer science, advanced operating systems, computer architecture/parallel programming. Courses to meet the remaining requirements are chosen in consultation with the graduate program coordinator to create a program that meets the needs of the individual student.

Certain specialization areas within computer science are well represented by the department faculty research interests. Students interested in specializing in one or more of three areas: Artificial Intelligence and Data Analytics, Cloud Computing and Software Engineering, and Cybersecurity and Networks, are advised to consult with the program coordinator.

Any other registered CSI graduate course in computer science shall be counted as an elective for the purposes of fulfilling the MS in Computer Science degree requirements, with the following exceptions: those courses specifically identified as computing for teachers or other computer science teacher education courses or those courses identified as graduate proficiency courses.
Contact Information
Xiaowen Zhang

Program Coordinator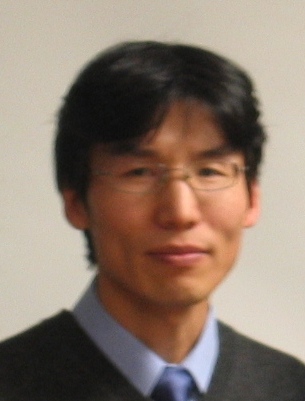 Application & Graduate Catalog
Admission Requirements
Students who satisfy the requirements listed below will be admitted as matriculated graduate students. Students transferring from other related majors will be permitted to remedy deficiencies of undergraduate course below.

• High-Level Programming Language(s)
• Computer Architecture
• Discrete Mathematics
• Data Structures
• Software Design
• Digital Design
• Operating Systems
• Calculus
• Probability or Linear Algebra

Application Procedures
Graduate Application:
The application must be completed online at Graduate Application.

Transcripts:
Applicants must request official transcripts from all post-secondary institutions attended. If you are currently enrolled in a post-secondary institution, have one transcript sent now and another sent when you complete the courses that you are taking. Applicants who have been enrolled at CSI do not need to request a CSI transcript; the Office of Recruitment and Admissions will obtain a copy.

Application Fee:
A $75.00 non-refundable application fee is required of all applicants. Please make your check or money order payable to the College of Staten Island. Veterans are exempt from paying the application fee. Veterans must provide proof of their Veteran/Military status in order to be waived from paying the application fee.

English Proficiency Examination: The TOEFL, IELTS, or PTE exam is required of students for whom English is a second language.
Test of English as a Foreign Language (TOEFL): Minimum required score is 79 (Internet). For additional information or to register for the exam, please visit the TOEFL website at www.ets.org. Our institutional code is 2778.
International English Language Testing System (IELTS): We will only accept the academic exam scores. The minimum required score is 6.5 (overall band). For additional information or to register for the exam, please visit the IELTS website www.ielts.org.
Pearson Test of English (PTE): Minimum required score is 53. For additional information or to register for the exam, please visit the PTE website www.pearsonpte.com.

All documents must be submitted to the Office of Recruitment and Admissions.
Mailing Address:
Office of Recruitment and Admissions, Graduate Unit
College of Staten Island, CUNY
2800 Victory Boulevard, Building 2A, Room 103
Staten Island, NY 10314
718-982-2019
graduateadmissions@csi.cuny.edu